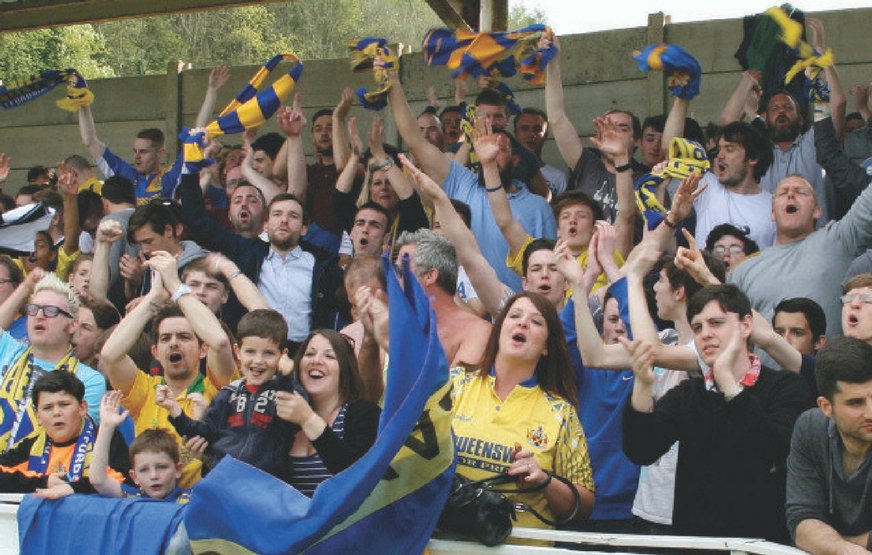 Photo: St Albans City FC
St Albans City co-owners, Lawrence levy and John McGowan, and stadium manager Leigh Page, unveiled plans last week for a new 6,000 capacity community stadium.
The new home of the football club would be on Noke Lane, in partnership with landowner and developer, CWC Group.
"This is an incredible opportunity not only for the club but the whole community," said John McGowan, "we want to be a thriving element within the City, creating business and employment opportunities along with associated community benefits."
The stadium development will include an academy, restaurant, bar, conference and banqueting facilities, situated near junction 21A of the M25. It will form part of a wider community village project by CWC Group on Noke lane, which is due to include a business park, primary school, GP surgery and 900 homes.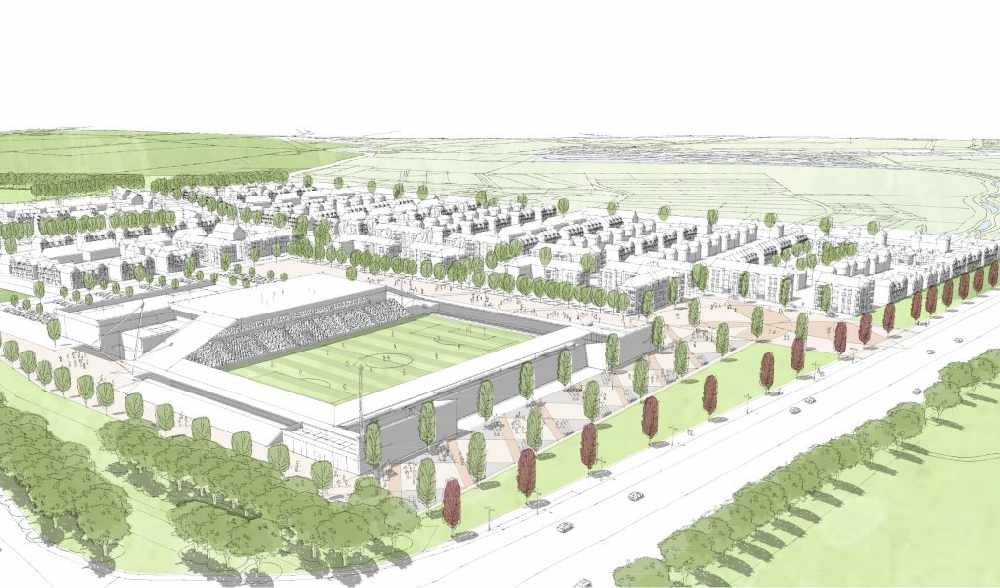 New Stadium Proposals: St Albans City FC / CWC Group
Clarence Park has been the club's home since 1908, and the ground's capacity currently stands at 3,700 in a Victorian park that cannot be developed further. Co-owner of the club, Lawrence Levy, has said that a new ground is vital to the sustainability of the club. "It costs us £100,000 a year just to keep the lights on at Clarence Park," added Mr Levy, "if we don't get the support to create the sustainability the club needs, we can't keep affording to put money in."
Fans and supporters have reacted with excitement for the new stadium proposal. "It's a huge step forward for the club," said Chairman of Stand by your Saints (SBYS), Lee Wood, "as fans we have waited for what seems forever and finally the club's and our dream is coming. The City needs not only a football club but a community vision that we can all be proud of."
The club will look to get planning permission if their proposal is accepted by St Albans District Council, and will aim to be in the new stadium by 2022.