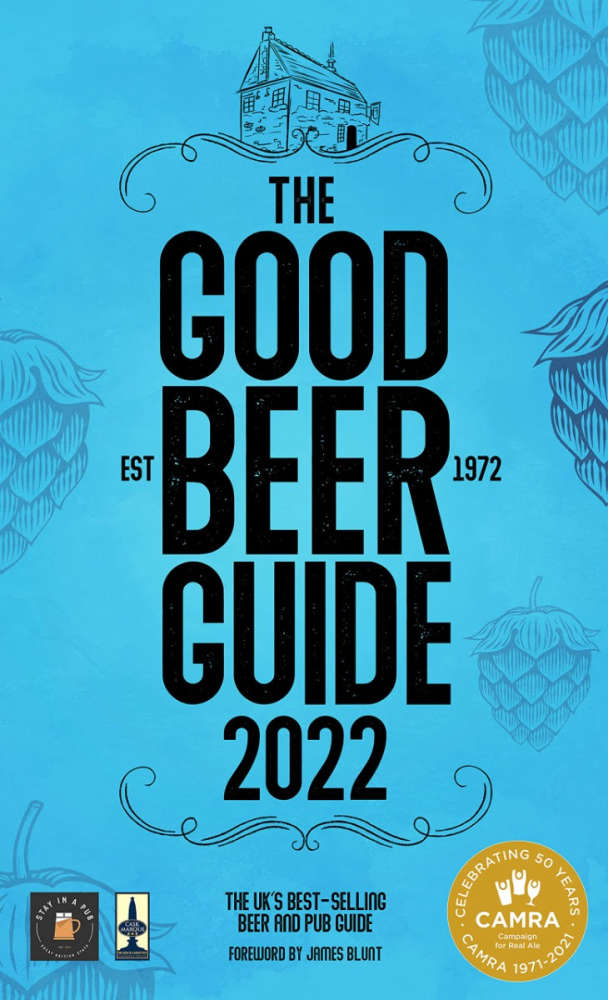 Credit: CAMRA.
A specialist craft beer bar has been named for the first time in Campaign for Real Ale's (CAMRA) Good Beer Guide.
Mad Squirrel Tap St Albans is one of 66 Hertfordshire pubs to feature in the new 2022 listings.
The Good Beer Guide is the country's best-selling guide on where to enjoy a traditional pint.
The 49th edition contains over 4500 listings of the UK's top real ale pubs, bars and breweries.
First opened in 2019, Mad Squirrel Tap St Albans is one of the city's predominant craft beer destinations – with real ales supplied by its independent brewery in Potten End, Hemel Hempstead.
Mad Squirrel brewery plans to open a new taproom in Watford in the ensuing months.
Commenting on their entry in The Good Beer Guide, James and Adam at Mad Squirrel Tap St Albans, said: "As an established brewery in Hertfordshire, we are very honoured to be in the CAMRA Good Beer Guide for 2022 and especially with our flagship site in St Albans.
"Boasting 25 Real Ale and Cider Taps with a constantly rotating line up in the shadow of the historic Cathedral.
"Over the COVID period, we have worked hard to ensure that we can safely stay open so that people can continue to drink quality local craft beer at home despite not always being able to be inside their local.
"We also hope that our newest and 7th site on King Street in Watford, will continue to build on this success when it opens in the coming months, continuing our passion of bringing quality beer to Hertfordshire and Buckinghamshire."
Thousands of independent volunteers worked together to collate the 2022 Good Beer Guide entries, despite being hampered by lockdowns and restrictions earlier this year.
Nik Antona, CAMRA's National Chairman, commented: "After the struggles of the past 18 months for the industry, it is great that The Good Beer Guide figures are showing the resilience of pubs and brewers in the face of strife – a national increase in brewery numbers after they dipped last year for the first time, as well as over 500 new pub entries.
"This is great to see, especially coupled with the news from the government's latest Budget, including the announcement of a new, lower rate of duty for draught beer and cider.
"However, the industry is still vulnerable in the aftermath of COVID-19 lockdowns.
"Breweries still face issues around costs of goods, lack of business rate relief and silence from the government on Small Brewers' Relief reform.
"We are calling on the government to make sure the new draught duty rate applies to containers 20L and up so that all our small and independent brewers can benefit."
Founded by four real ale enthusiasts in 1971, CAMRA is an independent consumer organisation which represents beer drinkers and pub-goers across the UK.
The group's vision is to have quality real ale and thriving pubs in every community. Today CAMRA has more than 180,000 members.
The Good Beer Guide 2022 is available to purchase from the CAMRA shop at: