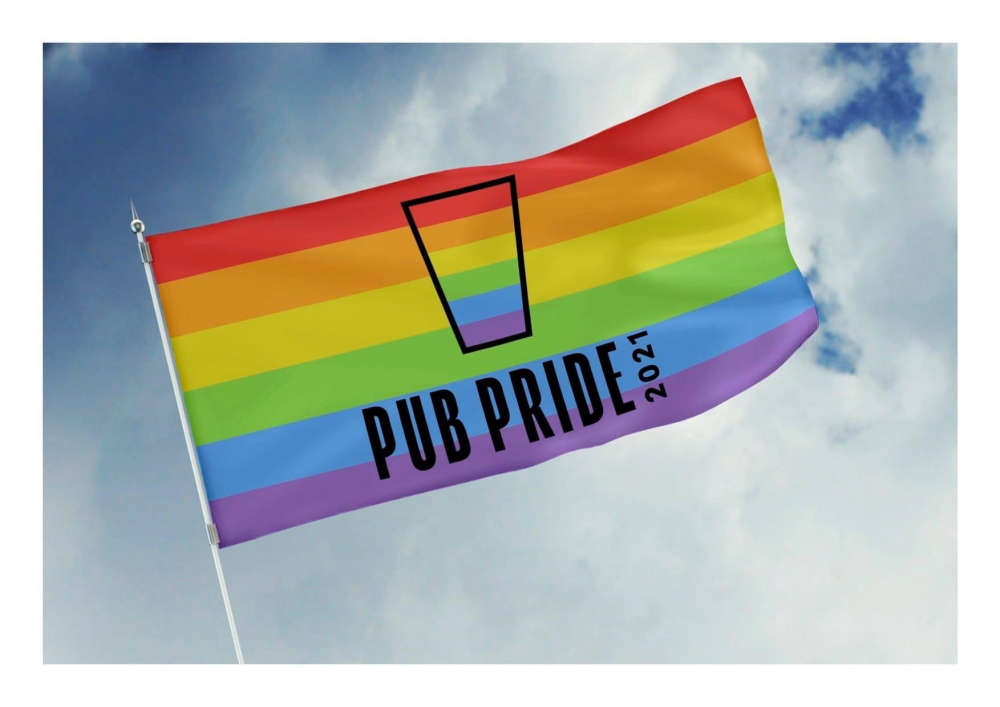 Credit: Ask For Clive.
A local charity is bringing together the UK's LGBTQ+ community for a night of celebration.
More than 30 establishments in South West Hertfordshire have signed up to Pub Pride – a new national campaign from Ask For Clive.
Based in St Albans, the charitable organisation partners with venues to challenge LGBTQ+ discrimination.
Over the past two years, many Pride events had to be postponed or scaled down as a result of coronavirus.
The aim of Pub Pride is to enable individuals to celebrate within the local community.
In 2020, nearly one in six LGBTQ+ people revealed they had experienced discrimination during the pandemic, due to their sexual identity.
Around 10% stated feeling unsafe within their home environment, according to research from University College London and Sussex University.
Danny Clare, Co-founder of Ask For Clive, hopes this year's Pub Pride will help young people to feel less isolated.
He said: "As a group, we were thinking about the isolation many in the LGBTQ+ community had faced during the pandemic.
"Two years of pride celebrations cancelled, perhaps living in a hostile home environment.
"That dream of becoming eighteen years old and going out to bars, being and finding yourself.
"Pub Pride is there to be one night when you can make all of that subside, get out and be your true self."
Landlords and pub owners will have the opportunity to create their own Pub Pride night.
The Wellington in Borehamwood actively supports LGBT+ and BAME communities.
Neil Pyper-Hobson, Owner of The Wellington, commented: "At The Wellington, we are super excited to be taking part in Pub Pride, to celebrate diversity in its many facets, but also to send a signal out that we are a welcoming, friendly pub for all, whether that is for our customers to socialise or our fantastic staff to work.
"In recent weeks where casual discriminatory language is creeping back into general conversation, we want to make a clear statement that racism and LGBTphobia has no place in our pub."
Ask For Clive was set up in 2019 to counteract a rise in homophobic and transphobic incidents.
The charity has worked with over 2,500 venues to promote social inclusion, and create safe spaces for the LGBTQ+ community.
Establishments are given a rainbow sticker to show all customers they are welcome, and that discrimination is not tolerated.
Additionally, the charity also provides briefing packs to train staff on how to report discrimination or hate crimes.
For a full list of venues taking part in Pub Pride visit:
www.pubpride.com