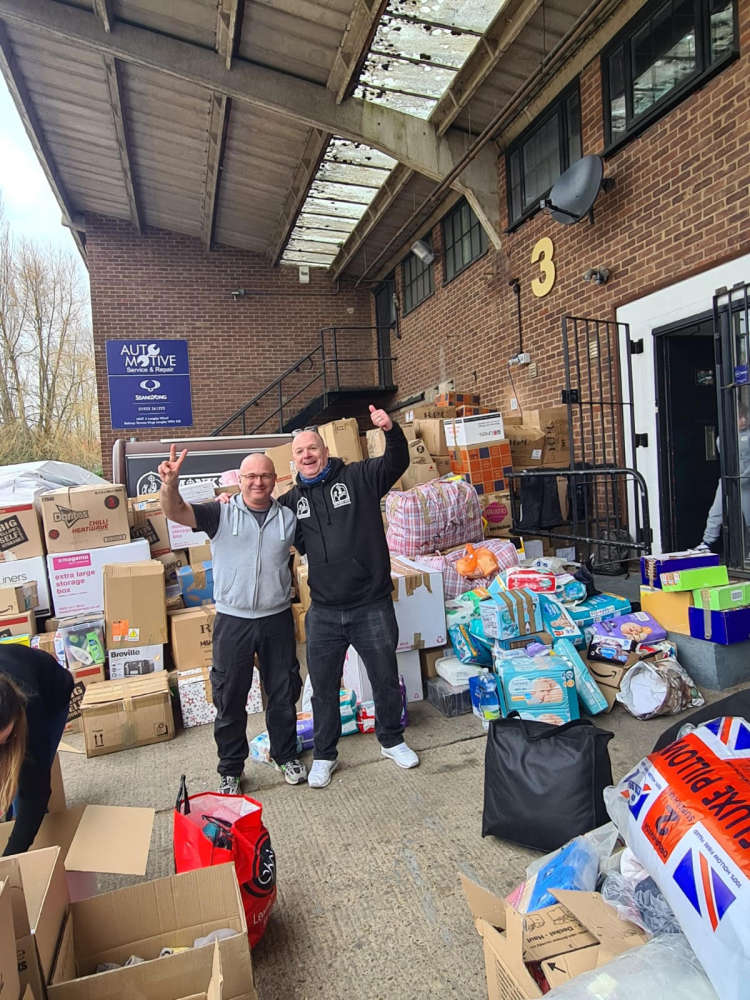 A Polish club have thanked the local community for its "amazing" response to a donation drive that is helping to support people affected by the conflict in Ukraine.
Over the past two weeks, Polish Community Club "Szaniec" in Watford has collected vital aid for Ukrainian refugees entering Poland, as well as those who currently remain trapped within the war-torn country.
The collection which initially started amongst Hertfordshire's Polish residents has now expanded and become a huge community movement – with local people and businesses wanting to donate to the cause.
Ten transporter vans carrying essential items such as clothes, medical supplies, toiletries, thermal socks and blankets have been sent to Poland so far, with more deliveries due to leave in the coming days.
Polish Community Club "Szaniec" has received support from several volunteers including Jon Andrews.
The Kings Langley resident introduced the club to Hemel Hempstead Landlord, Clint Whitaker, who offered the use of his brewery space when they needed somewhere to store donations.
A group of volunteers and local families are working late into the evening to sort, pack and quickly distribute items held at the Monks Buttery in Kings Langley.
Director of Polish Community Club "Szaniec," Artur Blaziak, said: "It's so amazing to see all the community coming together and wanting to contribute towards this very important cause.
"Day after day the donations keep coming and we will not stop. We have so many hard-working volunteers and at the moment for most of us this mission is a full-time job.
"We are all still in disbelief of what is happening in Ukraine and we cannot look away. Thank you again to all the community and local businesses which support us 100%."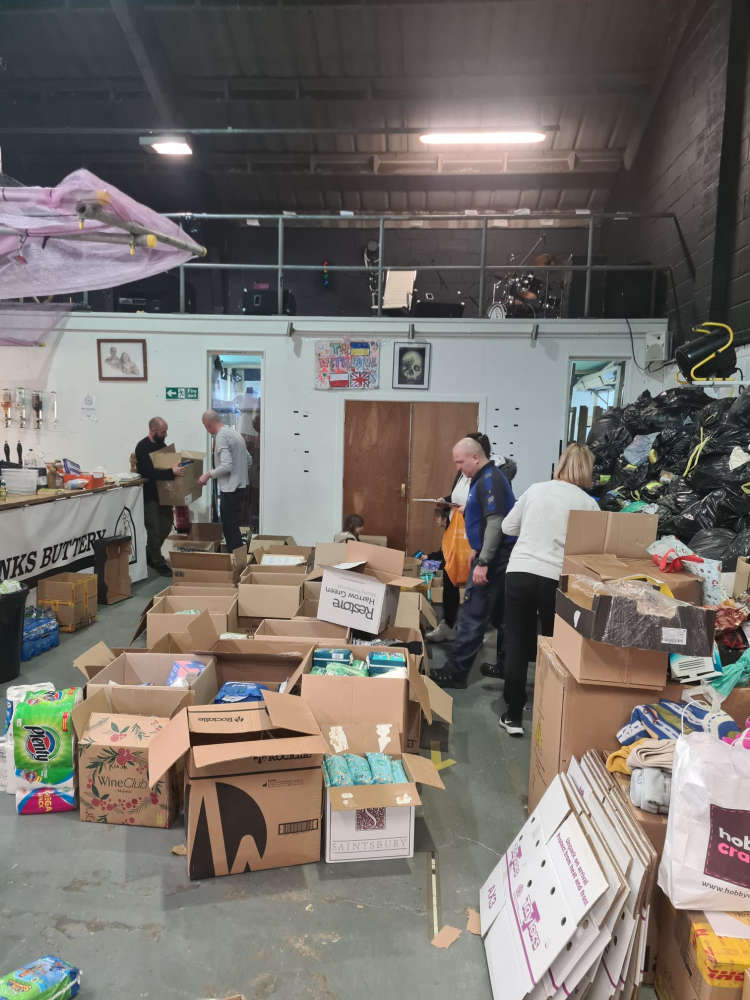 Volunteers packing boxes of donations for the people of Ukraine. Credit: Polish Community Club "Szaniec."
The conflict in Ukraine has caused many civilians to flee their homes and seek safety in neighbouring countries – including women and children.
Over 1.7 million Ukrainian refugees have entered Poland since the Russian invasion began on 24 February, according to figures from the United Nations High Commissioner for Refugees (UNHCR).
A relief effort is underway across the country as volunteers, NGOs and local authorities work to support those crossing the border from Ukraine.
Polish Community Club "Szaniec" are working with humanitarian organisations including Caritas Internationalis to send vital donations to Poland.
The club is also in the process of trying to arrange transportation for 1000 toys, donated by a toy shop in Hemel Hempstead.
The toys will be delivered via the POLSAT Foundation children's charity to hundreds of Ukrainian orphans, now staying at the Hotel Ossa near Rawa Mazowiecka in Poland.
Donations for the Help for Ukraine appeal can be left on Wednesdays from 5:30pm to 8pm and Saturdays from 10am to 5pm at Monks Buttery, Unit 3, Langley Wharf, Railway Terrace, Kings Langley, WD4 8JE.
The club are particularly keen to hear from local businesses who might be willing to donate food and drink supplies for local volunteers, as well as Ukraine.