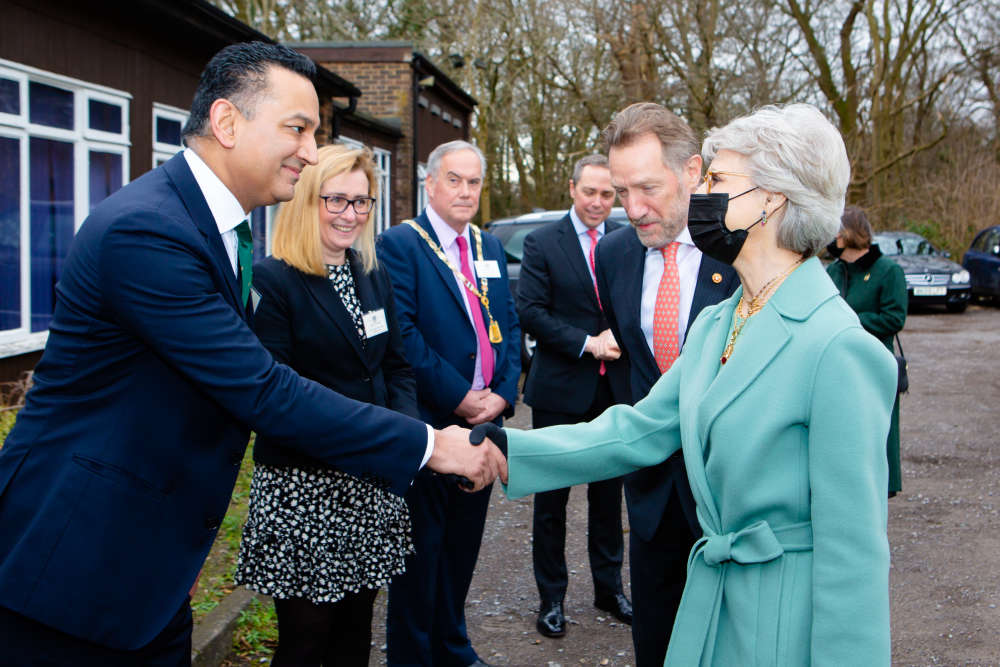 A charity in South Oxhey was delighted to receive a royal visit from HRH The Duchess of Gloucester earlier this week.
On Wednesday (23 February), The Duchess met staff, volunteers and clients at ASCEND during a day of engagements in Hertfordshire.
Her Royal Highness toured the charity's Step Up community hub with Chairman of the Trustees, Brian Thomson and was introduced to local civic dignitaries by The Lord-Lieutenant of Hertfordshire, Robert Voss CBE CStJ.
Commenting on the royal visit, Brian Thomson said: "2021 was ASCEND's 25th anniversary but sadly we were unable to celebrate.
"Today's [Wednesday] visit from The Duchess of Gloucester is a marvellous opportunity for us all to reconnect and for the work of the team to be recognised."
During the visit, Her Royal Highness spoke to clients and volunteers about their experiences throughout the pandemic, and heard how ASCEND had offered vital support.
The Duchess also met front-line staff who had worked tirelessly to deliver key services despite the logistical challenges of lockdown, including a food bank supported by local volunteers.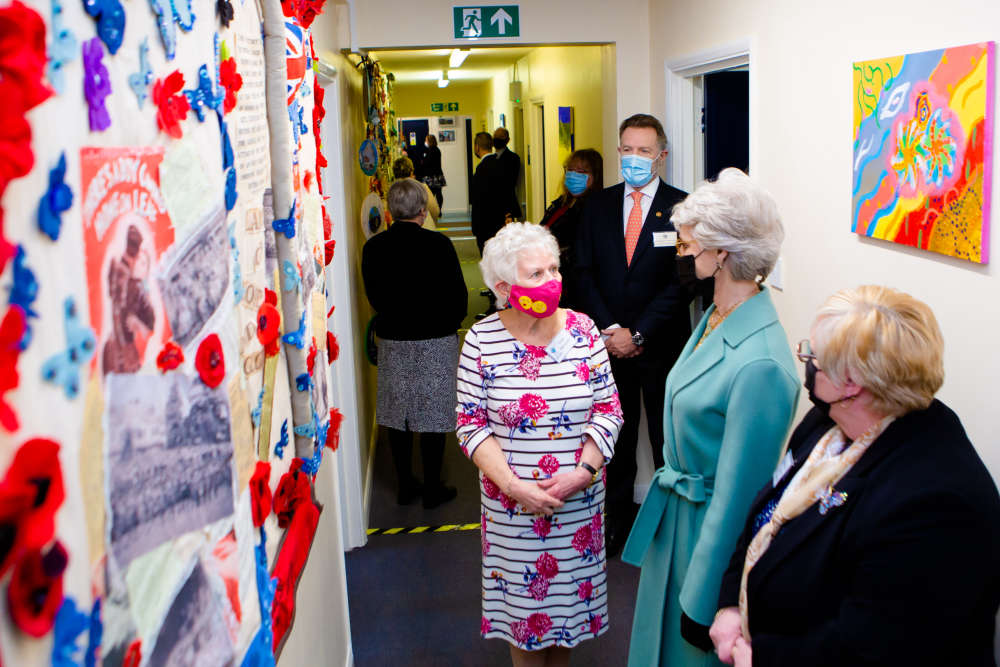 Credit: Sue Lacey Photography.
As Patron of the Embroiderers' Guild, The Duchess of Gloucester was particularly interested in three hand stitched wall hangings, displayed within the Step Up building.
Both the Covid Blanket and Emerging pieces were completed during and towards the end of lockdown – mirroring the fear, isolation and then tentative hope felt by those who participated in the project.
The Duchess was presented with an embroidered keepsake at the end of her visit by ASCEND client, Alison Bacon.
Alison said: "I was so excited to meet The Duchess of Gloucester. It was an honour to be chosen to present the gift to her on behalf of ASCEND."
After the royal visit the clients, volunteers and staff from ASCEND were joined by local civic dignitaries for a small reception.
The civic guests included David Cansdale DL, Councillor Keith Martin – Chair of Three Rivers District Council, Joanne Wagstaffe – Chief Executive of Three Rivers District Council and Gagan Mohindra MP – Member of Parliament for South West Hertfordshire.
The Lord-Lieutenant was accompanied by Army Cadet Staff Sergeant - Danishta Loganaden.
For the past 25 years, ASCEND has tackled unemployment and social deprivation within the local community.
Since opening its doors in 1996, the award-winning charity has on average helped over 800 people a year move forward in their lives through community courses, well-being projects and employment support.