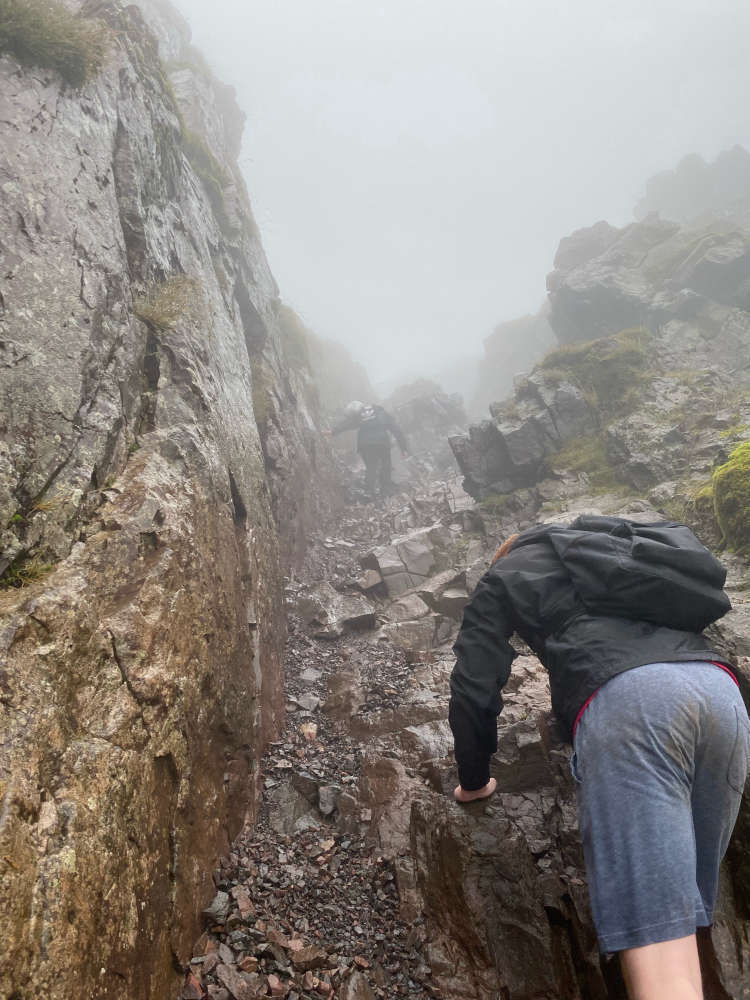 Credit: Brain Tumour Research.
A group of friends climbed the summit of England's tallest mountain on Saturday (25 September) in aid of Brain Tumour Research.
The 978-metre charity hike up Scafell Pike in Cumbria's Lake District National Park was organised by local Hemel Hempstead resident Taranjit 'TJ' Lotay, to honour his mother Rashpal Lotay – who passed away in 2019 from a brain tumour.
Thousands of supporters came out over the weekend to take part in Brain Tumour Research's Walk of Hope, including TJ and his 9 Amazon colleagues.
The team of 10 friends have so far received over £2,600 in donations on their JustGiving page.
Commenting on the hike TJ said: "I loved it, when I'm on the mountain I'm in my element, I'm impenetrable, no negativity can reach me.
"We went off the trail at one point and ended up in a near-vertical crag climb which was thrilling, but the best hikes I've ever done have been when I've gone off trail – no good story ever starts with a planned route.
"All the boys were really enthusiastic and the level of comradery between everyone was fantastic.
"I took a moment to myself on top of the mountain, to speak to my mother who was the inspiration for the hike, and even those who aren't particularly spiritual were respectful and just let me do my thing.
"I'm gobsmacked by the amount we've raised, which is enough to fund one of the charity's Centres of Excellence for an entire day, but when you realise how much more is needed it feels bittersweet.
"We aren't celebrities, millionaires or people of high status, we're just a group of 10 friends but by doing this we've shown that, it doesn't matter who you are, you can come together to do something bigger than yourself.
"We've shown just how achievable this is for everyone – we all can make a difference."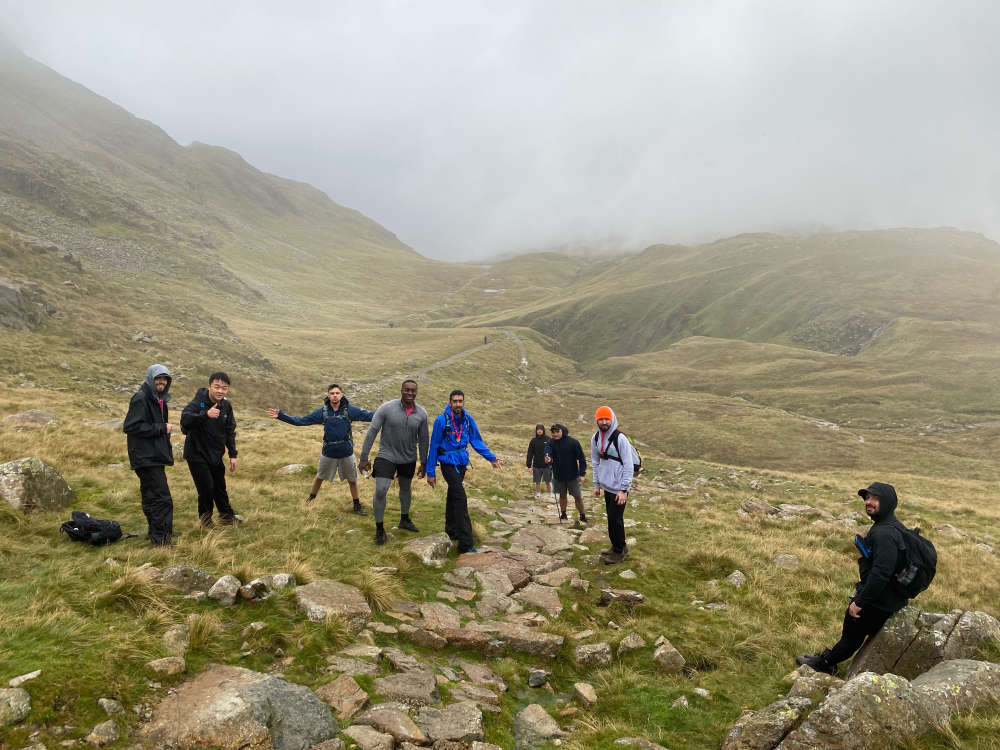 Credit: Brain Tumour Research.
TJ joined Brain Tumour Research following his mother's death two years ago. The 28-year-old initially planned to raise money for the charity by hiking Angels Landing in Utah, America.
However, this idea had to be put on hold due to the pandemic and the challenge was instead moved closer to home.
Rashpal Lotay was diagnosed with a brain tumour in 2009. The mother-of-four's 'strong' character helped her through repeated surgeries as well as chemotherapy treatment.
It was not until her last year that she experienced a dramatic decline in health. Rashpal Lotay died in May 2019 – 10 years and two days after being told she had only three years to live.
Each year, approximately 16,000 people are diagnosed with a brain tumour in the UK.
Historically just 1% of the national spend on cancer research has been allocated to this disease, according to Brain Tumour Research.
The charity is currently campaigning to increase UK investment into brain tumour research.
They are calling for a national annual spend of £35 million to improve survival rates and patient outcomes in line with other cancers, such as breast cancer or leukaemia.
Brain Tumour Research funds sustainable research at dedicated Centres of Excellence in the UK.
To add to TJ's fundraising page visit www.justgiving.com/fundraising/WalkofHopeLD