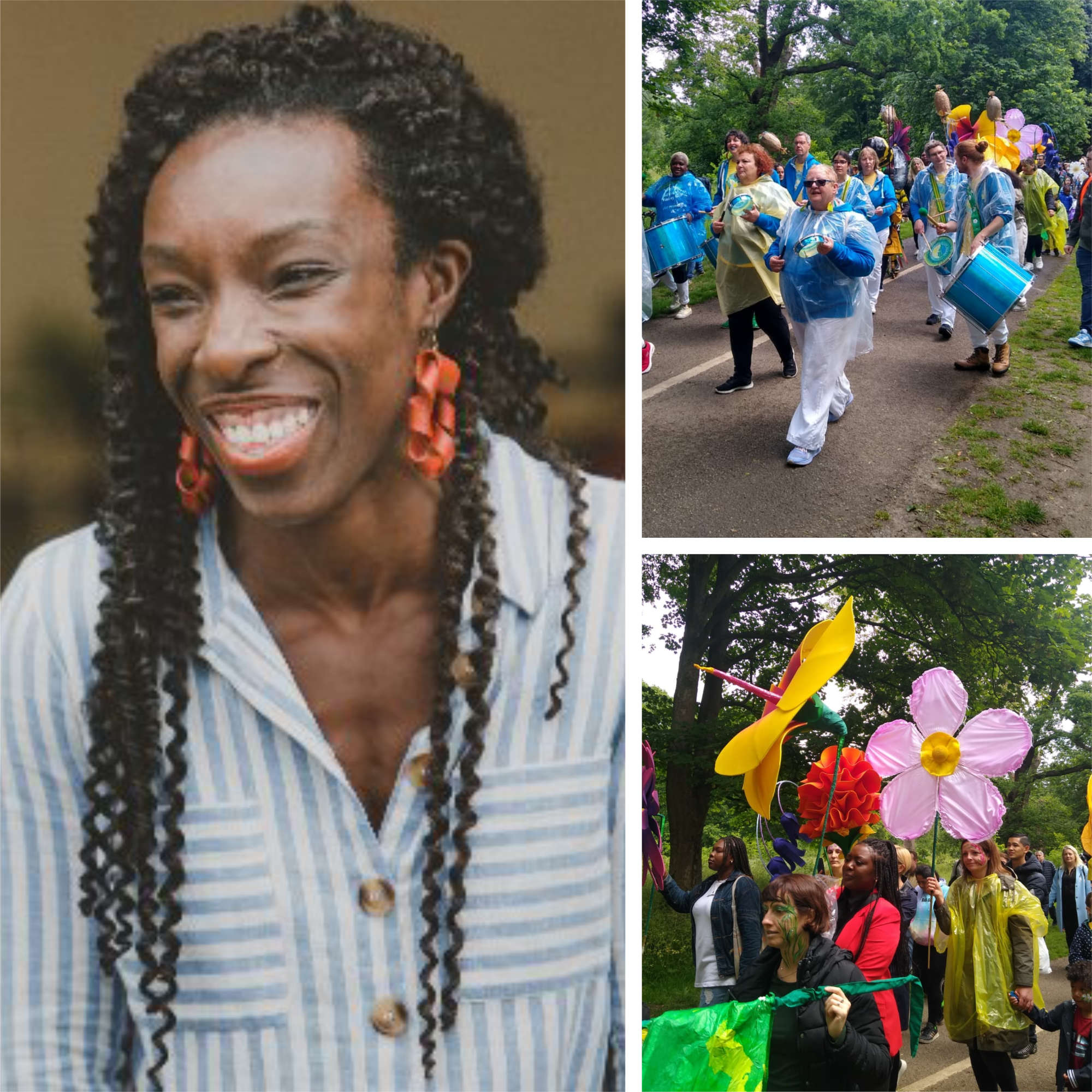 (Credit: Amma Gyan and @MebyAmmaGyan)
Celebrating 100 spectacular years of Watford becoming a borough, Audentior Awards winner and gallery owner, Amma Gyan, did not disappoint the community with her extravagant, vibrant parade that was seen throughout Watford town centre last Saturday.
Departing shortly after the clock struck 11am, the parade set the Centenary celebration off with a bang, starting at Queens Road and ending at Cassiobury Park.
Gyan's 90-minute floral spectacle showcased the widespread diversity and artistic talent across the community.
Working with Levi Naidu-Mitchell, a prominent costume maker for Notting Hill Carnival, Gyan was able to bring her vision of "Seed to Bloom" to life.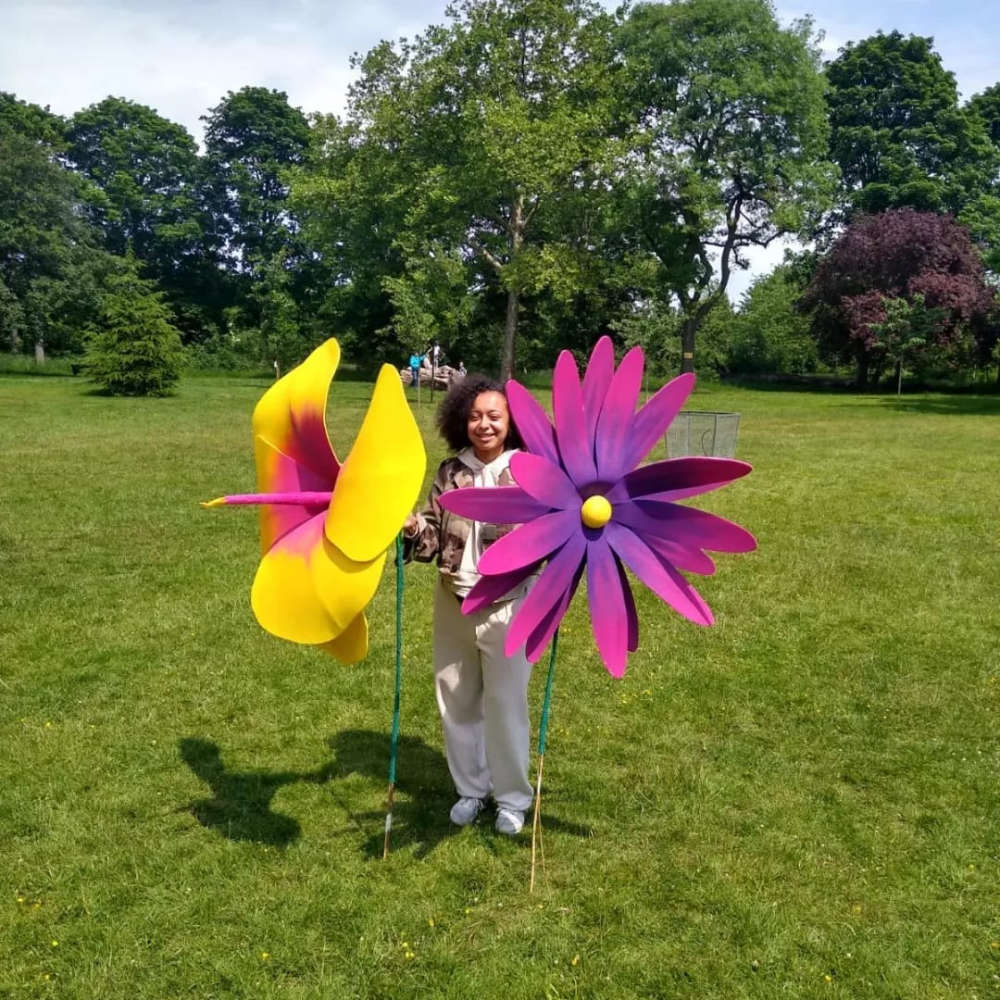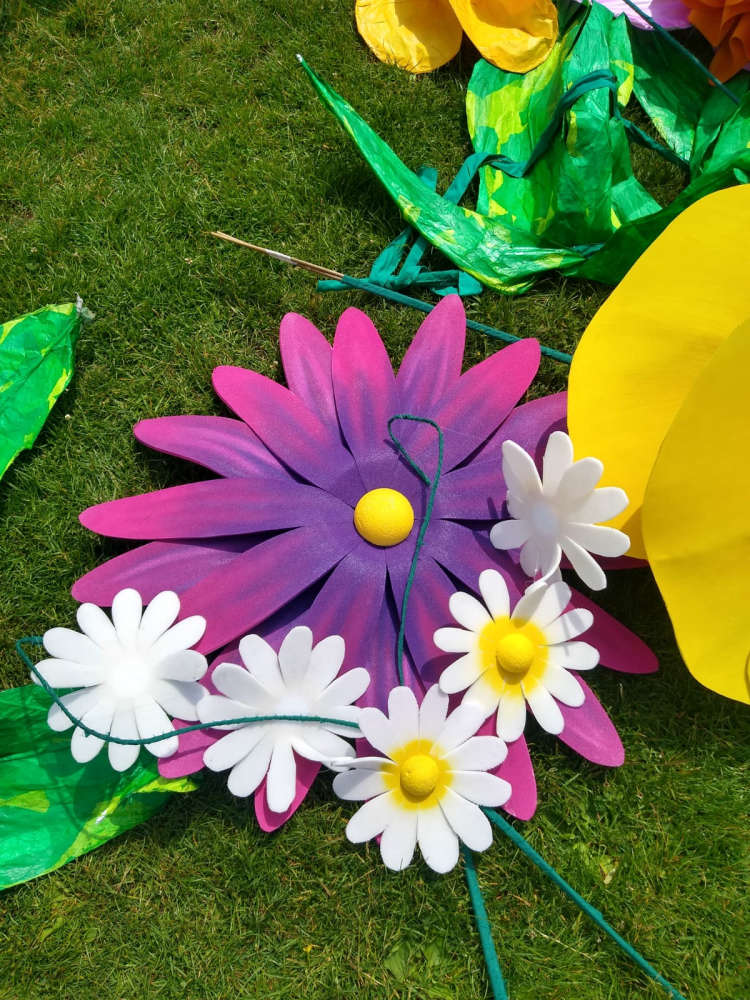 Levi Naidu-Mitchell's fantastic creations (Credit: Amma Gyan).
During our conversation, she explained her vision for the display, "representing how Watford had grown from a seedling to a big, blooming, joyous and diverse town".
"The meadow was to depict how different elements grow in harmony... so each element that was included represented a part of our community... we had the Dog-rose for the Eastern European community, the Hibiscus symbolising the African-Caribbean community and the Marigold to represent our Asian Community".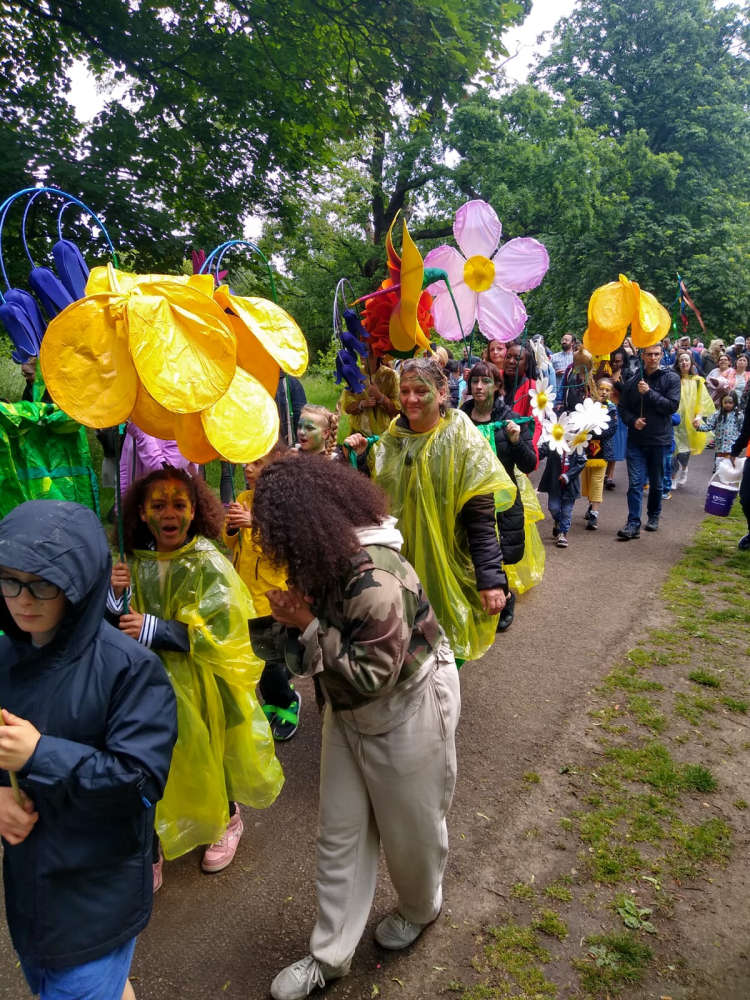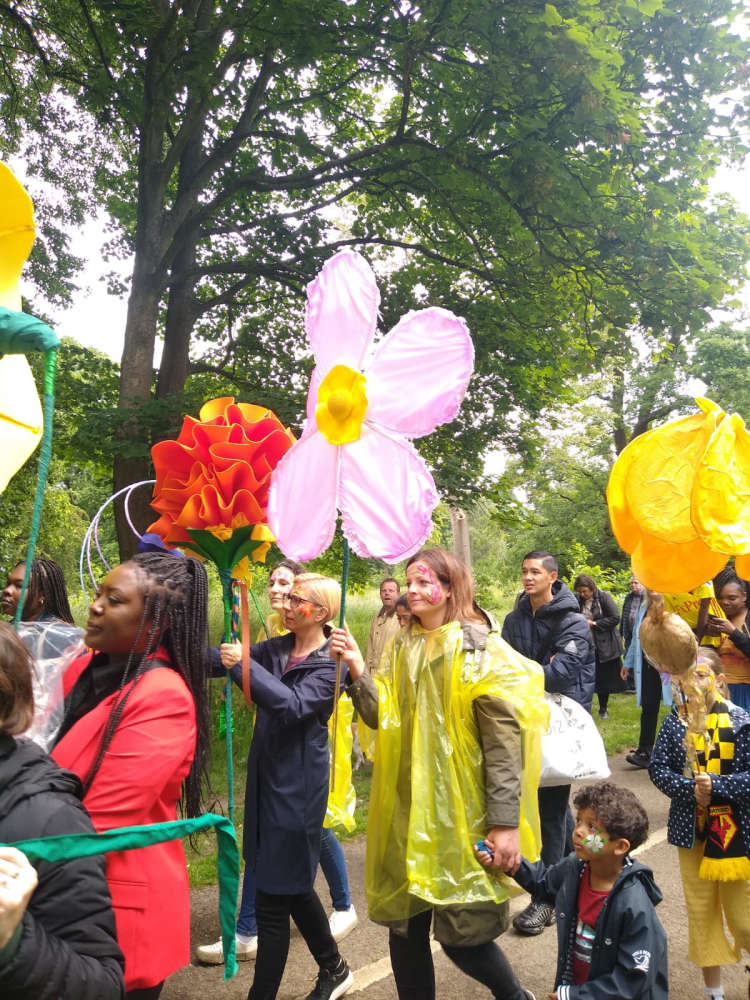 The vibrant Marigold and Dog-rose pieces on display during the parade (Credit: Amma Gyan).
In an effort to bring the community together, Gyan reached out to schools across Watford, getting children and parents involved in the celebration.
Although her hard work was evident, during our chat, she opened up about the few pitfalls that she had experienced in the lead up to the event.
"The night before we had been in the studio just making stuff until 3 o'clock in the morning. We had to turn it around in the best part of 2 months, with 6 weeks of really hands on time, so it was a high-pressure situation".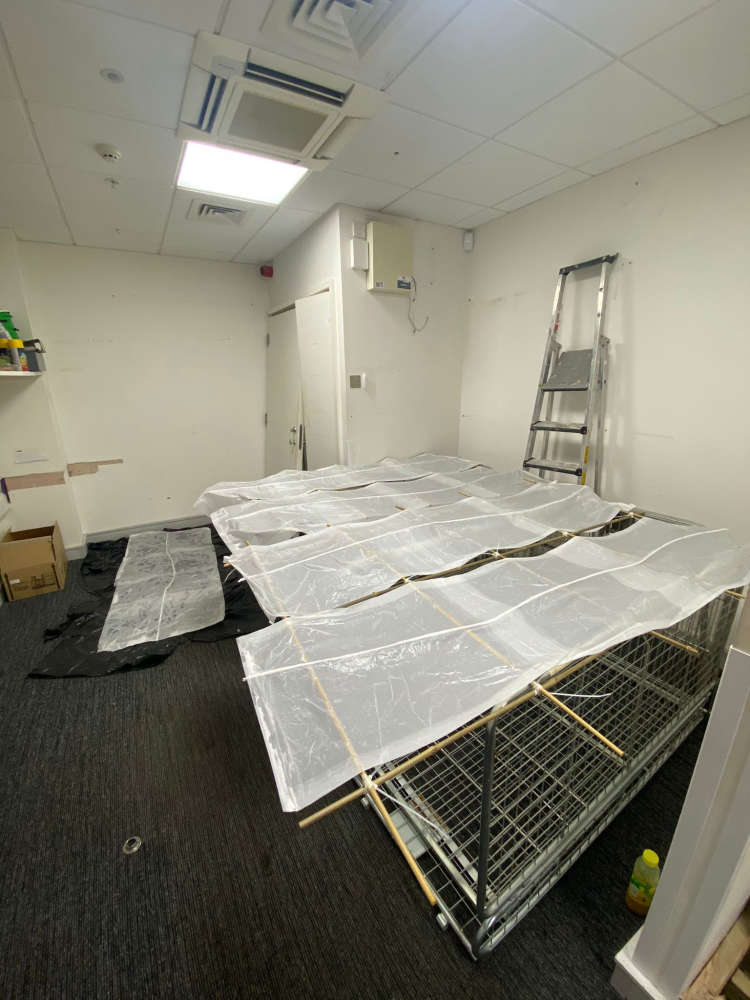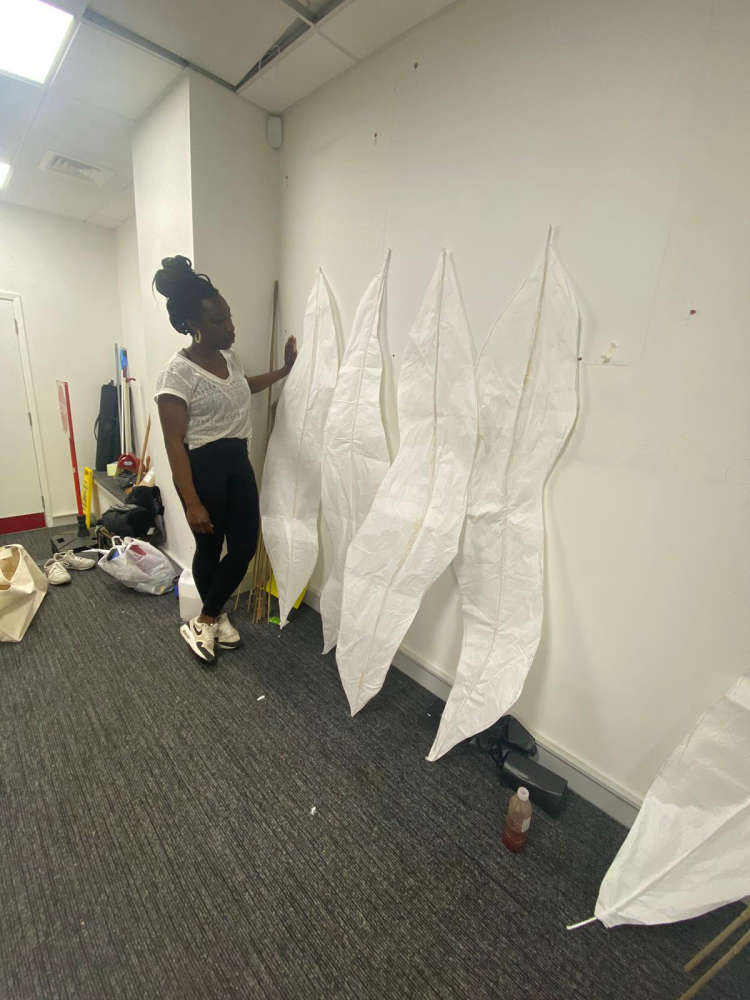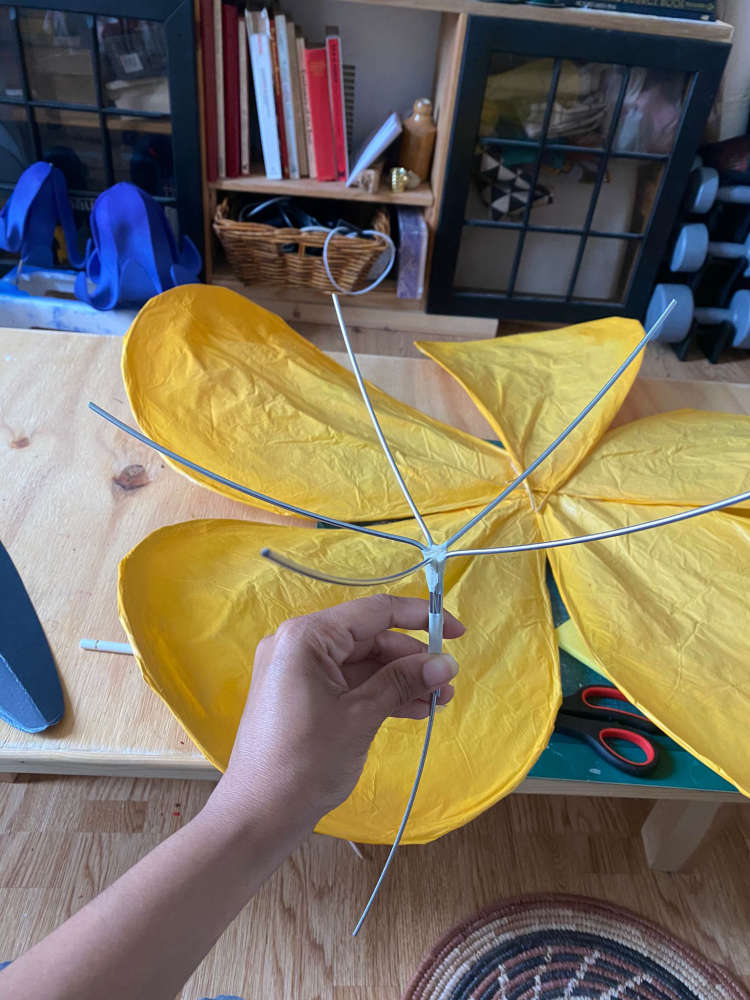 The process of the creation (Credit: Amma Gyan).
"I had quite a choregraphed and finely tuned parade that had to change because of the weather... there were things that were meant to happen that didn't quite happen".
Nevertheless, the parade was more than successful. Peter Taylor, Mayor of Watford, highlighted how his favourite part of the Centenary event was the parade: "Well, I really liked the parade up the high street...It was just a really nice atmosphere".
As the parade approached Cassiobury park, Gyan stated how "it got bigger and bigger... and then it just bloomed because the sun came out and we could take off all of the covers from the parade elements and we were walking through, and it was just amazing, and the band kept going".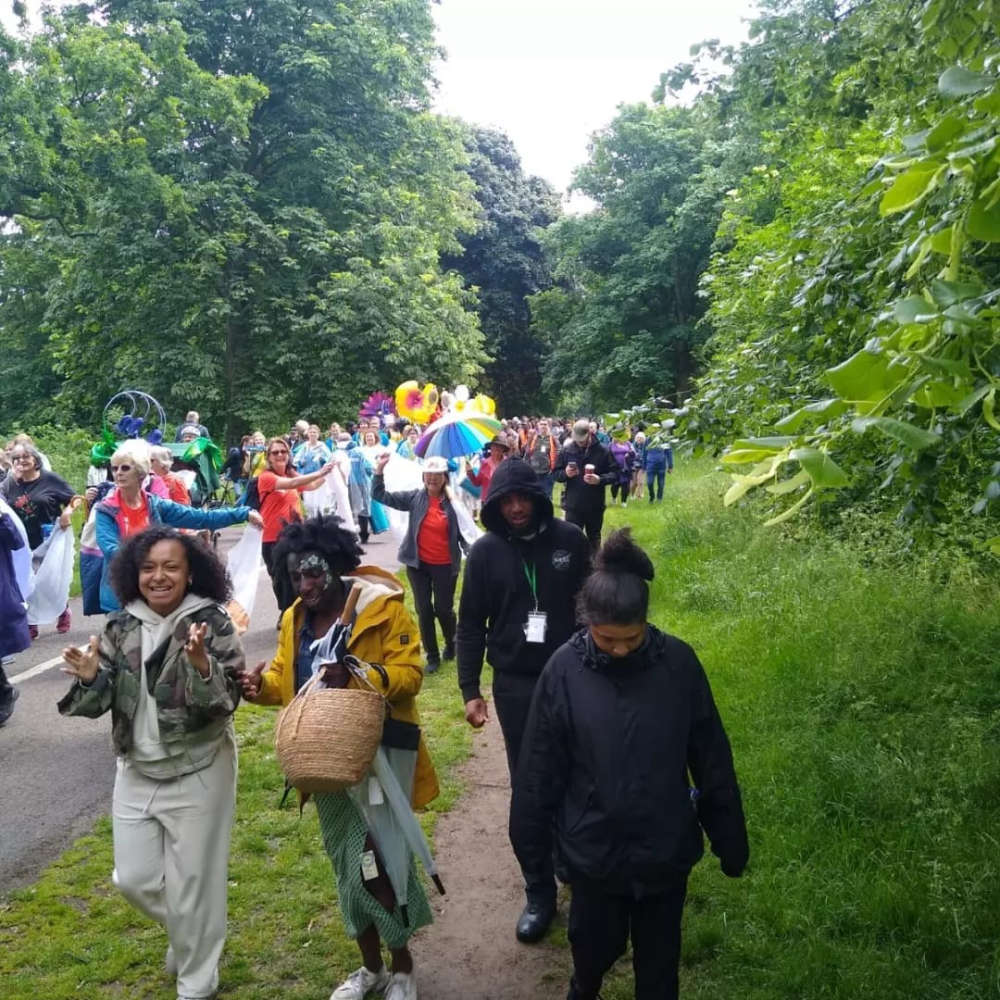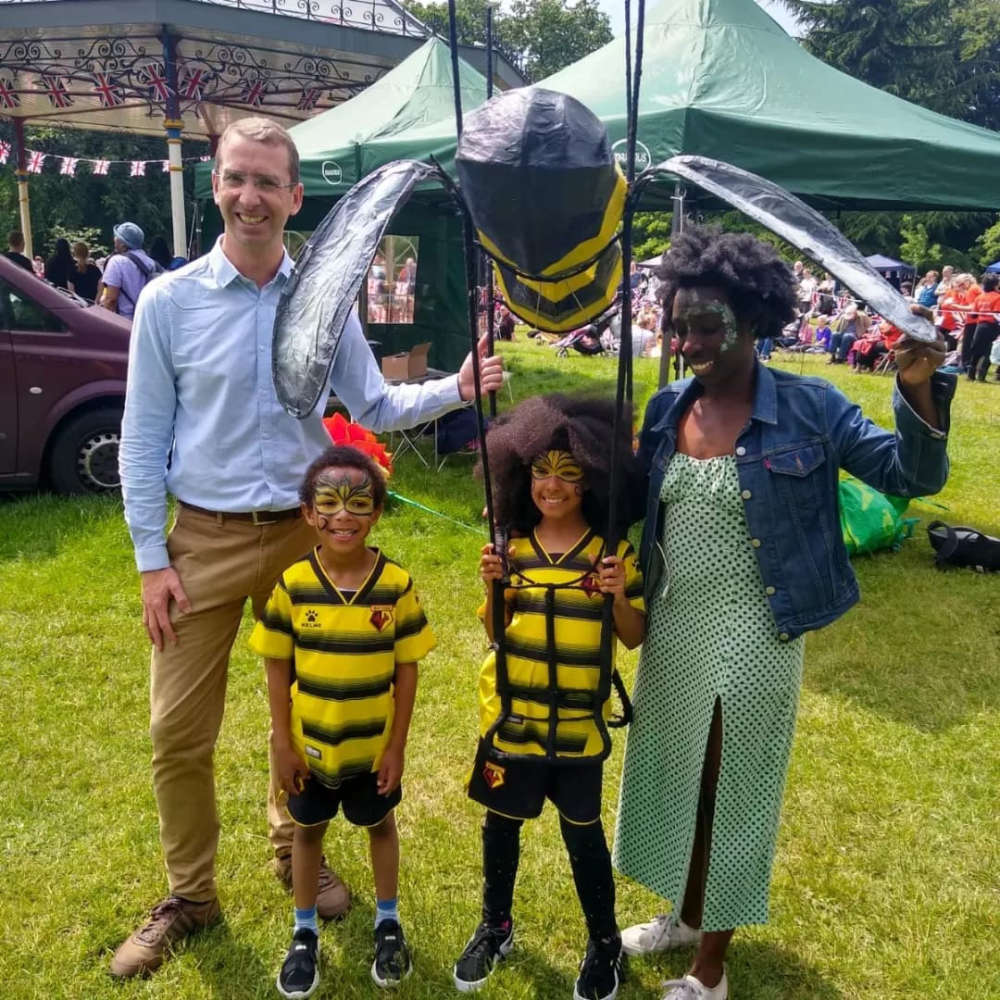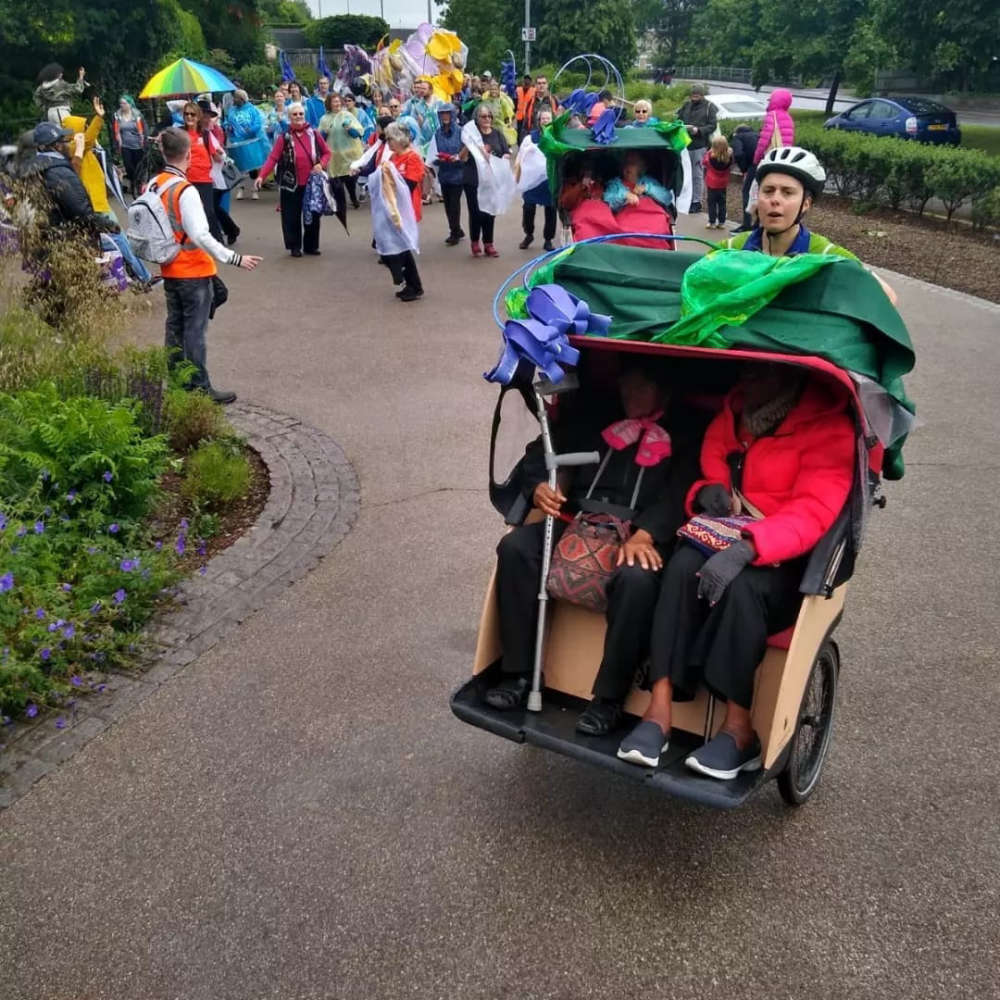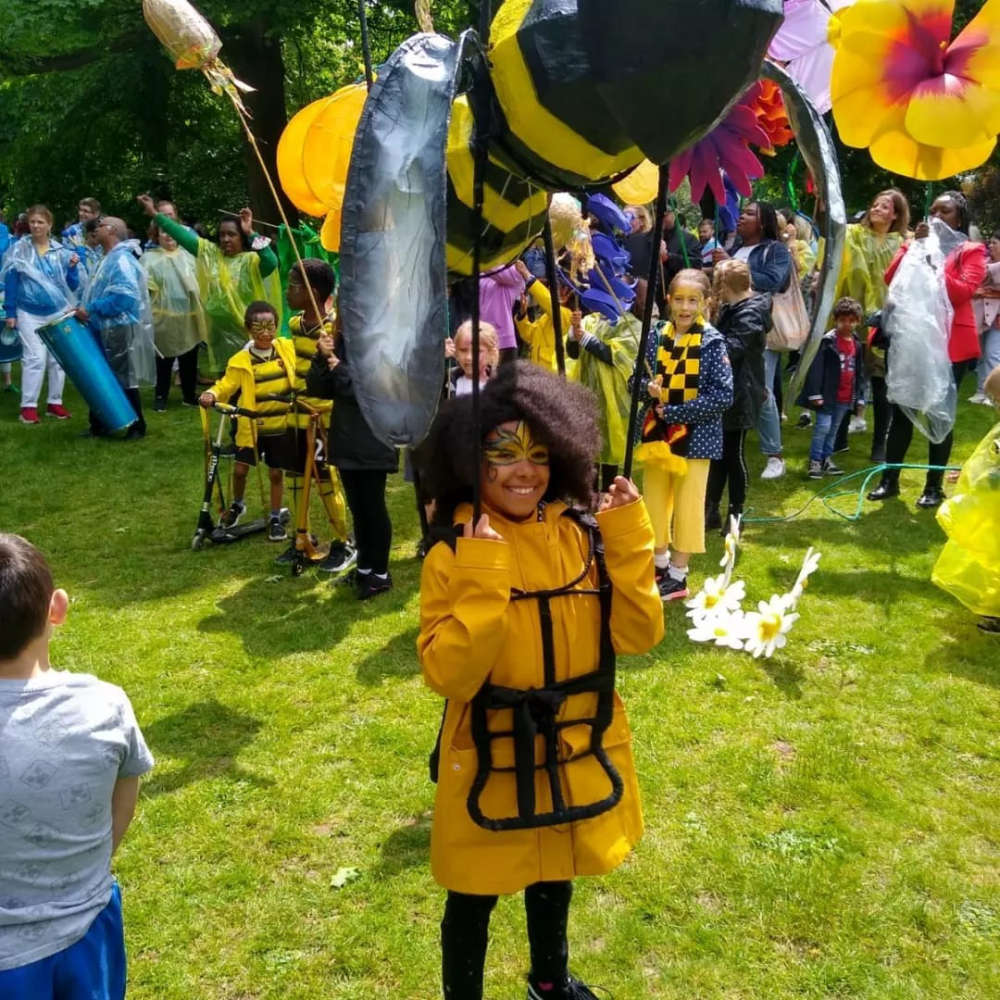 The parade in full swing, with Peter Taylor, Amma Gyan and her kids in good spirit (Credit: Amma Gyan).
According to Watford Borough Council, Gyan is 'an inspirational person who consistently shows a dedication to arts and culture in Watford'.
Towards the end of our conversation, she stated: "I have been here now for 10 years, moved up from East London, it's crazy diverse, it's got so much of everything, but what I also do love is that it's still got a lot of potential".
Setting up her gallery/studio, 'Amanartis', in October 2020, Gyan is devoted in supporting and inspiring local artists to produce and exhibit their creative work.
Located in the Chapel in Vicarage Road Cemetery, the gallery is currently exhibiting the works of John Richard Hewitt and Louise Greenfield.
Check out the video below to see some extra bits from our chat: