As Jack Garratt scoops Brits Critics' Choice Prize for 2016 and BBC Introducing Award at the BBC Music Awards 2015, Nia Visser, presenter of Raw Vibes looks back at his journey…
As the home of new music here at Vibe 107.6 FM, Raw Vibes is one of the most exciting places to be.
The show on a Sunday night showcases new music from up and coming artists from our local music scene and part of my job as the presenter is sharing their music with a wider audience. So many talented musicians step foot in the Raw Vibes studio to talk about their tracks and perform live on the show but, every now and then, a performance blows you away so much, you just know that they're destined to be a huge star.
I had been listening to Jack Garratt's music on my iPod as a teenager after first meeting him at St Clement Danes School, Chorleywood during my lunch break in the Music Department. Whilst I struggled to write a half decent song for my GCSE music exam, this keen Year 7 student with an unmissable afro, would pop in, jam out a catchy melody and have an impressive song written in minutes. We could all see that Jack was a natural musician who was bound to go far.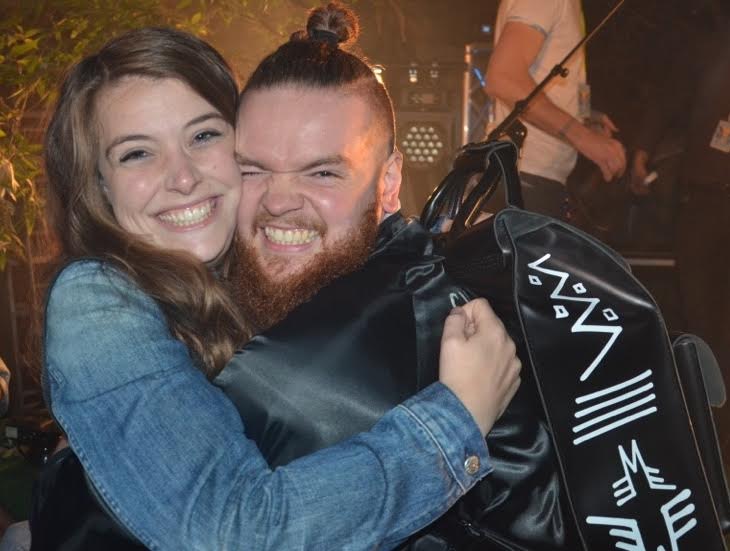 Nia Visser and Jack Garratt (Image courtesy of Nia Visser)
As soon as I joined the Vibe 107.6 FM team, when the station launched in 2011, this young singer-songwriter from Little Chalfont was top of my list of must have Raw Vibes' guests. Having Jack in the studio was always fun - his love and enthusiasm shone through and he would talk enthusiastically about his music and inspirations. Every time Jack opens his mouth to sing, you're hit by his soulful vocals and his infectious passion for music. During his interview Jack spoke about his love of Stevie Wonder, an artist who has always been a huge influence, and how it was a dream of his to meet him. Last year, Jack performed at many festivals across the UK, including London's Calling Festival where not only did he find himself on the same bill as Mr. Wonder, but went back to his dressing room to finally meet the Legend. Another dream, which he believed would never come true, was to perform on The Jools Holland Show, and that I suspect won't be far away either.
Music has always been a part of Jack's life and as a child he was lucky enough to have a house full of instruments, thanks to his musical parents. He's pretty much a self-taught musician and when you see the multi-instrumentalist on stage, he's loaded with a guitar and surrounded by mics, keys and an electronic drum pad and if that's not impressive enough, he's actually able to play more than that.....just not at one time! His sound has grown over the years and he's developed into a unique, distinctive artist – a one-man-band machine, who is totally mesmerizing to watch. He is one of the most exciting artists to have emerged in recent years, owning the stage and playing every band part himself. Everyone is talking about him.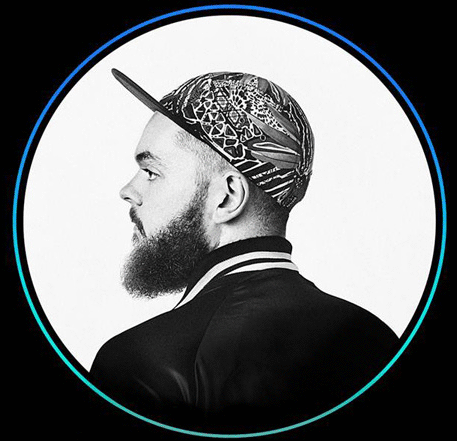 Discovering new artists on Raw Vibes gives you the opportunity to be a part of someone's journey, from gigging at a small pub in Watford to playing a full blown arena tour and it's so exciting to see.
I remember regularly watching Jack play at IndyJax in Hemel Hempstead and at his favourite local venue, The Drawing Room in Chesham. In November, I stood in a sold-out Shepherd's Bush Empire, listening to a screaming crowd sing his lyrics right back at him – it was amazing!
It is no surprise that Jack was not only awarded The BBC Introducing Award at the BBC Music Awards in Birmingham last week but that he's following in the footsteps of James Bay and Sam Smith by scooping the
Brits Critics' Choice prize for 2016. (He was acknowledged by Vibe 107.6 FM three years earlier when I picked him as the Raw Vibes Artist to watch for 2013 so I'm glad the world has caught up!)
I'm so proud of Jack's journey so far and feel privileged to be have been able to play a part in sharing his music across Hertfordshire and beyond. He promised he wouldn't forget us…and I've checked in with him, he definitely hasn't!
Jack's debut album 'Phase' will be released on 19th February via Island Records but if you're super keen, it's already available for pre-order.
In 2016, he's heading off on tour, stopping by London's prestigious Brixton Academy in April, but be sure to get your tickets now - they're selling fast.
Join Nia on Raw Vibes every Sunday from 7.00pm -9.00pm on Vibe 107.6 FM to discover more new music by up and coming artists.
Written by Nia Visser