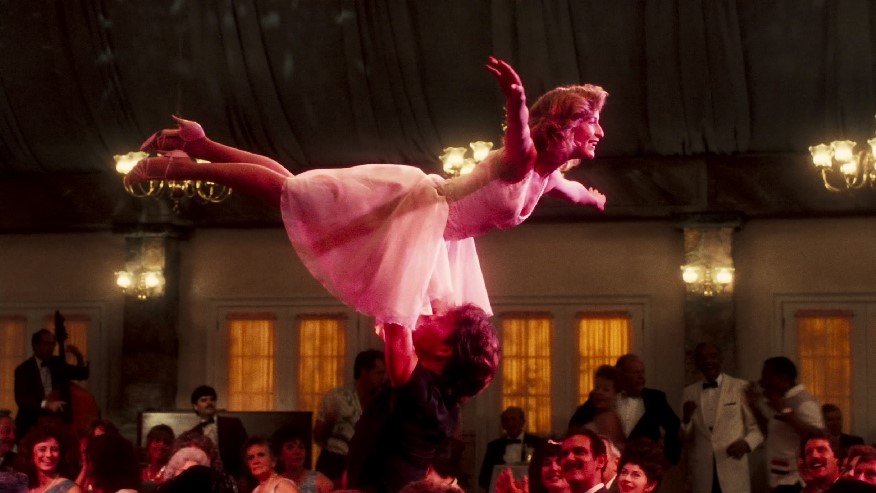 Have the time of your life on Tuesday 14th February with an extra special cinematic evening as Pryzm screen the classic film Dirty Dancing!
Steinbeck and Shaw will be open from 5.00pm and Pryzm's doors open at 7.00pm for food and drinks If you're feeling peckish, snacks such as popcorn, crisps and ice cream will be available to buy, as well as pizza and hotdogs. Then it's time for the main event as, Dirty Dancing will start at 8.00pm!
It will be a fantastic evening and you could even be the lucky winner as Vibe 107.6 FM gives away a Booth Package worth £150! Listen in to Lee on the Breakfast Show on Tuesday 31st January from 6.00am for your chance to win this great prize!
Tickets prices for the Popcorn and Prosecco event start at £10, with packages up to £150 for a booth and prosecco. More details are below:
£10.00 – Standard ticket (admission and seat)
£15.00 – Thirsty ticket (admission, seat and 2x drinks)
£20.00 – Thirsty and hungry (admission, seat, 2x drinks and hot dog or pizza slice)
£50.00 – Date night (admission x2, seat, bottle of Prosecco and popcorn)
£150.00 - Booth Package (admission x4, 2x bottle of Prosecco, hot dog or pizza slice and popcorn)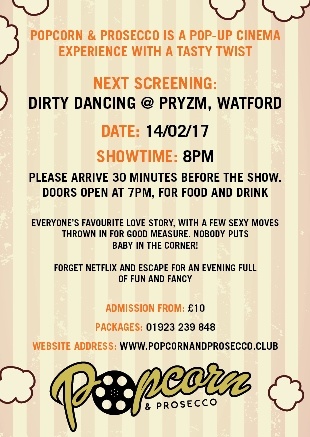 Don't forget to listen to Lee on the Breakfast Show on Wednesday 1st February to win a Booth Package and make Valentine's Day extra special! Even if you don't win this amazing prize, you can still enjoy Dirty Dancing with popcorn and prosecco at Pryzm's pop up cinema!
For additional information and to book, go online.