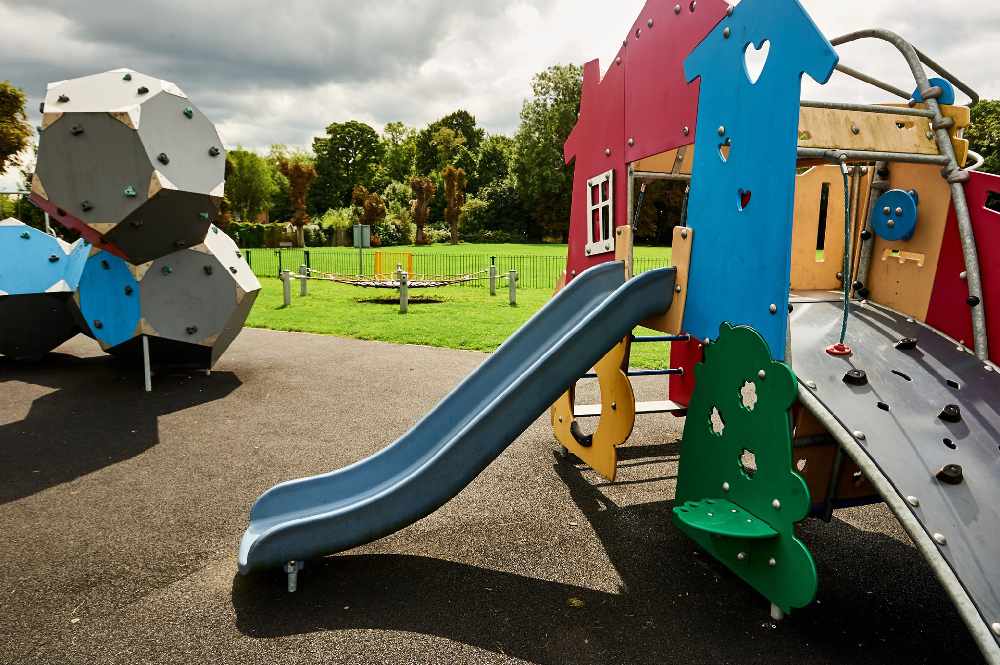 Watford Borough Council is working with its partner Veolia to reopen playgrounds and outdoor gyms following the government's announcement to further relax measures
The council and Veolia maintain over 72 outdoor facilities. All the equipment and how it could be used is currently being rigorously assessed to ensure that facilities that can safely reopen will do so this weekend. Some others will remain closed for a short while longer for appropriate changes, cleaning and maintenance.
For a list of the parks and open spaces which will be open from Saturday 4 July, visit: watford.gov.uk/parks
Elected Mayor of Watford Peter Taylor said:
"We are working hard to keep people safe in our town and in light of the government's new advice, I am pleased that we will be starting to re-open our playgrounds and outdoor gyms. We know how popular our playgrounds and outdoor gyms are, which is why we are carefully checking them and providing residents with safety information ahead of re-opening. I urge the people in our town to keep up the good work and carry on following the NHS advice to stay safe and consider others."
Councillor Tim Williams, Portfolio Holder for Client Services, added:
"Whilst it is really good news we have been given the green light to reopen playgrounds and outdoor gyms, people's health and safety remains our top priority. This means we cannot simply open them up and allow people to use as before – this just wouldn't be safe. We are all relying on one another to be careful and sensible in how we go about our everyday lives. We have seen Leicester become the UK's first local lockdown to be imposed, so it's important for everyone to continue to follow the guidelines."
People must be extra careful when using the play and outdoor gym equipment. We are expecting lots of people to use the playgrounds and gyms, so it is really important that you:
Follow all the guidance and instructions to help stop the spread of Covid-19
Bring your own hand sanitiser and clean your hands / children's hands before and after use
Consider wiping down equipment before using it
Keep to social distancing – 2 metres if you can but at least 1 metre plus
Don't touch your face with your hands and encourage children not to do so
Cough or sneeze into a tissue and dispose of it safely
Don't eat or drink when using the equipment
Bring your own towel if you are using the outdoor gym
Remember to wash your hands thoroughly when you get home
Further announcements confirming when these facilities are re-opened and considered safe will follow via the council's social media channels and website.