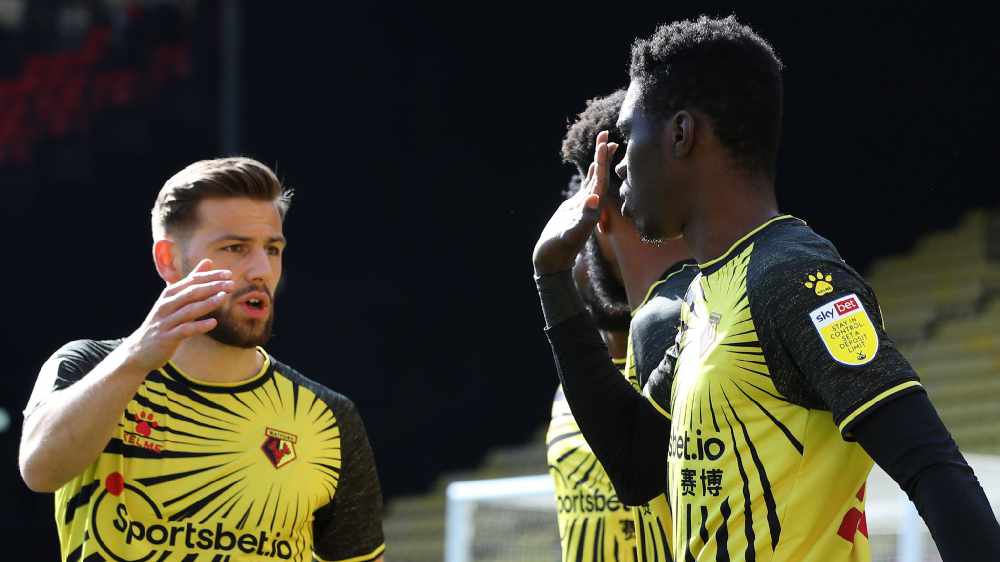 Following Watford's hard fought 1-0 victory over Sheffield Wednesday, Watford Head Coach Xisco Muñoz, Sheffield Wednesday assistant Manager Jamie Smith and Watford Winger Ismaila Sarr spoke to the Press.
Xisco Muñoz:
"The mentality of our players was excellent, they were very strong mentally because today was against a very good opponent."
"(The result) Is perfect for us and we continue with another clean sheet."
"I feel the team is mature, and they had a strong mentality."
On the goal: "The referee was good because Isaac is on the other side, I think it's a goal."
On Joao Pedro: "We will see, I don't think it is big but we will see (he later clarified that the injury was in his right ankle).
Muñoz was eager not to discuss long-term goals, "The first thing is to guarantee play offs, then we work hard to take second, I think everyone at the club has big ambition but it is important to have humility and keep going with the same attitude."
Watford's home form is statistically the best in the country, but Muñoz believes it would be even better with the Watford faithful present. "If we had the fans we would win more!"
Jamie Smith:
"I'm disappointed for the lads, it's good that we're creating opportunities and the game was even, we were well in the game. "
On the goal: "I've had a brief look and it looks offside, the first pass to Sarr. Lees wouldn't be there if the player wasn't behind him either."
"Lots and lots of positives to take from the game."
Ismaila Sarr:
On injury: "I feel much much better, I worked on this during the international break."
"I'm very happy but it's not only me, I just need to keep working hard."
"There are no easy games in the Championship, especially at this stage."
"I love playing with Kiko because although we don't speak the same language we understand each other on the pitch. When we have the ball we know exactly what to do."