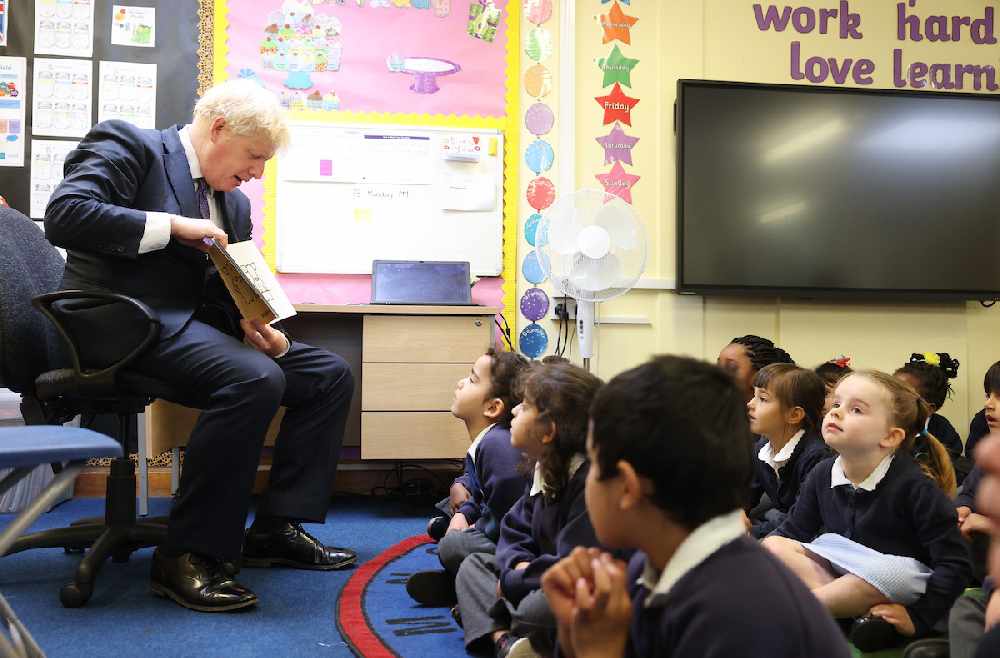 Boris Johnson reading to school pupils. Picture: Conservative Party.
Prime Minister, Boris Johnson, yesterday 'made a surprise visit' to Beechfield School in Watford. This was part of a nationwide campaign, encouraging children to return to the classroom. Local MP, Dean Russell, invited the PM to view the school in order to demonstrate how it had stayed open during the coronavirus pandemic.
Many children in Watford were starting reception, including pupils from Beechfield School. The Prime Minister welcomed the new intake, as they sat down with him for a socially distanced circle time.
Mr Johnson then read a story to Year 1 pupils, and addressed the whole school who had gathered into their social bubbles in the playground. He expressed thanks to teachers, and offered encouragement to the children as they embarked on the new academic term.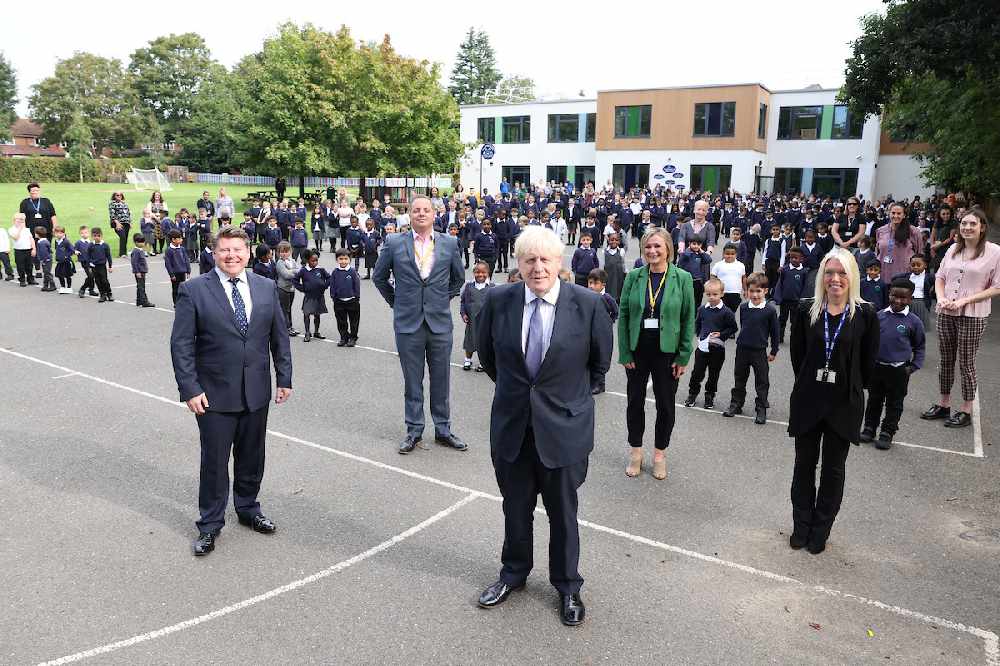 Boris Johnson visiting Beechfield School in Watford. Picture: The Conservative Party.
Gillian Jackson, Headteacher at Beechfield Primary School, said:
"It has been a fantastic morning for all of the children and staff at Beechfield. It's not every day you get to say that you have had the Prime Minster reading you a story, or joining in with your lesson. I was very proud to show the Prime Minister our wonderful school and our amazing children. I want to take this opportunity to thank all the staff for their dedication and commitment to our school."
Dean Russell commended the school for the 'inspiring job' it had done 'throughout Covid-19 supporting local children and parents.' He added that the headteacher had 'an incredible passion for the wellbeing and development' of its pupils as they come 'through the school gates each morning.'
Mr Russell finally stated:
"I was delighted to bring the Prime Minister to this brilliant school, and I want to thank all the staff for their tremendous efforts over these last few months."
This is not the first time Mr Johnson has called upon a school within the county. In June he visited Bovingdon Primary Academy, where the government announced it would be using a £1 billion fund to help children in England catch up with their lost learning.