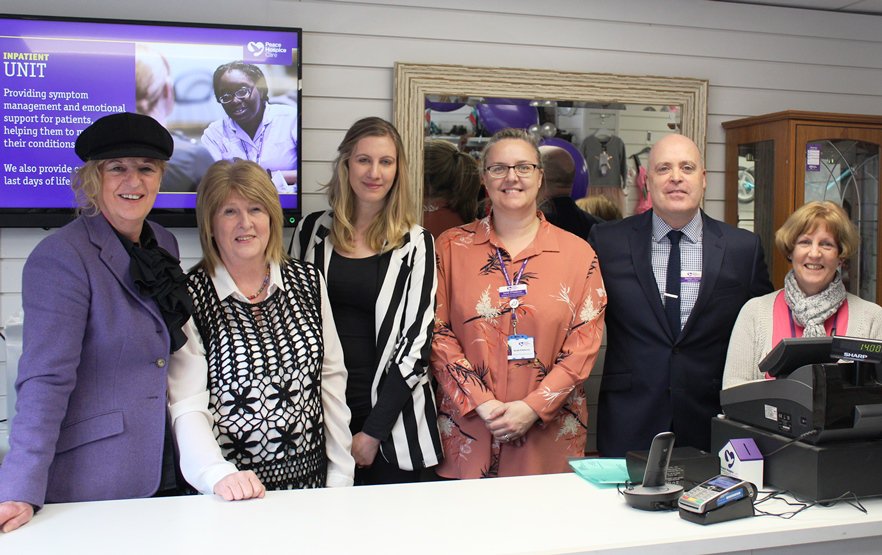 L-R: Kim Bodman, Apsley Shop Manager; Val Moore, Retail Operations Manager; Gina Gould, Retail Administrator; Declan Carroll, Peace Hospice Care CEO, Brenda, Peace Hospice Care Retail volunteer, Brenda Stebbeds
Local charity, Peace Hospice Care has opened a new shop in Apsley, near Hemel Hempstead, taking £300 in the first half an hour of opening!
The charity is inviting the local community to come and visit the shop and to meet the team who will be running it. Kim Bodman, Senior Retail Manager at Peace Hospice Care, who has worked for the charity for more than 16 years, officially opened the shop.
Sarah O'Halloran, Director of Income Generation at Peace Hospice Care, said: "We are very excited to be expanding our reach by opening a new charity shop in Apsley. We've already received a warm welcome from so many local people as we have been preparing the shop and we're really looking forward to getting to know the local community. If you are in Apsley then please do come along to the shop and say hello."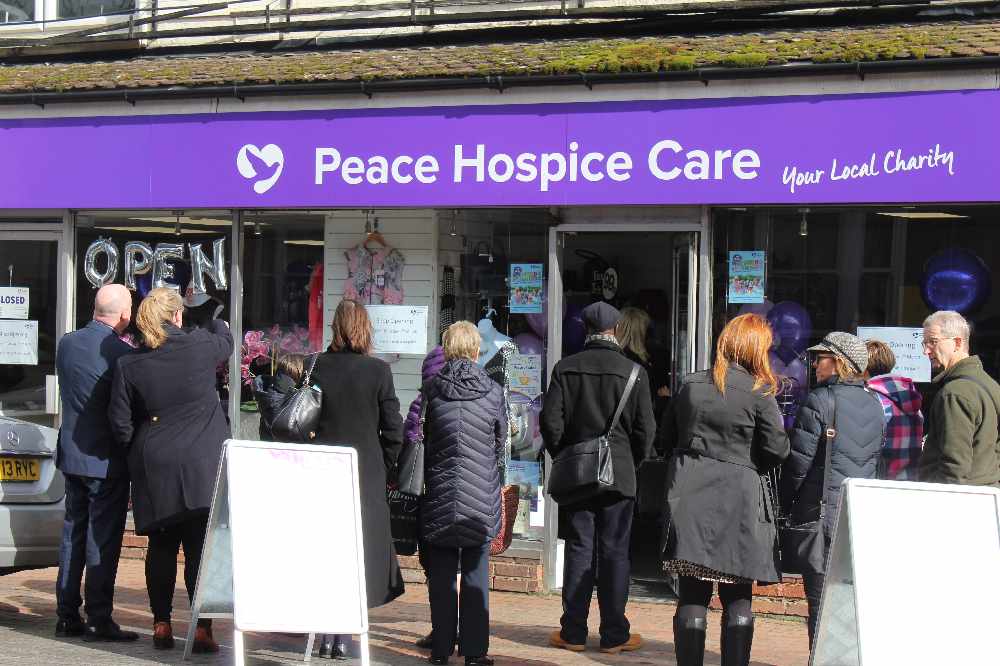 The new shop is located at 64-66 London Road, Apsley, Hemel Hempstead, HP3 9SD and stocks a range of items including greetings cards, clothes, toys, shoes, bedding, books and other household items.
Apsley is one of 12 Peace Hospice Care shops, with others located in Borehamwood, Bushey, Chorleywood, Garston, Radlett, Rickmansworth, St Albans, Tudor, South Oxhey, Watford High Street and Watford Pond. The charity also has an eBay shop. For more information about Peace Hospice Care shops, to donate goods, or for Shop phone numbers, please visit.
If you would like to become involved with the retail side of this great charity, Peace Hospice Care are also currently recruiting managers and assistants for their network of shops. Go online for more details.
(Source: Peace Hospice Care)