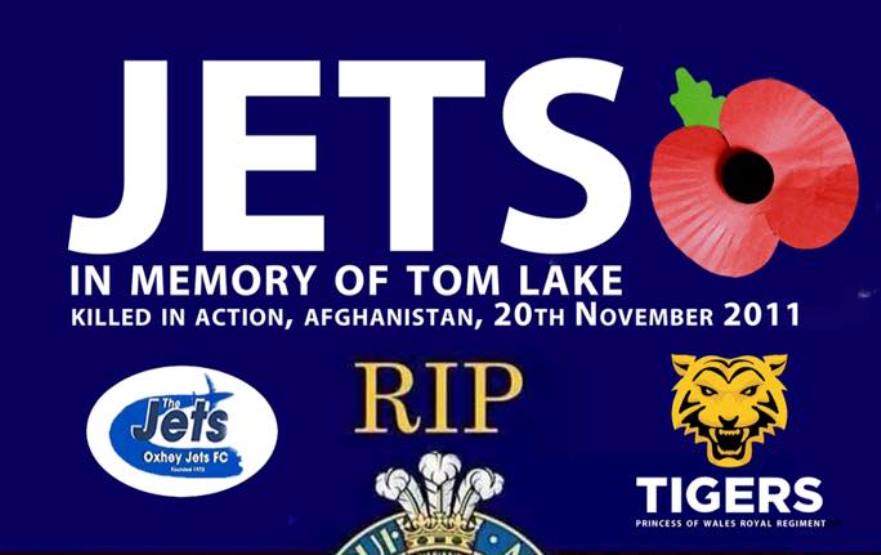 Remembrance Day is always an emotional time, but for Oxhey Jets November 11th will carry greater significance.
The club are set to pay tribute to former youth team player Tom Lake, who tragically lost his life in 2011 while serving in Afghanistan. Jets will take a break from their South Midlands League Premier Division commitments to take on a team from Tom's Princess of Wales' Royal Regiment, 'The Tigers'.All proceeds from the game will be donated to the British Legion and continues Jets' tradition of supporting the cause.
For General Manager, John Elliott, the cause is a worthwhile one and Tom's connection to the club means the day will be emotionally charged."For us this is a Saturday that Remembrance Day has fallen on and this is probably the one chance we have to show our respect to the troops as a whole and our fallen player," Elliott said.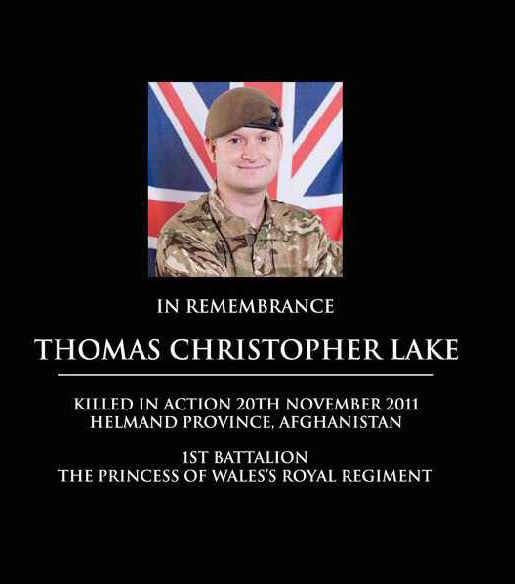 "The Tigers are coming from their base in Germany and importantly Tom's mum will be there to meet the players. There are a number of players who served with Tom and the captain was his Sergeant Major, so it will be a very, very personal day for both sides. I think it will be very emotional on the day, but it will also be a big chance to raise money for the British Legion, with every penny going towards the cause."
The Tigers' commitment to travel over from Germany is greatly appreciated by Elliott and the match sees two years of planning come to fruition. Any money taken on the day will be donated to charity, with memorabilia available to purchase and a 50/50 raffle taking place on the day of the match.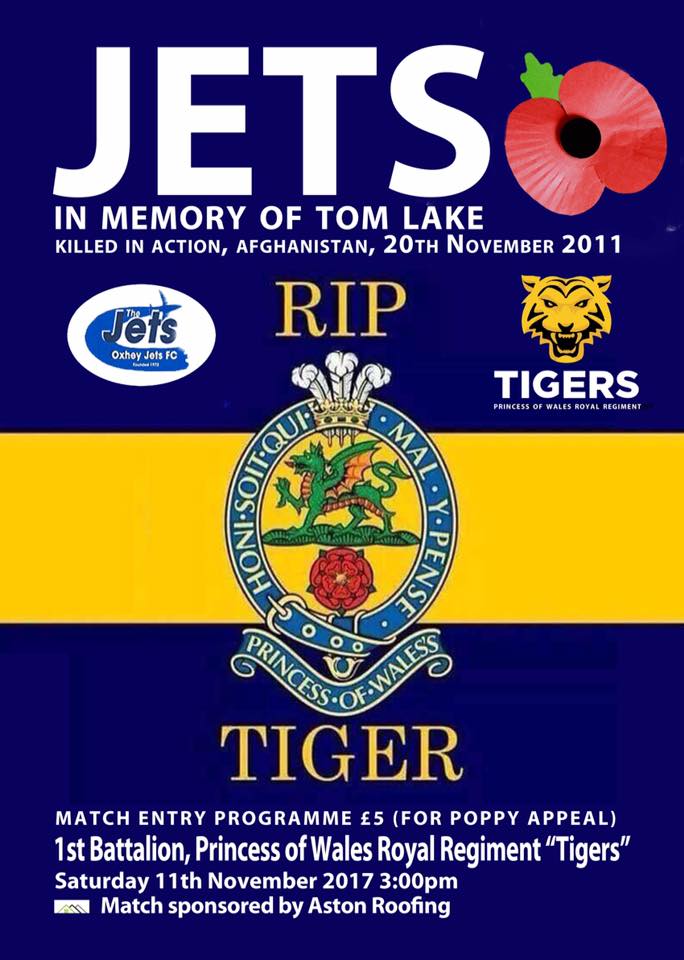 For Elliott, Remembrance Day is an important date in the calendar and he believes Jets' efforts in recent years have left an impression with other clubs of their size.
"Last year we played Leighton Town and made a really big thing of it, which went really well," Elliott said. "People started to copy what we were doing and we were the first club at this sort of level to give the full 100 per cent of our takings from the Poppy Day game to the British Legion. We would call it a bigger league gesture to hand all our money over."
Elliott hopes the match can play an integral role in South Oxhey's Remembrance Day. He views the match as an opportunity to show how the local community can come together and help support a worthwhile cause, which he holds in the highest regard."I think the services deserve a huge amount of respect," Elliott said."I am hoping that South Oxhey can prove what it can do and treats the match as a central part of South Oxhey's Remembrance Day commemorations."