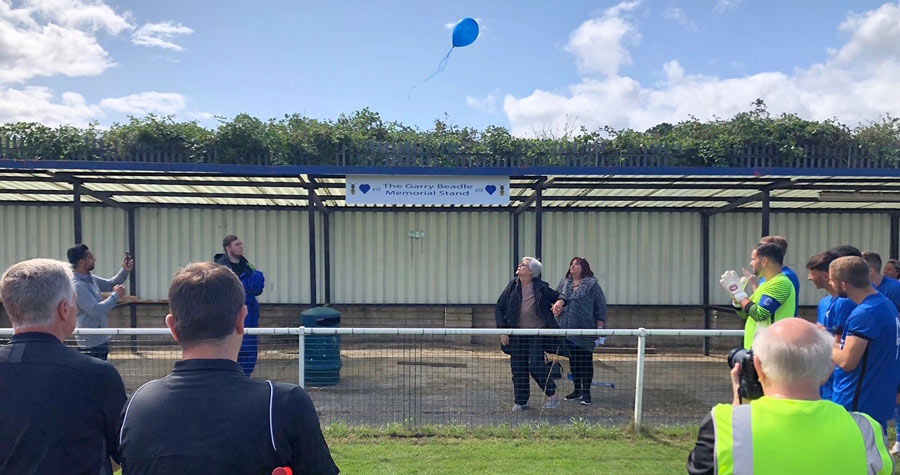 Tributes were payed to the former Oxhey Jets FC player.
The Garry Beadle Memorial Stand was unveiled on FA Cup day in South Oxhey, a competition which Garry loved as a player.
It was a fitting tribute when the sign was revealed and a balloon sent to their number ten player in heaven, with the message '#10 always in our hearts.'
Garry's mother Karen gave thanks to Oxhey Jets FC and said it was a "privilege" to unveil a stand in honour of her son.
Karen also said after the event: "To all at Oxhey Jets FC, following yesterday's unveiling of Garry Beadle's memorial stand, as Garry's mum, I would like to say what an honour and with much love and pride, that I had the privilege of unveiling his memorial stand on a very emotional day.
"I know Garry will be chuffed to bits looking down on every game at Jets FC, the club he loved so much. Huge thanks to club founder John Elliott for initiating this lovely tribute for Garry. His memory will never be forgotten now. Fly high my beautiful (No 10) boy."
Garry was described as a "cheeky rogue" by his father Kevin and was nicknamed the "wasp" when playing for the Jets.
Jets club founder, Mr Elliott said Mr Beadle's "specialty" on the pitch was his free kicks, recalling a "stunning" goal against Aveley that sent Jets to AFC Wimbledon in the FA Cup.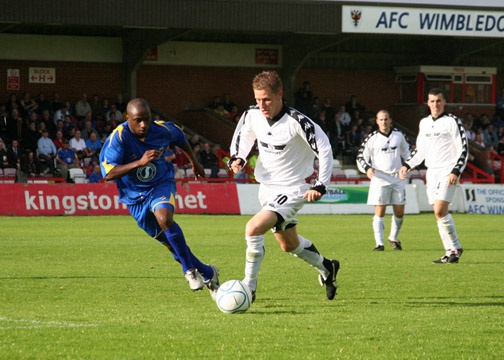 Garry died in February this year in a hospital in Newcastle, aged 36, having moved North 10 years ago.
The Jets thanked players, supporters, opponents Flackwell Heath FC, and match officials for the support shown during Saturday's ceremony.