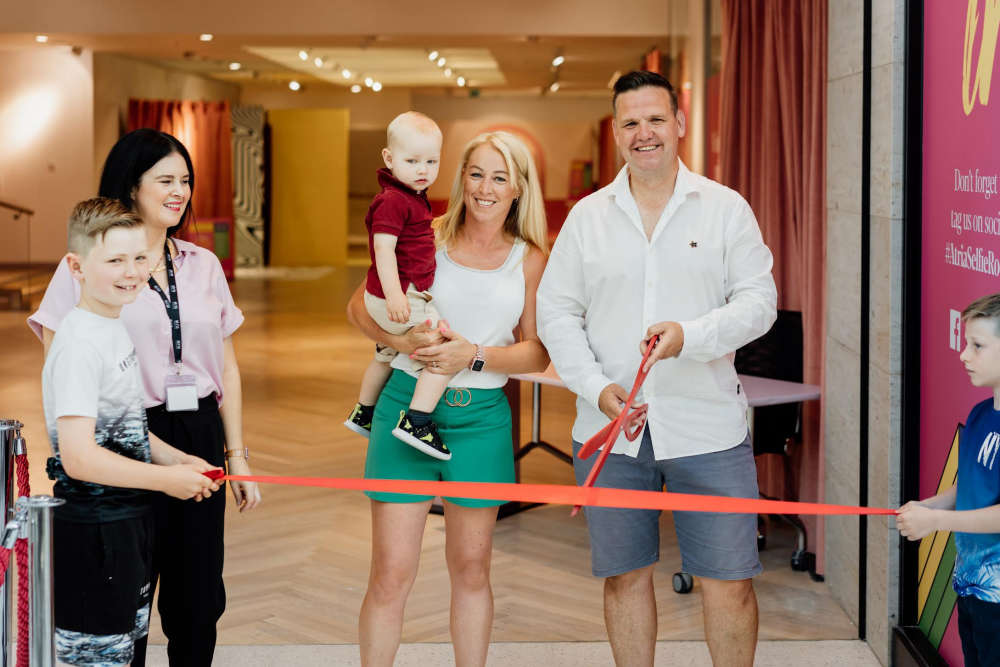 Atria Watford have launched a new selfie experience to help raise money for childhood cancer.
Love Your Selfie will offer shoppers the chance to snap the ultimate photo this summer, whilst raising vital funds for Jessica's Arc.
The charity which is affiliated to Alice's Arc has been set up in memory of nine-year-old schoolgirl Jessica Macqueen, who died from cancer in 2019.
Featuring nine selfie rooms and multiple backgrounds, the hour-long experience will run on the upper mall of Atria Watford until Tuesday 30 August.
The immersive rooms are suitable for all ages and make the ideal backdrop to any selfie.
Visitors will be able to take pictures in specially curated areas such as a melting Rubik's Cube, a kaleidoscope of ribbons, a pink library and an illusion room.
Proceeds from all ticket sales will go to Alice's Arc, a children's cancer charity supported by Jessica's Arc.
Simon and Laura Macqueen joined forces with Alice's Arc after their daughter Jessica died from rhabdomyosarcoma (RMS) – a rare type of cancer that forms in soft tissue.
Jessica had been ill for four months, before she passed away in October 2019.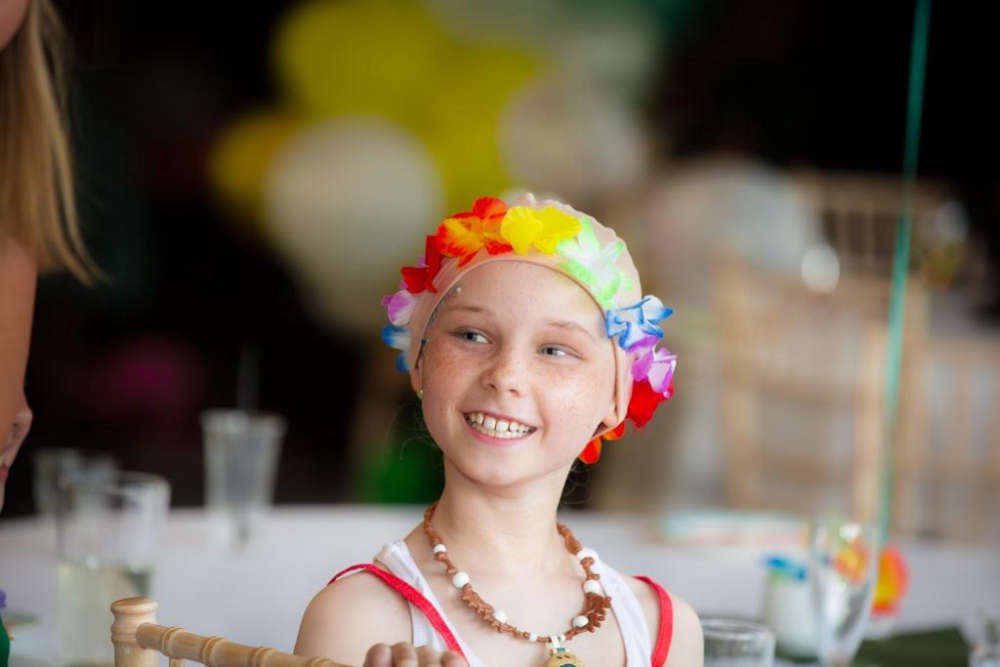 Jessica Macqueen (Credit: Atria Watford)
The Arcs are a network of families whose mission is to find a cure and better treatments for rhabdomyosarcoma.
The disease most often affects children and accounts for 5% of childhood cancer cases in the UK each year.
Alice's Arc is dedicated to funding research into rhabdomyosarcoma. The charity works closely with a network of experts and clinicians at major research institutions throughout the UK.
Speaking on Vibe Breakfast last week, Laura Macqueen, said: "We are really grateful to Atria for putting on this Love Your Selfie event, and choosing Jessica's Arc as their charity.
"[The] mission [of Alice's Arc] is to fund research into less harsh, more targeted treatments for children with rhabdomyosarcoma.
"Ultimately with the aim of increasing survival rates, but also to reduce the long-term effects of chemotherapy."
When describing her daughter Mrs Macqueen said: "Jess was absolutely amazing. She was a very active, healthy little girl."
She went on to say Jessica "was really bright" and had "loved animals."
Mrs Macqueen continued: "She had her own pony and worked very hard to look after him every day after school."
"She was our world really. A wonderful, amazing child."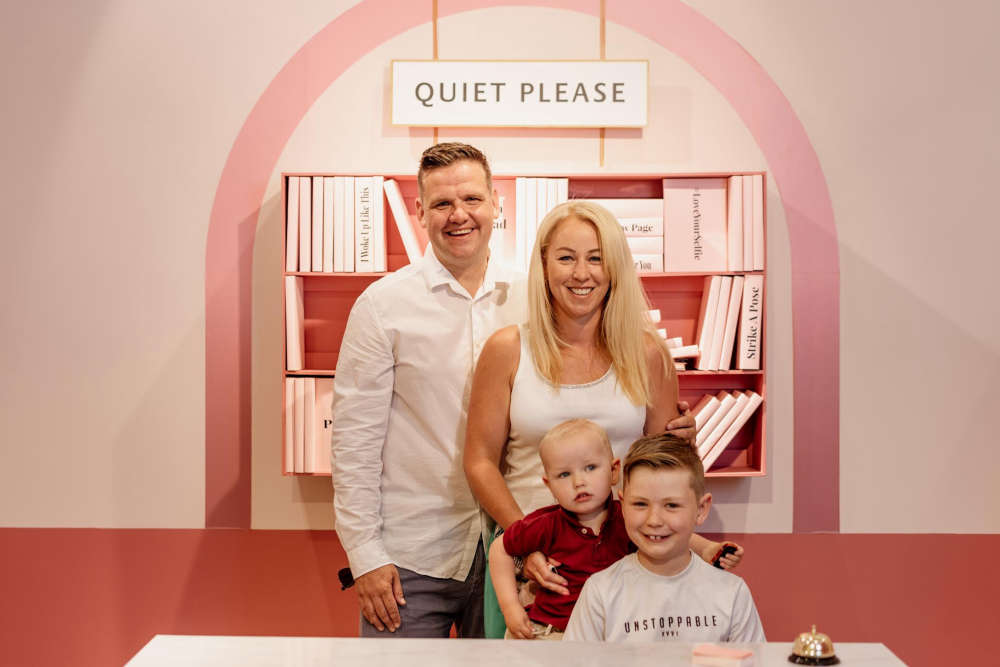 Simon, Laura, JJ and Finlay Macqueen at the launch of Love Your Selfie on Monday (Credit: Atria Watford)
Niamh Crowley, Marketing Manager at Atria Watford, added: "We're really honoured to be supporting Jessica's Arc and Alice's Arc.
"I've seen all the hard work that goes into fundraising for Jessica's Arc by friends and family.
"They've done so many great things and great fundraising, especially in the Holy Rood School in Watford.
"We wanted to give them the opportunity and the platform to really elevate that and raise […] the profile of the charity even further."
Entry to Love Your Selfie costs £5 (plus booking fee). Children under 5 go free.
The pop-up experience can be found on the upper mall of Atria Watford, opposite M&S.
For full event details and ticket information visit: www.atriawatford.com/selfierooms