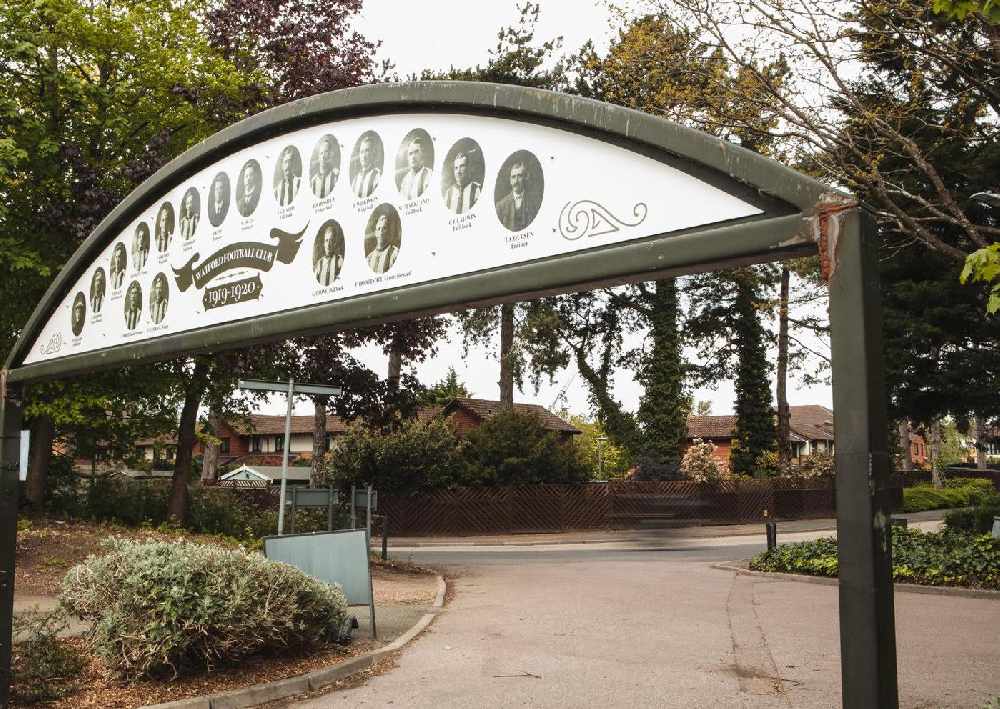 The new entrance sign at King George V Playing Fields. Credit: TWISTYIMAGES.
A commemorative artwork featuring players from Watford FC's 1919-1920 team, has been placed at the entrance to King George V Playing Fields on Tolpits Lane.
The memorial showcases footballers who played across many of the borough's green spaces during the early years of George V's reign, before moving to Vicarage Road Stadium in 1922.
It was created by Watford FC, Watford Borough Council and Watford Museum to highlight the town's long sporting legacy.
Sarah Priestley, Curator at Watford Museum said:
"Watford Football Club is such a treasured part of our town and this season we've had more than ever to celebrate in terms of promotion and the community work off the pitch. The commemorative artwork is a lovely memorial to the past, including the players which helped form the club we know today and King George V's support of local parks. Watford Museum was delighted to be involved in this project, providing the images and historical information and supporting Watford Borough Council celebrate heritage in really interesting ways."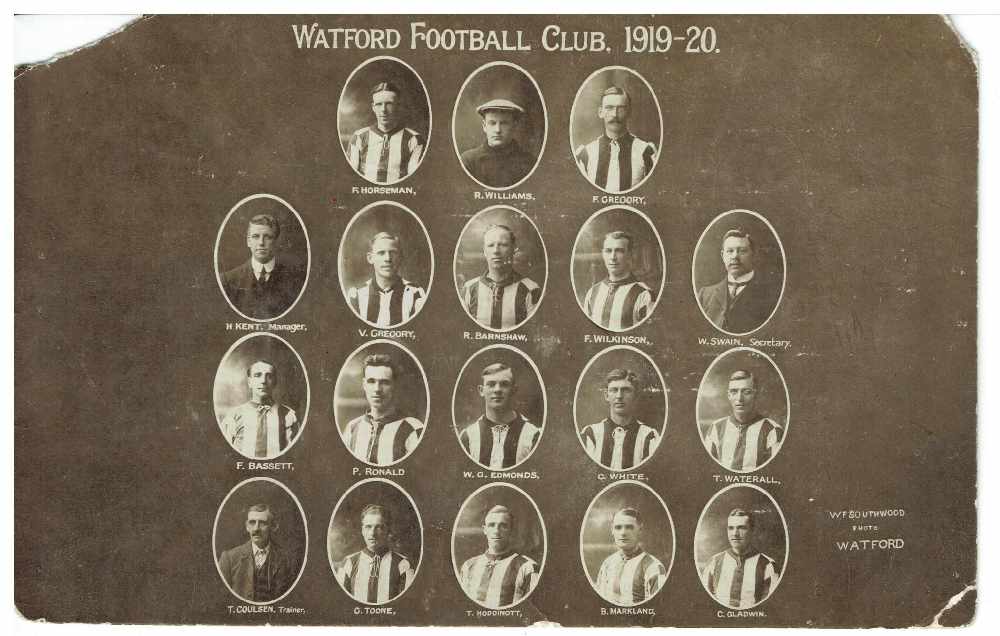 Watford FC 1919-1920 Team Postcard. Credit: Watford Museum.
During 1919-1920 Watford FC played their final season in the Southern League, which had been suspended for four years due to World War One.
The club just missed out on the First Division title to Portsmouth on goal average. Their top scorer was George Edmonds, with 19 goals in 37 matches.
Additionally, the new entrance sign also honours the work of King George V after whom the park is named.
In 1925, the monarch founded the National Playing Fields Association known today as independent charity, Fields in Trust.
Since its formation the charity has protected over 2,800 green spaces including the 471 parks and playing fields set up in memory of George V, following his death in 1936.
Each open space is identifiable by a heraldic plaque that signifies its status as a King George V Field.