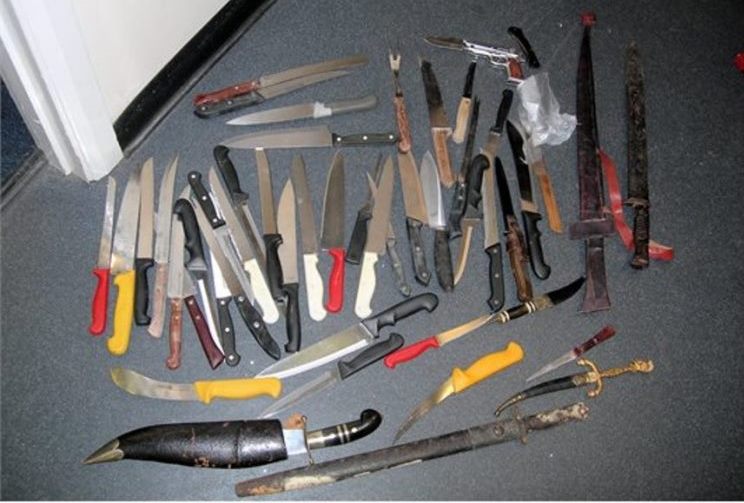 Knives handed into Watford station previously
A national campaign will run from September 16th-22nd letting people to drop off knives at set locations anonymously.
Hertfordshire Police will be joining forces across the country as part of the national campaign Operation Sceptre.
It's a week long campaign that launches September 16th and allows people to anonymously surrender knives and blades.
Operation Sceptre is a national campaign that wants to tackle knife crime and reduce the number of knifes in circulation.
Bins will be placed at Hatfield, Stevenage and Watford police stations during the week long amnesty. There will also be two permanent knife bins located in Waltham Cross and Ruislip.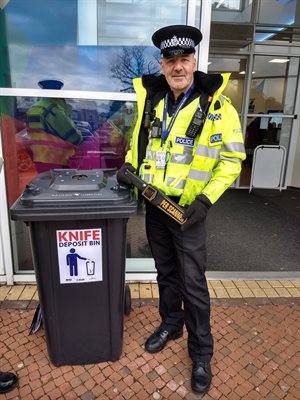 Temporary bins will also be in placed around Hertfordshire.
During the March amnesty a record number of knives were surrendered in Hertfordshire. Watford alone saw 78 weapons including swords, military knives, knuckle dusters and kitchen knives.
Police and Crime Commissioner for Hertfordshire, David Lloyd, said: "These amnesties are an integral part of Hertfordshire's Serious Violence Strategy to reduce the number of knives on the streets, but also to send the message out that carrying a knife won't keep you safe.
"The response from the public has been very good and we have had some great feedback. However, we all need to continue to work together In Hertfordshire to ensure young people are aware of the risks of carrying a knives."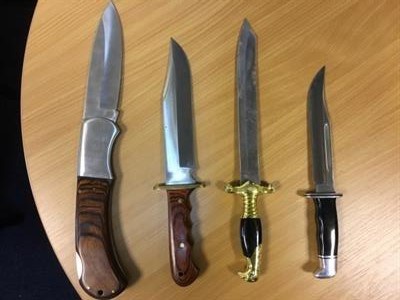 As well as a weapons surrender the amnesty wants to educate people about the dangers of carrying a knife, give advice and raise awareness that selling certain knives to an under 18 is illegal.