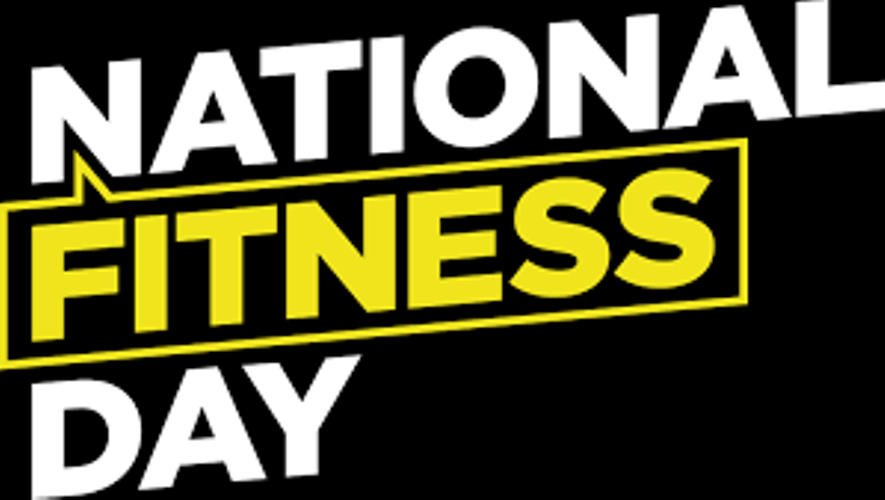 The campaign aims to push people to try new activities and help combat the growing illness fitness can prevent.
Wednesday 25th September will see local sports centres trying to promote fitness in the area.
It was founded 8 years ago to raise awareness about the importance of fitness and help people to lead a healthier and active life.
With links to improving mental health being active can help with more than just physical health.
5 days until National #FitnessDay 💃

We are happy to be working with @Locksmith who will be helping us to celebrate and inspire you to #BeActive on the most active day of the year! 💪

Wednesday 25th September, what will you do? https://t.co/V8ZXoaleBn pic.twitter.com/fkVXA9pIdr

— National Fitness Day (@FitnessDayUK) September 19, 2019
There are a range of activities on offer from free classes to 'plank offs' there are even dance offs and mass walks planned.
The aim of the campaign is to show how many ways people can keep active, and how important it is to make sure each generation understands the importance of physical health.
Here are a few places that are taking part:
Bushey Leisure Centre
Free day pass for the centre
Entrance to one of their free classes. Options include Zumba, BodyPump and the Prama Family session in their brand new studio
Free mini spa treatment. Choose from a hand and arm massage or a file and polish, this is available form 11am-5pm
A 20% discount on any spa treatment booked on the day
Free tasters from the Cafe's new menu
Study shows UK adults spend an average of 4 hours and 37 minutes a week making tea, compared with 1 hour and 36 minutes being physically active. That's roughly 40 minutes a day making tea and only 14 minutes being active. Via @_ukactive https://t.co/kTVAJeIQMq

— National Fitness Day (@FitnessDayUK) September 23, 2019
Watford Leisure Centre
Group fitness walk at 6pm, taking walkers on a tour of the town to Watford FC and back
Various activities through the day
Watford Woodside Leisure Centre
Intensive "hurricane" personal training circuit 6pm-8pm
Free Les Mills virtual fitness class passes for Everyone Active members
Various activities through the day
As part of The European Week of Sport kicking off today to Sunday - including @FitnessDayUK, .@MindCharity will be delivering physical activity events with their #MindfulMonday campaign. @EuSport @Europe_Active #BeActive

Here's a message from @Locksmith https://t.co/c9gtB4bC3W pic.twitter.com/Bgpb36DnDo

— National Fitness Day (@FitnessDayUK) September 23, 2019
Westfield Community Centre
Cycle the circumference of the UK, not on your own! The fusion centres have been tasked with cycling 180 miles each, if you want to take part you can get a free pass to a class and help them reach their goal
St Merly School - Carpenters Park
Malvern Way Infant School - Croxley Green
All Saints Church - Croxley Green
Jazzercise class, make exercise fun with this dance party and take part in your first class for free on Wednesday
There are lots more events going on, check with your local hall/school/leisure centre and see if they have anything.