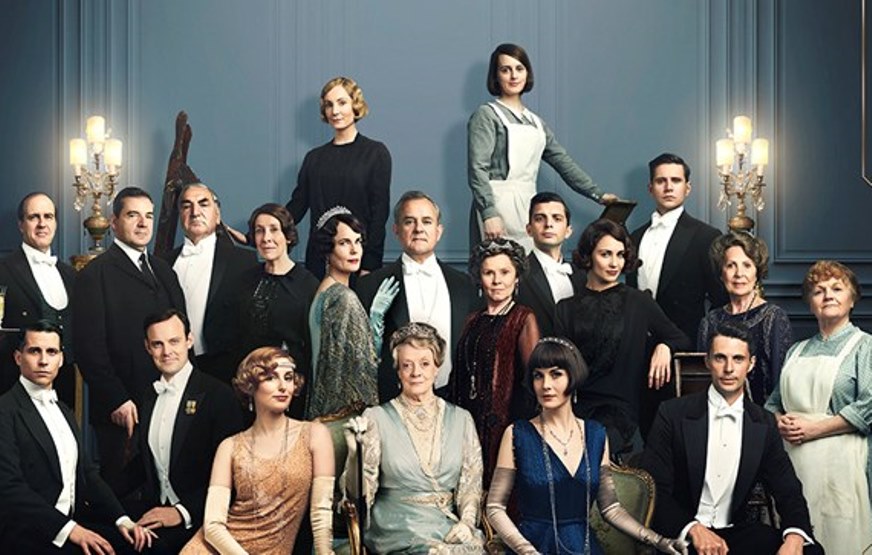 This international hit has moved form the small screen to the big screen and its done it in style. 
*Mild spoilers below*
First airing September 26th 2010, the show quickly became popular with critics and families alike.
The Downton Abbey movie, which was rumoured before the show even ended, has finally arrived. But is it worth the wait?
Built around a visit from King George and Queen Mary lots of little plots, from both upstairs and downstairs, weave together to engage the audience.
Going from the small screen to the big screen is never easy though. The number of little subplots Downton is known for crowds the movie and at times it struggles to feel like a feature film and not a long episode.
That is what people expect and love about Downton though, so it works where others like it would fail. As soon as you hear the theme music you are brought back to the lives of the upstairs and downstairs, a bit like reuniting with an old friend,
Michelle Dockery, who plays Lady Mary, said "It's an extension of the show, just turned up a notch. It was important that it didn't feel that different."
The @DowntonAbbey cast reveals where they would hide their iPhones while on set of the period piece. pic.twitter.com/DW4oW47Y4z

— AP Entertainment (@APEntertainment) September 23, 2019
It definitely was turned up a notch, everything was grander. The costumes, the buildings and even the acting is bigger.
The fans opinion and hopes were clearly thought of, with some moments feeling more like fan service than naturally occurring.
The ending leaves plenty of room for a sequel, but the ending of Downton Abbey the movie feels right. Characters have been given a chance to grow and the fans have been given a grand goodbye.
Plus, how do you top a royal visit?
Best Moment
Tom Branson speaking to, unbeknownst to him, Princess Mary. It's touching, amusing and who doesn't love a chauffeur chatting with a royal?
Runner up: Moseley's bow-curtsey, which actor Kevin Doyle explains was inspired by Theresa May.
Best Line
"I never argue, I explain" Of course, this is a line from Lady Violet Crawley, played by Dame Maggie Smith.
Runner Up: Lord Grantham "I never thought of him as a man of principle."
What was missing?
Nothing, if anything there was a bit too much!
The ending...
Nicely balanced. Some story lines were tied up with a neat bow, others left open for the audiences to finish off in their minds. It would have been nice to end with everyone at Downton though.
Whats the vibe?
The grandeur should be seen on the big screen, but perfect for a cozy Sunday at home with the family.