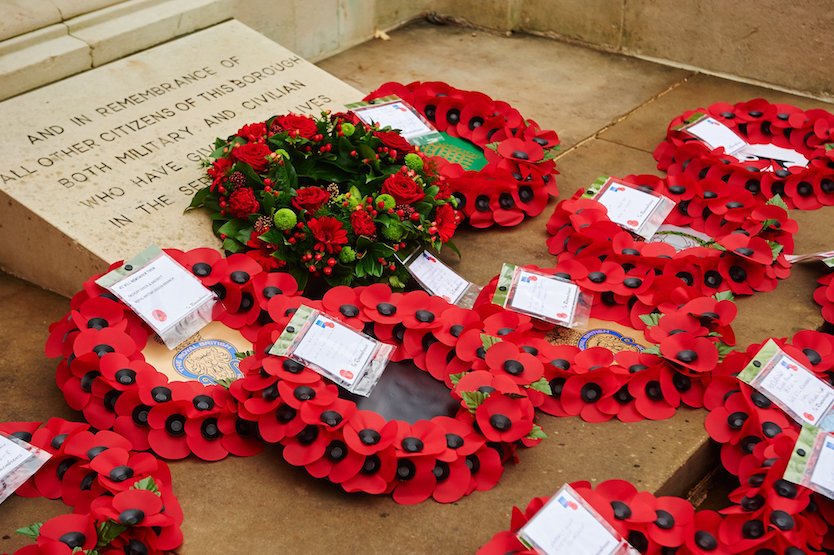 Watford Borough Council's Elected Mayor Baroness Dorothy Thornhill and Chairman Councillor Darren Walford will lead the annual Remembrance Sunday ceremony at the Town Hall Peace Memorial from 3pm this weekend.
Ex- servicemen's and women's organisations, led by the Royal British Legion, will lay wreaths, as will the police, fire and rescue service, ambulance service, Scouts, Army Aadets and many others. The families of Watford soldiers Corporal Chris Harrison and Captain Thomas Sawyer, both 26, who gave their lives in separate incidents during the Afghanistan war, will be in attendance. Councillors, and Watford MP Richard Harrington, will be present too.
Elected Mayor of Watford Dorothy Thornhill said: "It's so important that we continue to remember those who have given their lives for our country. This year marks the 100th anniversary of the Battle of the Somme, but we must also remember those who have died in conflict in more recent times. We remember Corporal Harrison and Captain Sawyer, and their brave sacrifice, and the brave sacrifice of all those who have died in conflict to secure our futures."
Chairman Councillor Darren Walford said: "Within Watford's Remembrance Sunday ceremony a separate wreath laying takes place to remember all the children who have died in wars. War can have a devastating impact on families and their sacrifice must also be remembered."
Vice Chairman of Watford Borough Council Councillor Jagtar Singh Dhindsa will join Watford Synagogue, fire cadets and pupils from Knutsford School to lay a wreath at the Anne Frank Tree on Sunday. The commemoration event takes place at the tree – planted near Watford Central Library on 12th June 1998 – every year.
Watford Borough Council staff will be marking Remembrance Day at 11am on Friday 11th November with two minute's silence, followed by a reading by Deputy Mayor, Councillor Peter Taylor.
A total of 19,420 British Army soldiers gave their lives during the first day of the Battle of the Somme – more than on any other day during the Great War. The Great War ended at 11am on 11th November, 1918. Remembrance Day and Remembrance Sunday commemorate all military lives lost in two world wars and also wartime sacrifices since 1945, for which Watford has an additional memorial stone.
(Source: Watford Borough Council)