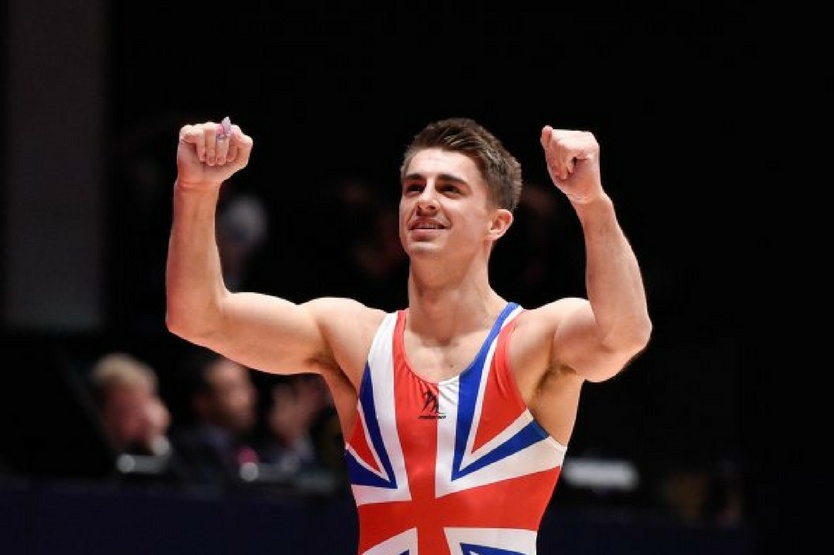 Max Whitlock is a two-time Olympic Gold champion
Hemel Hempstead gymnast, Max Whitlock MBE, does Hertfordshire and the country proud on the opening day of the Commonwealth Games.
Whitlock reached new historic heights yesterday by performing an acrobatic manoeuvre that had previously never been attempted, scoring him a Gold medal alongside his Men's Final team-mates, Nile Wilson, Courtney Tulloch, James Hall and Dominick Cunningham.
The double Olympic champion already has 8 Commonwealth medals, but this one was different. "The adrenaline and nerves that go through you when you're trying a new skill is crazy. The thing is, at this stage of my career you don't get to experience that too often. Compared to when you're younger, and you're learning new skills all the time. It's an amazing feeling."
The 25-year-old gymnast was born in Hemel Hempstead and was introduced to gymnastics when he was 7, when he attended the Sapphire School of Gymnastics. Whitlock also attended Longdean School. His first olympic experience was in London 2012, where he scored a Bronze medal. In the 2016 Rio Olympics, he became the first ever British man to score Gold in artistic gymnastics, winning both the Men's floor and pommel horse competitions.
After just 24-hours of Commonwealth activities at Gold Coast 2018, Whitlock scored his Gold. He competed solely on the floor and the pommel horse, and England won by an impressive ten points more than second-place Canada.
England's star gymnast will continue to compete over the next five days in the gymnast programme, where he is expected to show even more new skills that he is putting into practice for the 2020 Tokyo Olympics.