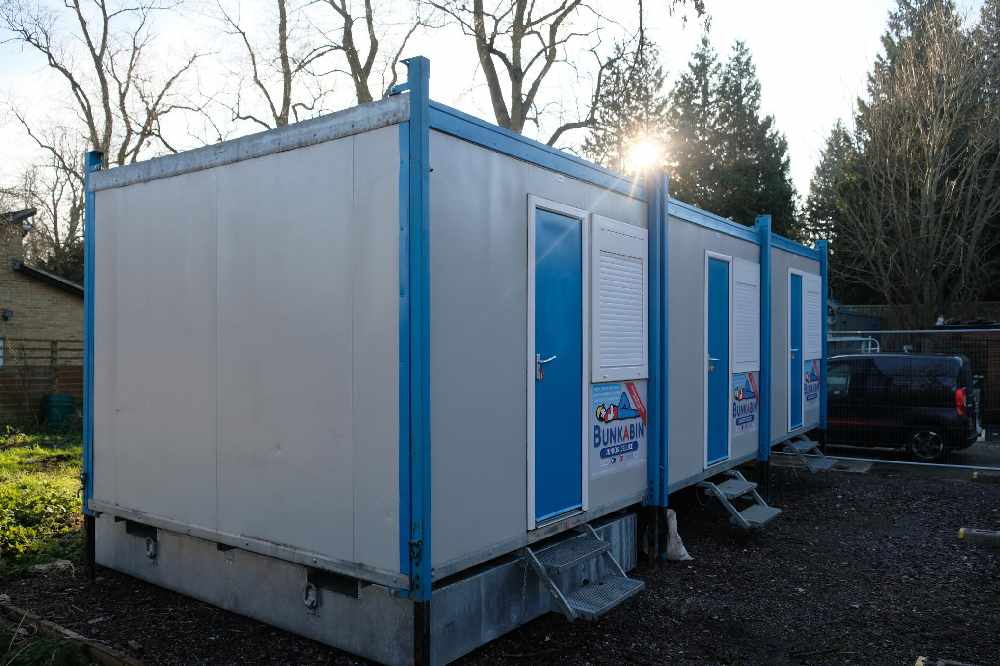 One of the Bunkabin pods built inside the grounds of Emmaus Hertfordshire in St Albans. Picture: Nic Madge.
Rough sleepers have been able to access a warm bed in St Albans this winter, thanks to the determination of local homeless charity Open Door.
The non-profit organisation has constructed four pods inside the grounds of Emmaus Hertfordshire, as part of its Winter Beds Project scheme.
Each self-contained unit comes complete with furniture, heating and shower facilities, whilst also providing shelter to those in need.
The Winter Beds Project is a voluntary led service, that supports individuals who find themselves rough sleeping.
Additional beds are offered to the homeless during the cold winter months, when all 12 rooms at Open Door's night shelter have been allocated.
In recent years, the project has operated within Trinity Church on Beaconsfield Road, utilising a communal space for guests to sleep in.
However, COVID-19 restrictions have prevented Open Door from using its normal venue. An alternative and safe solution was therefore needed.
Open Door along with its partner agencies, were able to gain support from St Albans City and District Council.
The local authority helped the charity obtain a £32,000 grant from the government's Winter Transformation Scheme for the project.
Lucy Gaygusuz, The Winter Beds Project Co-ordinator, said:
"Winter Transformation Funding has enabled us to open the Winter Beds Project in St Albans for the fourth year in a row. We have been working tirelessly to make sure that this year we can offer people who would otherwise be rough sleeping a safe, self-contained, COVID-secure space to sleep away from the streets."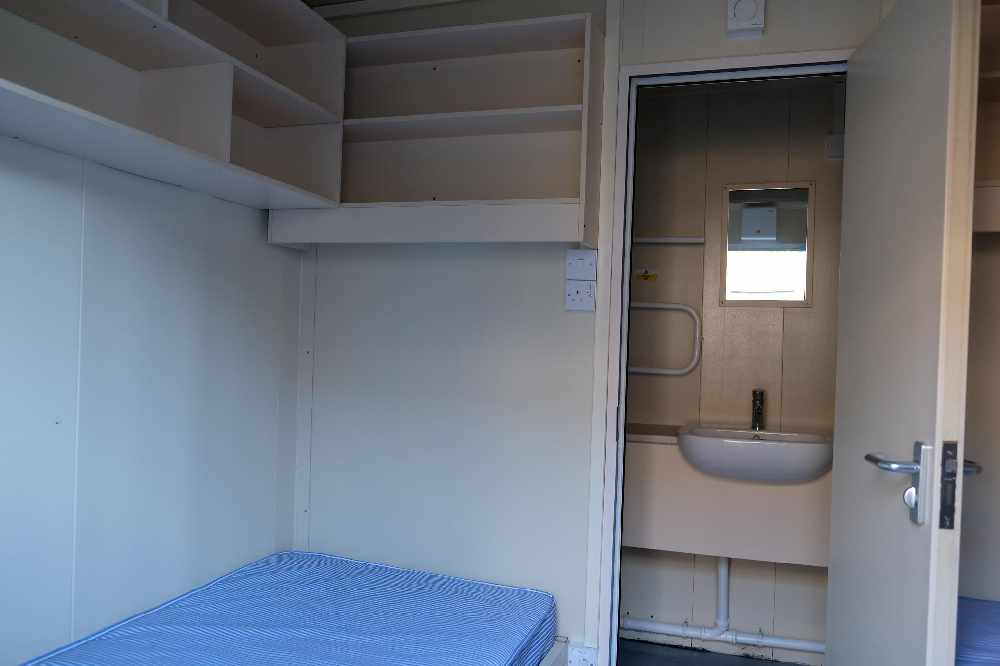 An image of the facilities inside the self-contained accommodation. Picture: Nic Madge.
The Winter Beds Project has also received help from a number of local charities, including The Harpenden and St Albans Hygiene Bank.
The organisation collects new and unused toiletries. These items are then donated to charity partners like Open Door, to facilitate their work and assist service users.
Lorna Harris and Katy McCarthy, Joint Co-ordinators, at The Hygiene Bank Harpenden and St Albans commented:
"Since our inception in 2019 we have worked with Open Door, Emmaus and the other homeless charities in St Albans and first supported the Winter Beds Project in early 2020.
This year we again wanted to give toiletries to this brilliant initiative and this time have made up special toiletry packs in nice washbags for each person so that the residents have something that is their own which they can use whilst they stay at the Project and which they can then take with them, should they decide to move on. We hope that the packs show the men and women who stay at the Project, that they are truly cared for and supported."
Street homelessness still remains an issue across the country. Last Autumn, the estimated number of people sleeping rough on a single night in England was 2,688.
51 of these individuals were in Hertfordshire, according to new figures released by the Ministry of Housing, Communities and Local Government. However, these statistics do not include people in hostels or night shelters.
Those that wish to access the pods, must refer themselves to the Open Door night shelter at 2.30pm before accessing the pods in the evening.
For more information on Open Door's work visit: https://opendoorstalbans.org
Further details about The Harpenden and St Albans Hygiene Bank are available from: www.thehygienebank.com