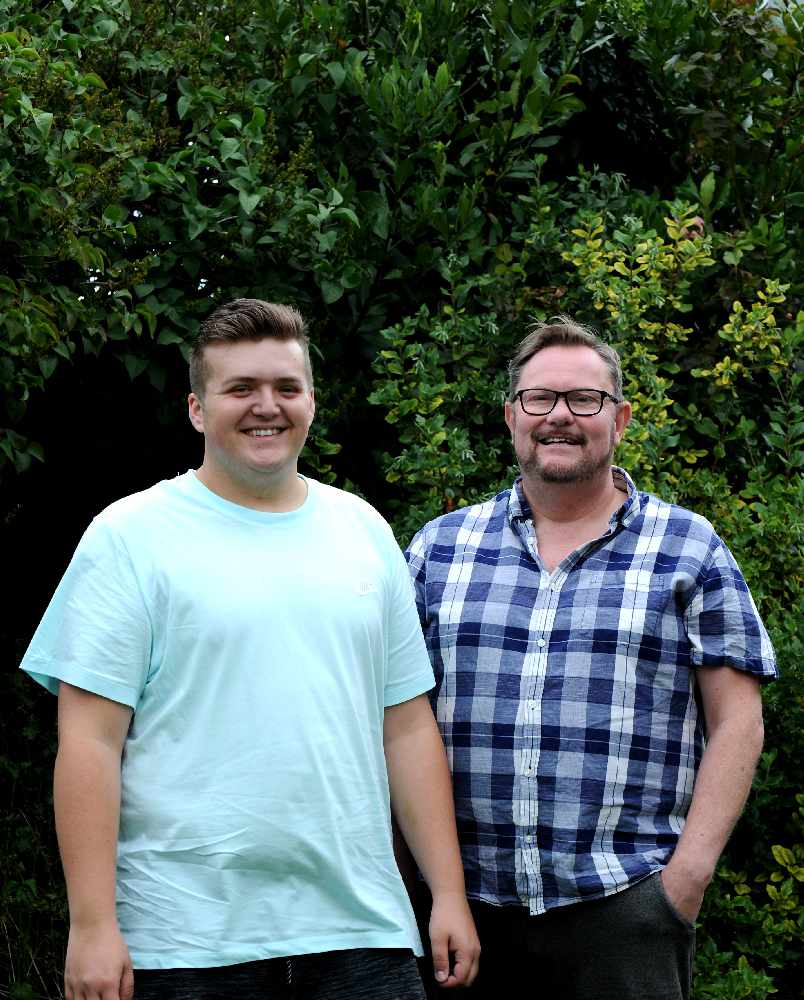 (L-R) Foster carers Jack and Andy. Picture: Hertfordshire County Council.
The LGBT+ community is being invited to learn more about fostering and adoption, as part of a national campaign.
Hertfordshire County Council (HCC) are supporting LGBT+ Adoption and Fostering Week (1st – 7th March) organised by the charity, New Family Social.
This annual campaign sees agencies from across the UK coming together, with the aim of encouraging LGBT+ people to explore both parenting routes.
This year's theme is Build Your Family in 2021, with each day highlighting the different steps involved within the fostering and adoption processes.
The need for more people to adopt and foster grows greater every year. In March 2020, the number of looked after children in England rose to 80,080. This was up by 2% on the previous year, according to Department for Education figures.
There are around 950 children and young people in care within Hertfordshire. 17 children are waiting with an adoption plan. Last year, the local authority received 55 requests for new foster placements each month.
Foster carers Jack and Andy from Hitchin have been with Hertfordshire County Council for a year and a half. They believe fostering "has changed their lives for the better".
Jack said:
"Fostering has completely changed our lives. Fostering is just amazing. You wake up each morning, and you have children there smiling at you, needing your love and care, so for us it's been the best thing we've ever done."
His partner Andy added:
"The good thing about fostering for a same sex couple is that natural progression from a relationship where you want to have a family. It's made us stronger as a couple because you have to deal with so many things."
Previous research by YouGov for Stonewall, has revealed that eight in ten (80%) lesbian, gay and bisexual people expect they will experience barriers when applying to be foster carers.
Jack went onto say that he along with partner Andy, "were really worried about misconceptions being a same sex couple". However, the couple received "nothing but support" from the council and had "not found any barriers to fostering".
Hertfordshire County Council welcomes applications from a diverse range of potential foster carers, whatever their faith, age or sexuality.
Councillor Teresa Heritage, Deputy Leader of Hertfordshire County Council and Cabinet Member for Children, Young People and Families, explained how the local authority are encouraging the "local LGBT+ community to come forward and speak" to them "about the options available".
She continued:
"We welcome applications from all backgrounds and communities to foster or adopt with us. As long as you can offer a loving and secure home for our children, we'd love to hear from you. We will then provide you with extensive training and support to help you on your journey."
To become a foster carer in Hertfordshire you must be over the age of 21, and have at least one spare room within your home. Additionally, there are different types of fostering arrangements and carers may choose the right option for them, along with their family.
For more information on fostering in Hertfordshire visit: www.hertfordshire.gov.uk/fostering
Further details on adoption are available from: www.hertfordshire.gov.uk/adoption
Alternatively, you can call Hertfordshire County Council's adoption and fostering recruitment teams on 0800 917 0925.