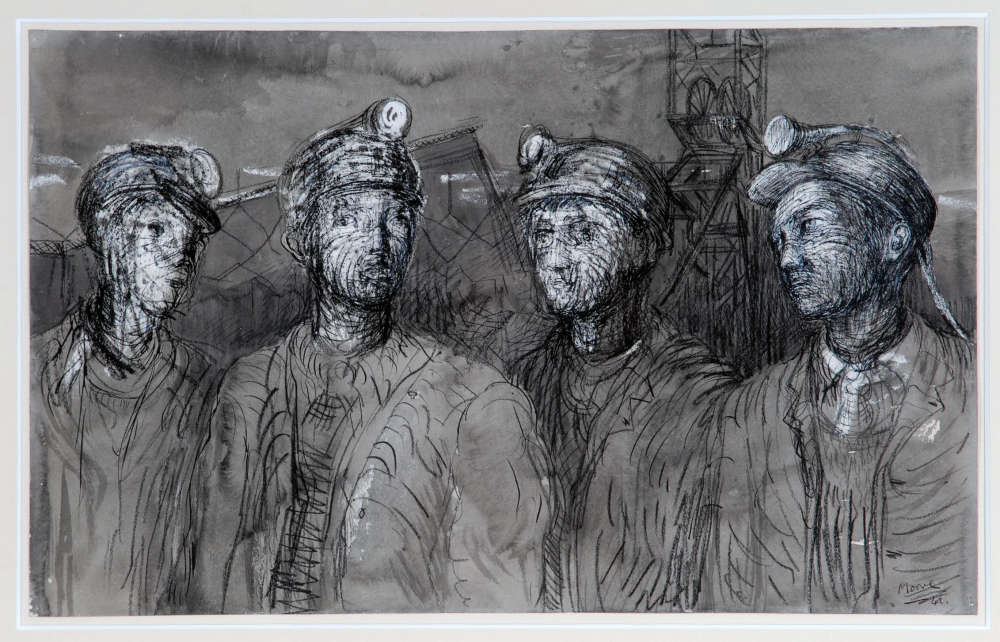 A new exhibition featuring the coal mining drawings of renowned artist Henry Moore is set to go on show at St Albans Museum + Gallery this December – 80 years after being completed for the War Artists' Advisory Committee (WAAC).
Curated by University of Hertfordshire Arts + Culture and displayed within the atmospheric Weston Gallery, this timely exhibition takes inspiration from the new book "Drawing in the Dark" by art historian, Chris Owen.
Visitors will be able to view over 100 drawings from Moore's extensive body of work as well as sculptures and other works-on-paper.
The exhibition aims to provide a new insight into the sculptor's life and creative process – as the largest collection of his coal mining sketches goes on display.
Born on 30 July 1898 in Castleford, Yorkshire, Henry Moore was one of the most influential British artists of the twentieth century.
Whilst famous for his semi-abstract monumental bronze sculptures, Moore was also an official war artist in WWII. It was during this time he created some of his most captivating sketches.
In 1942, Moore was commissioned by WAAC to draw a detailed series of coal mining scenes in Wheldale Colliery – where his father had been a miner.
The war artist spent one week in the mine sketching his observations, documenting the miners as they worked deep underground.
He created the remaining drawings from memory – all of which were completed within six months.
Moore's detailed and powerful images depict the strenuous work undertaken by nearly three to four million coal miners, as they made their contribution to Britain's war effort.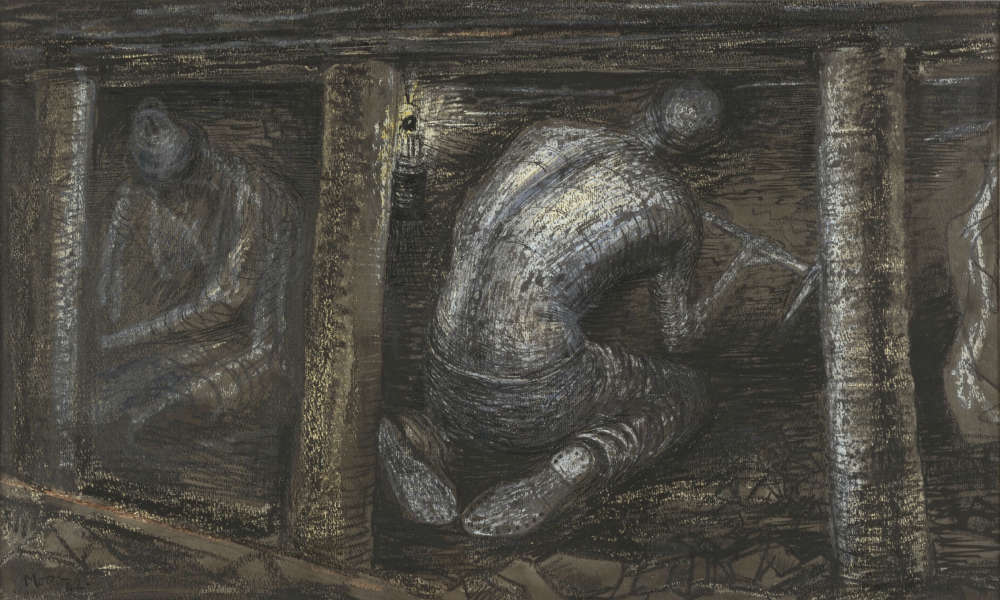 Henry Moore, At the Coal Face, 1942 (Credit: The Whitworth, The University of Manchester)
Annabel Lucas, Audience Development Manager at St Albans Museums, said: "It is thrilling to bring such a remarkable collection of drawings and sculptures by Henry Moore to St Albans.
"We are delighted to unite so many of the coal mining drawings to appreciate their intensity and poignancy, and to reflect on their significance within Moore's wider oeuvre.
"Through the pages and pages of development sketchbook drawings, the exhibition offers us new insight into the working practices of Britain's greatest modern artist and invites us to look afresh at Moore as a sculptor."
Sebastiano Barassi, Head of Henry Moore Collections & Programmes at Henry Moore Foundation, added: "The Henry Moore Foundation is delighted to support this comprehensive and long-overdue presentation of Henry Moore's coal mining drawings.
"These powerful images of 'Britain's Underground Army' at work express some of Moore's deepest creative concerns.
"As a subject, the coal mine allowed him to indulge his fascination with black and darkness while creating images with the subtlest colourist qualities.
"With their rare focus on the male body and the figure in action, the coal mining drawings represent one of the highest expressions of Moore's sympathetic gaze on humanity."
Henry Moore: Drawing in the Dark exhibition runs from 16 December 2022 to 16 April 2023 at St Albans Museum + Gallery.
Find out more at: www.stalbansmuseums.org.uk