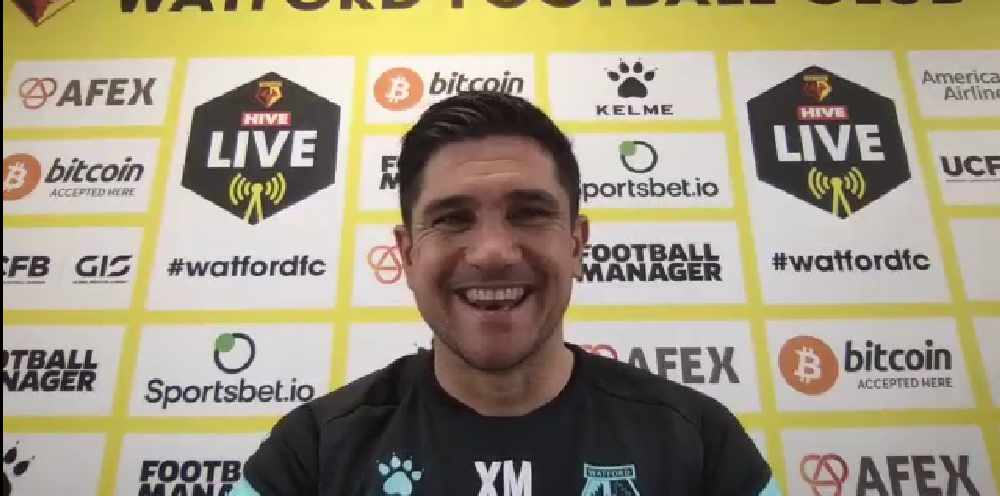 On Saturday Lunchtime Watford travel to St. Andrews for the second time this season hoping for a return to winning ways. Watford Head Coach Xisco Munoz was in his usual high spirits ahead of the game, but is eager to make positive changes from the dismal defeat to QPR on Monday night.
The injury news is now released via the Club website, and there are a lot of "maybes" going into the weekend. Isaac Success and Stipe Perica are back in full training, but from Xisco's comments, the former will have to wait before making a return. "He was injured for a long time but for us it is important for him to come back."
As for full-backs Adam Masina and Kiko Femenia, both of whom missed Monday's defeat to QPR, we may have to wait a little longer before knowing their fate. The article released the afternoon by the club implied that they would need late fitness tests, and Xisco reinforced that by saying "I think no. They have little problems and they can't play. But we will see for sure if they can or not but right now no."
As expected, much of the discussion was focused on the disappointing home loss at the start of the week, and Munoz's comments afterwards. Once again, the Spaniard took full responsibility for the result, and when prompted about his plan to change the system, he replied with a simple "we'll see" and his signature smile. He recognised a lack of efficiency in attack, when "shooting outside the area, in 1v1's, of course, we are working, we want to stay in the top and we want to change these things." He also acknowledged that Will Hughes is more suited to playing in the middle, and has "more potential" in that position. "He can give more for the team in the middle. Sometimes you need him on one side or the other, but I know he can give more in the middle."
Xisco faced a disappointed home dressing room for the first time as Watford Head Coach on Monday. VIBE 107.6 asked the Head Coach about dealing with negativity, and how he approaches his players following a defeat. "I am a positive man, and we are always going in one direction. After a game, I only think of one thing. What I can change, what I can do better for the team, how I can prepare better for next week, this is my objective. We need to work hard."
"Okay, in the days after we work and we look through the individual videos, what were the problems, what are the solutions, but this happens. I won't forget about this (the defeat), we have more opportunities and I think we learn."
Listen to Vibe 107.6 FM for regular Watford FC updates, and for the reaction to the weekend's sport with Elliot on Monday's Breakfast Show with Jez.
vibe1076.co.uk/radioplayer