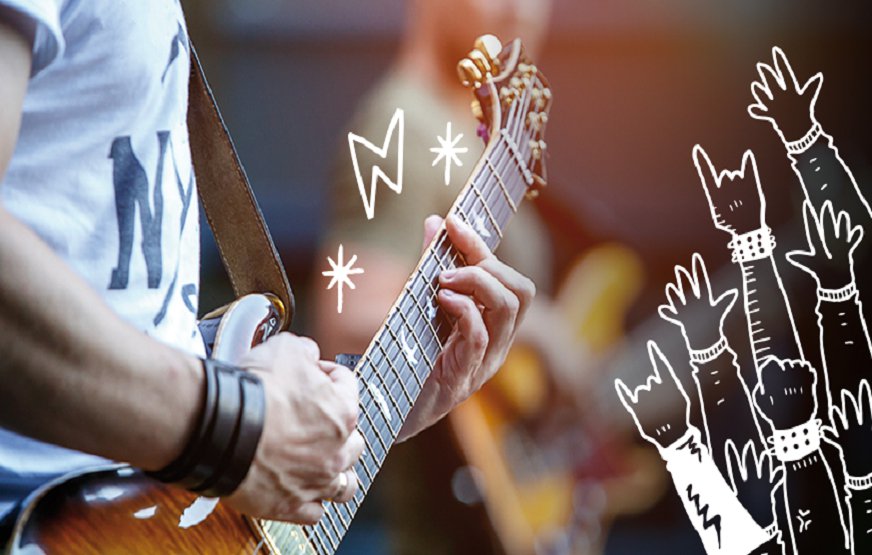 Get ready to start September with a bang thanks to some great FREE music from Georgia & the Vintage Youth, Ben Brown and Lydia Maddix at the intu Watford Atrium!
Vibe 107.6 FM will be bringing you another fantastic Summer Sounds line up on September 1st! Our Presenter Laura Alexandra will be compering, whilst Breakfast Show Presenter, Caroline Hesford will be DJ'ing. Featured artists on the day will be the very talented Georgia & the Vintage Youth, Ben Brown, and Lydia Maddix.
So come on down to the intu Watford Atrium on Sunday 1st September for more amazing FREE live music from 12noon until 4.30pm!
Georgia and the Vintage Youth - Georgia is a singer/songwriter from Essex who performs with her band "The Vintage Youth" and were the featured band at the Cassiobury Fireworks in 2018! They have released three EP's, which have all had airplay on BBC 2, BBC Introducing and local BBC Radio, including Essex, Cambridgeshire and Kent, and of course local stations like Vibe 107.6. Growing up on soul, Motown and reggae has influenced Georgia's writing, making her songs feel like something brand new but familiar at the same time.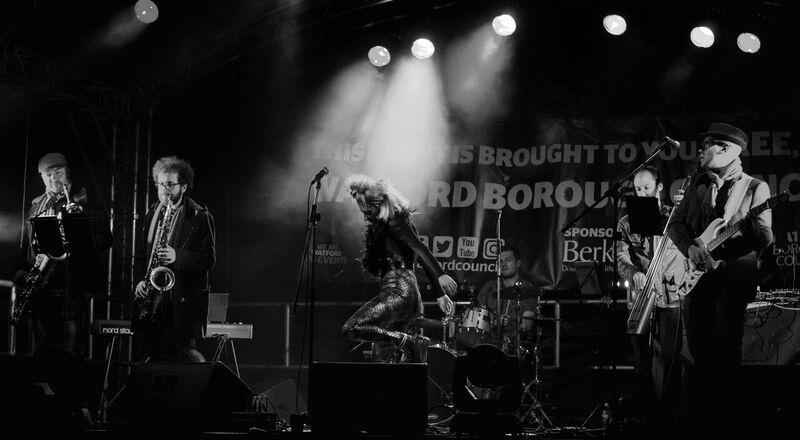 Georgia & the Vintage Youth (Photo courtesy of Angela Crandon)
They've been lucky enough to work with some special names, like Dave Swift (Jools Holland R&B Orchestra), Neville Staple (The Specials). And that's just the beginning. their latest EP 'Go Funk Yourself' was produced but Mo Pleasure (Earth, Wind &Fire) and features Jo Waugh on saxophone (The 1975). Their live shows are always one to remember and they have spent the summer playing gigs and festivals, including Weyfestival and Hard Rock Hotel London.
Georgia and the Vintage Youth have taken their music to some great venues including the Royal Albert Hall, and you can catch them at intu Watford Atrium on September 1st!
Ben Brown fuses soul, R&B and electronic elements to create an exciting and innovative sound. His ability to feature catchy hooks and guitar licks makes his music positively addictive. Record of the Day described Ben's style as "breezy and easy-going with cleverly crafted lyrics".
His YouTube channel shows off his passion for music, with the official videos for 'Walked Away', 'No Words' and 'Not a Game' close to 3 thousands views. Ben is known for his upbeat live performances, designed to get audiences moving. He creates live beats and tracks on stage using a loop pedal, guitar and sample pads to craft a rich sound, unique to Ben's aesthetic.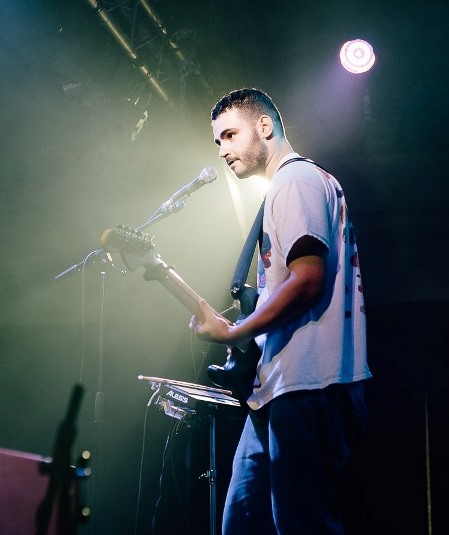 Ben Brown
After his first 3 singles all entered the top 15 in the iTunes singer-songwriter charts, Ben gained traction in the UK scene in Summer 2018 playing at Sundown Festival and opening the main stage at Mutiny Festival. Ben's Summer 2019 was kicked off at South Central Festival, with a second consecutive appearance at Sundown due at the end of August and of course Summer Sounds on September 1st.
Lydia Maddix is a singer-songwriter and guitarist from London/Bedfordshire and has been hailed as 'original' by BBC Radio 1. Her debut EP '93 looks at being a 20-something trying to find a place and figure themselves out in a world of dating and personal dreams. There's a nostalgic feel but mixed with today's revival synth/electro sound the sounds are fun and energetic.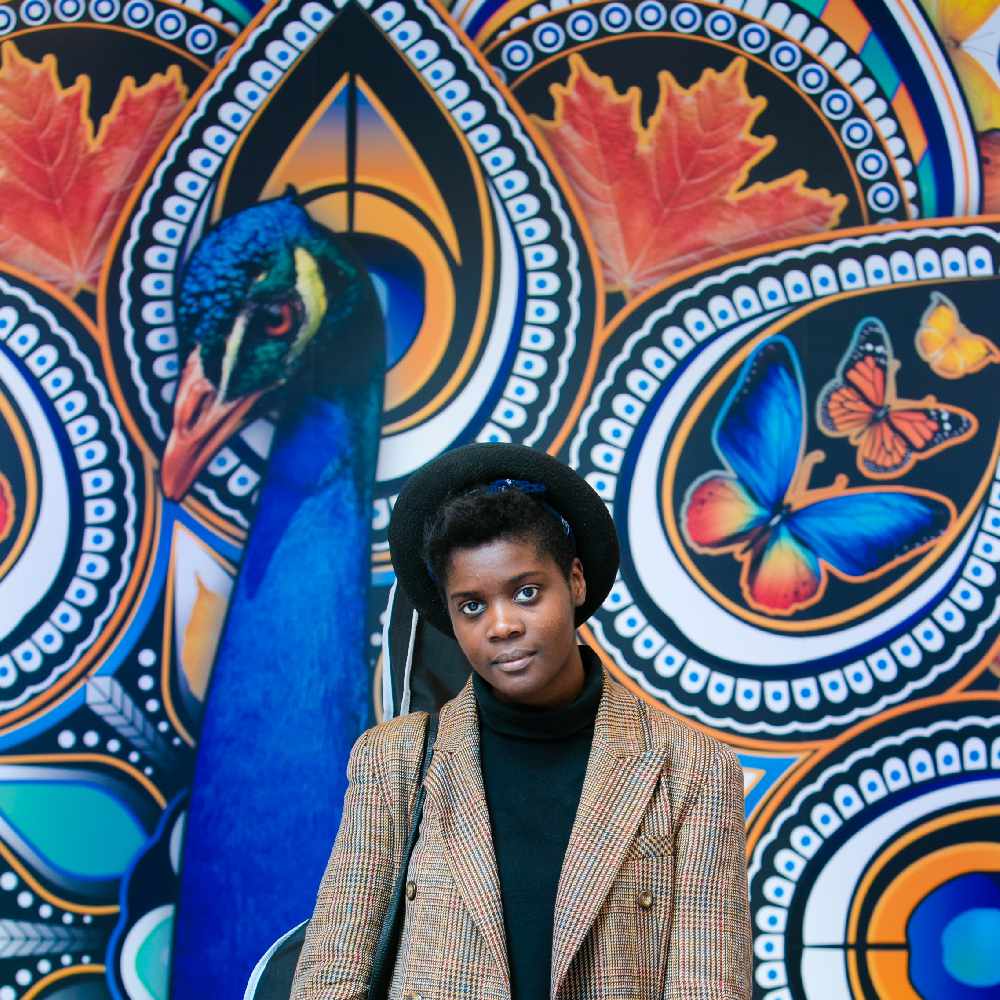 Lydia Maddix (Photo courtesy of Sue Lacy Photography)
'93 has been backed by BBC Music Introducing, who feature her as their Valentines week artist. With BBC3 Radio presenter Edward Adoo championing her single 'Too Cliche', adding 'look out for Lydia Maddix, she's doing great things embracing pop music in a magical and dynamic way'.
In March 2019 Lydia performed on BBC Music Introducing stage for Beds, Herts and Bucks where she announced her first festival slot, lined up for summer 2019. Her '93 Tour kicked off in April and she has been touring the UK, writing new music as she goes of course.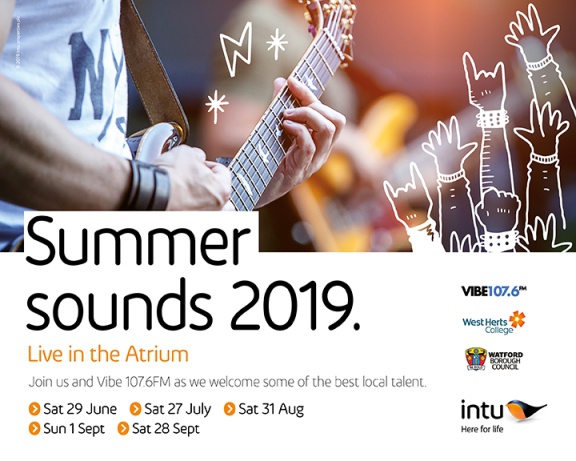 With all this great talent, make sure you head to the Atrium, near Hugo Boss, on Sunday 1st September from 12noon till 4.30pm. After this event, we will be hosting one more Summer Sounds this year on Saturday 28th September, so make sure you enjoy a FREE afternoon of live music with Vibe 107.6 FM while you can!
And don't forget to listen to Raw Vibes every Sunday night from 7pm until 9pm - the show is jam packed with music written, produced and performed by you! Presented by Flavie Belanco, the show celebrates the unsigned music scene in Hertfordshire, Buckinghamshire, Bedfordshire and North London with live sessions, interviews, gig listings and more. Rak-Su, Jack Garratt, and The Hunna have all previously featured on the show so you could hear some stars of the future!