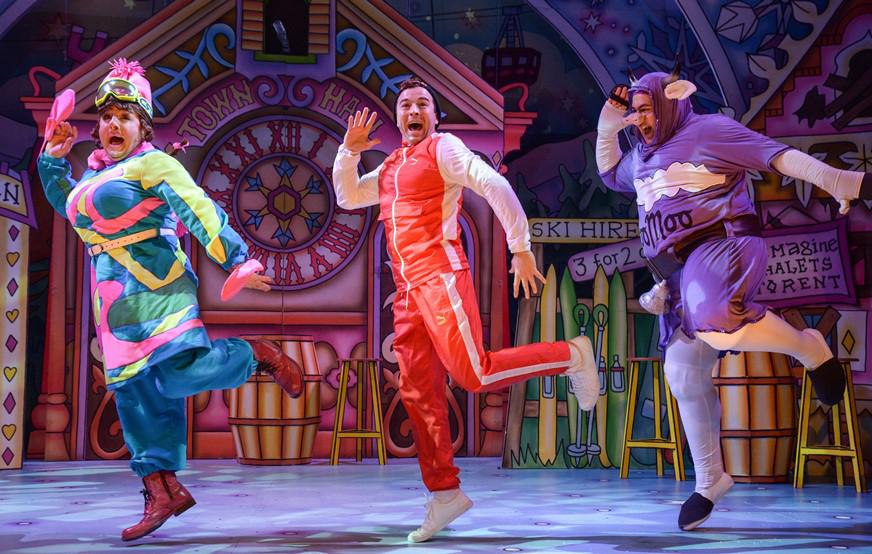 Terence Frisch, Oliver Longstaff, Marc Zyat (c) Photography Robert Day
The most magical event of the year is back, full of all the ingredients you've come to love about the Watford Palace Theatre Pantomime!
2018 brings another lavish spectacle with live musicians on stage, stunning sets and costumes, song, dance and slapstick, performed straight from the heart by a talented company of new faces and Palace favourites. This year join Jack, Dame Trott and their traditional pantomime cow on the most giant adventure of all! The ultimate seasonal treat for you, your family and friends, created especially for you in Watford by our devoted team. Christmas wouldn't be the same without it, especially since Watford Palace Theatre has been the home of Pantomime in Watford since 1908!
Jack and the Beanstalk is directed by James Williams and stars Miiya Alexandra (Liesel), Charlotte Clitherow (Fairy Fullobeans/Giant), Terence Frisch (Dame Trott), Oliver Longstaff (Jack Trott), Jill McAusland (Nightshade), Walter van Dyk (Herr Brush) and Marc Zayat (MooMoo). Running now until Saturday 5th January, Terence Frisch the Pantomime Dame returns to the Palace for his eighth panto, whilst Jill McAusland (playing the pantomime villain) returns for her seventh panto this year!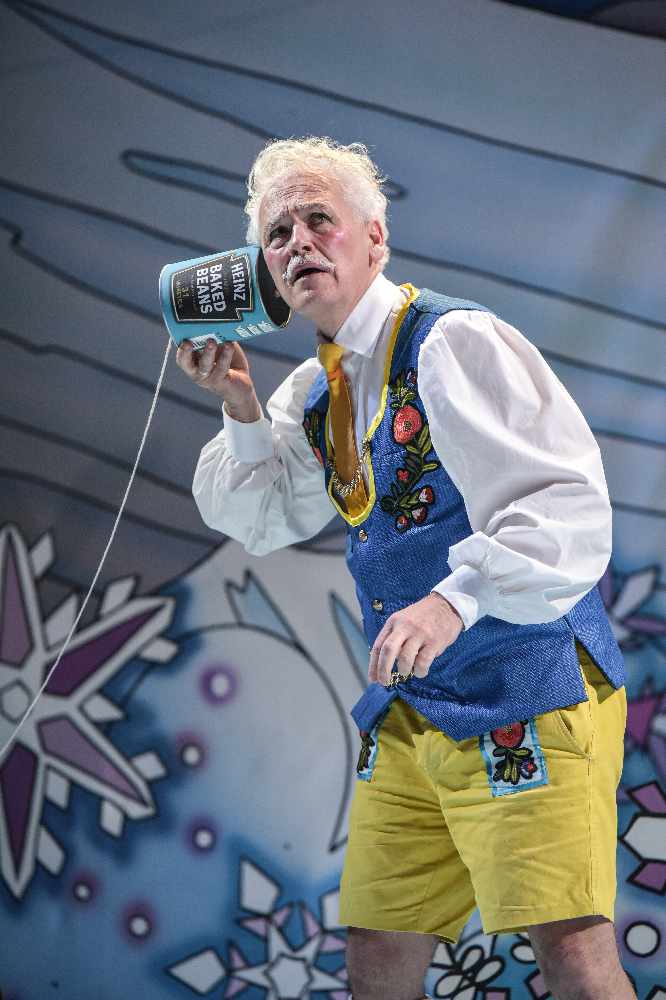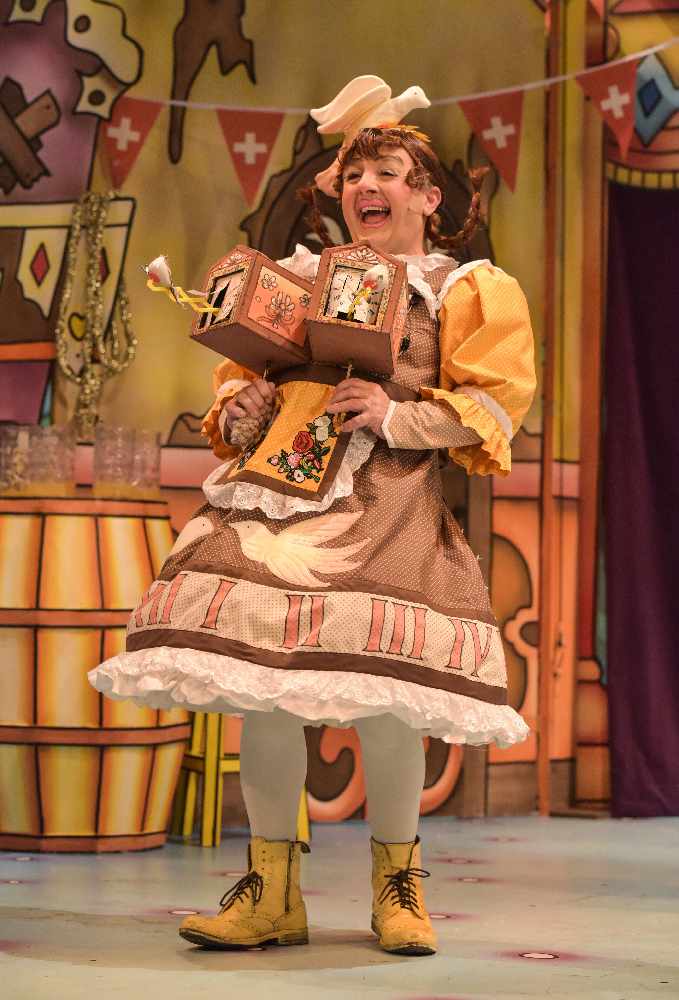 Walter van Dyk (c) Photography Robert Day Terence Frisch (c) Photography Robert Day
Watford Palace Theatre aims to inspire and entertain through inventive, ambitious and inclusive drama, new plays, musicals, dance and family shows; free outdoor festivals; diverse stand-up; and a much-loved traditional pantomime. It aims to reflect its diverse communities, and fully represent women, both onstage and behind the scenes celebrating and developing creativity and skill in the community and its young people. The theatres locally produced shows and home-grown talent have toured nationally and internationally, been seen on BBC iPlayer, won awards and transferred to the West End. Watford Palace Theatre - inspiration on your doorstep.
So make sure you join Jack, Dame Dotty Trott and their beloved cow Moomoo on the most giant adventure of all! You can book tickets online or by contacting the Box Office on 01923 225671.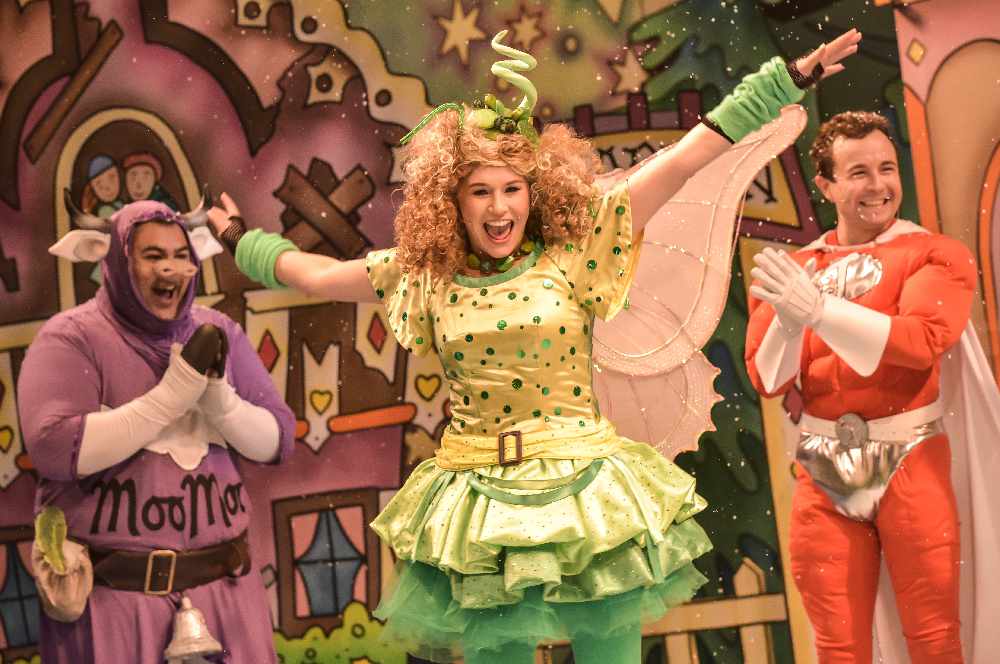 Marc Zyat, Charlotte Clitherow, Oliver Longstaff (c) Photography Robert Day
(Source: Watford Palace Theatre)