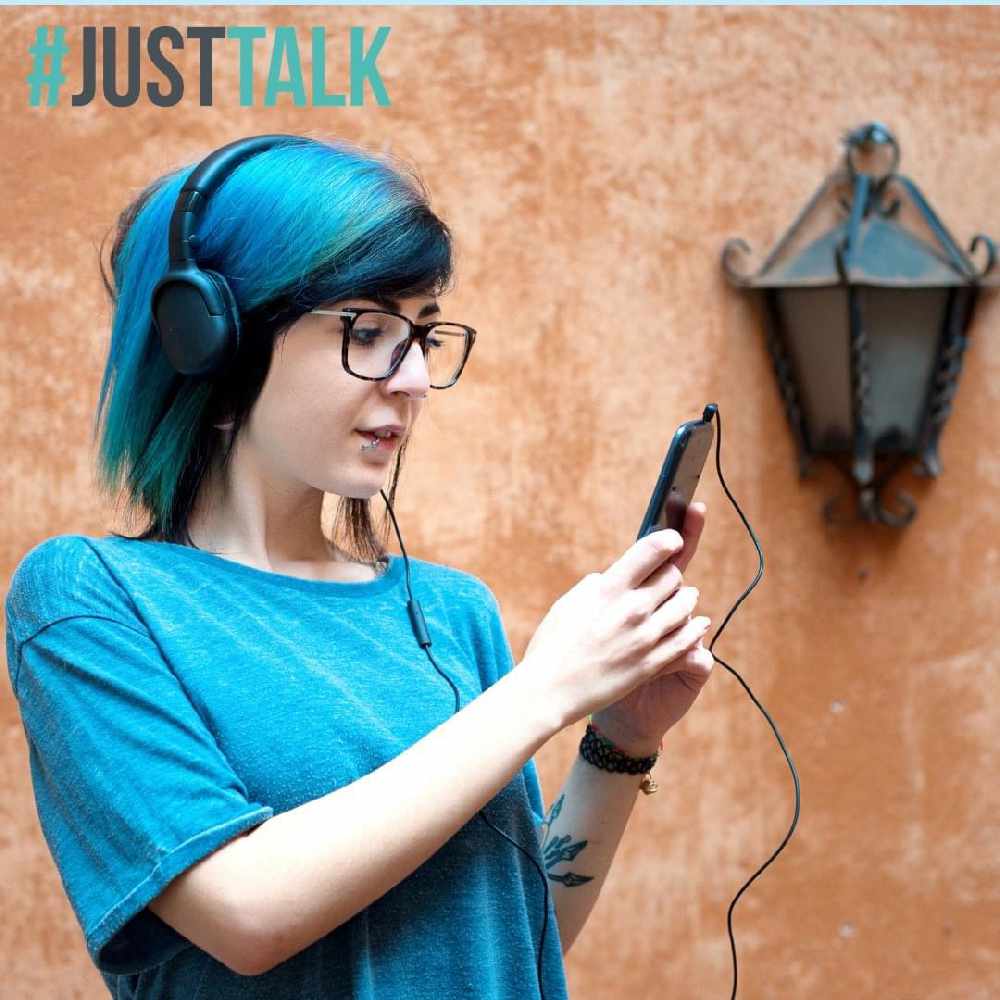 Picture: Hertfordshire County Council.
Hertfordshire County Council (HCC) has launched the 2020 multi-agency Just Talk campaign. The week-long initiative aims to promote 'positive mental health and wellbeing' amongst children and young people. HCC feel it is now 'more important than ever' to ensure the county's youth 'are supported,' following 'such a challenging year.' They add that coronavirus 'has undoubtedly increased feelings of anxiety and uncertainty for many of us.'
Now in its fourth year, the Just Talk Week will run completely online for the first time enabling young people to access 'practical tools and advice,' from 'wherever they are.' The week features various webinars from local agencies on topics such as: Anxiety and developing resilience (aimed at parents and carers), or Emotional wellbeing and coping strategies (for young people). In addition, there will be social media takeovers by partner organisations, and also from young people. Finally, a new e-learning programme will be launched, which is based upon the Five Ways to Wellbeing.
HCC's Cabinet Member for Public Health and Prevention, Councillor Tim Hutchings, said:
"After a such a difficult year, it is more important than ever that Hertfordshire's young people equip themselves with tools for resilience and good mental health – and know how to access help should they need it. By encouraging children and young people to open up about how they feel and take small steps to engage with the 'Five Ways to Wellbeing', they are learning new strategies to look after their mental health now and in later life. I would urge everyone to visit the website to see what resources are available to help."
Just Talk is an inter-agency initiative, 'steered by' the younger generation. In 2017, professionals from different organisations united 'to discuss' how 'current mental health services, projects and campaigns,' better met 'the needs of girls than boys.' In light of this an 'extensive research and consultation' process followed, involving teenage boys from across Hertfordshire. This resulted in the formation of the Just Talk campaign, which is managed by HCC's Public Health team.
In affiliation with their partners, the Just Talk website offers children, young people, parents, schools or professionals' access to free resources. Furthermore, there is an opportunity for young people to become Just Talk Ambassadors. The role involves helping to 'change the way' peers, parents or other professionals 'think about mental health,' and challenging 'the stigma' associated with 'asking for help.' The Ambassadors' this year also received training on how to 'share' the Five Ways to Wellbeing principles.
The Just Talk Week 2020 campaign runs from 16th November – 22nd November. To find out more visit www.justtalkherts.org