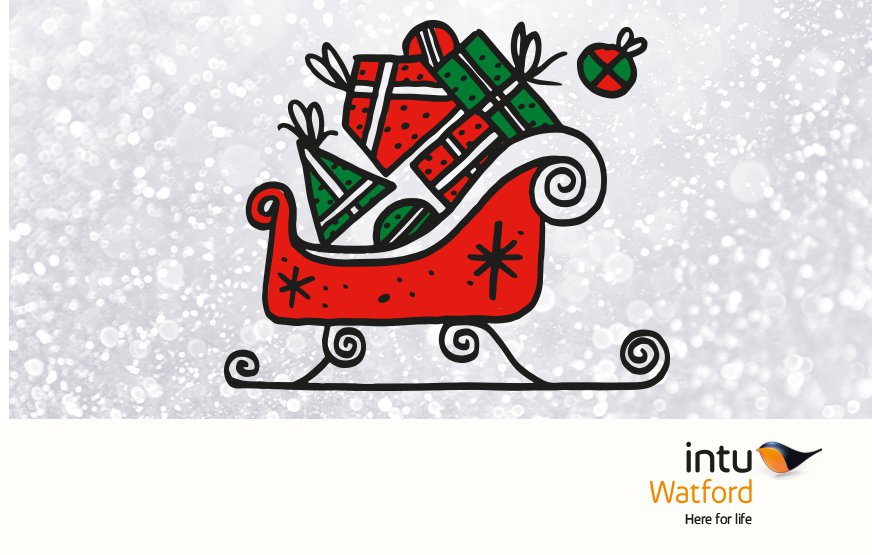 The countdown to the big day has begun and the feeling of Christmas is all around at intu Watford!
Filled with thousands of twinkling lights, the sounds and smells of festivities and with more places to shop, eat and entertain, intu Watford is set for its biggest Christmas ever! With so much going on around the centre, there will be something for everyone!
The stunning grotto is open from Friday 22nd November and Father Christmas is ready to meet you! The big guy will be wrapped up cosy and warm in his Nordic Winter Wonderland log cabin, along with his helpful elves located in the Gallery above Next.
To find him, just follow the Ho, Ho Hos! Families are invited to visit everyone's favourite jolly gent in his grotto where they can take have a photo with the man himself and receive an early Christmas gift.
Entry to the Grotto is £4 per child (plus £1.50 booking fee), adults do not have to pay to enter. There will be minimal walk-up slots in centre, so we advise you book online in advance to ensure you get your preferred time slot. Book online here!
The Magical Colour-Changing Tree
The incredible, interactive, colour-changing, LED Christmas tree is lighting up the mall outside Next, where it will help raise money for Home-Start Watford. Every time someone donates, they'll be able to choose which colour the tree should change to, while supporting local families in need.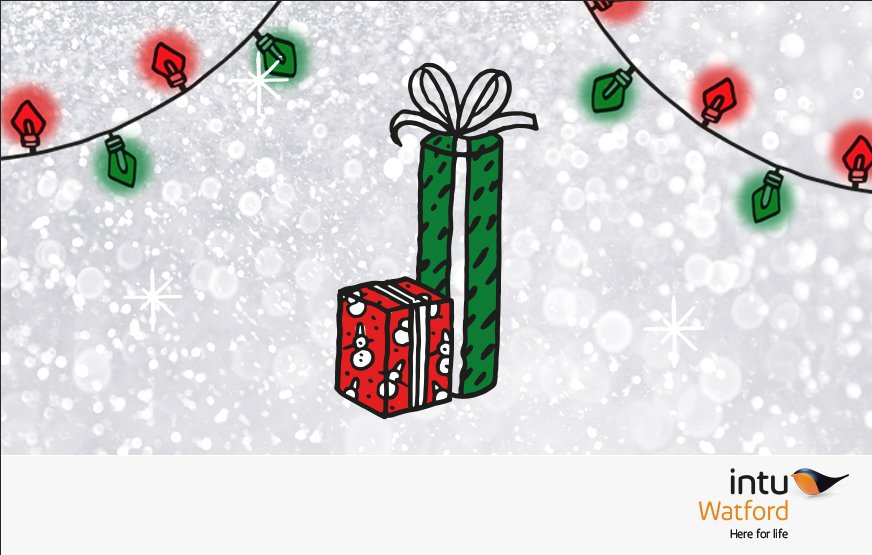 Give a Gift returns and this year intu Watford is helping the elderly community at Christmas. Shoppers can pop a gift into the giving box at intu Watford on the Upper Mall outside Goldsmiths by 10th December, ready for it to be passed on to a local elderly person.
intu Watford is working with the Watford & Three Rivers Trust and its 'Getting Together' charity, which supports local social, health and wellbeing groups and activities across Watford & Three Rivers. It brings people together to help keep fit, stay active and, most importantly, make sure they don't spend Christmas alone.
The gifts collected will be distributed to elderly guests at Christmas parties put on by the charity. Members of the intu Watford team are also hoping to go along and help on the days.
Gifts that elderly people might appreciate include hand creams, cosy socks or gloves, hand warmers, slippers, pamper sets, chocolates, puzzle books or a diary.
If you're all thumbs and toes, don't worry, the charity gift wrap team is back from Sunday 1st December – armed with tape and reems of paper to make your gifts look beautiful. To see list of charities each day go online to intu Watford Gift Wrap.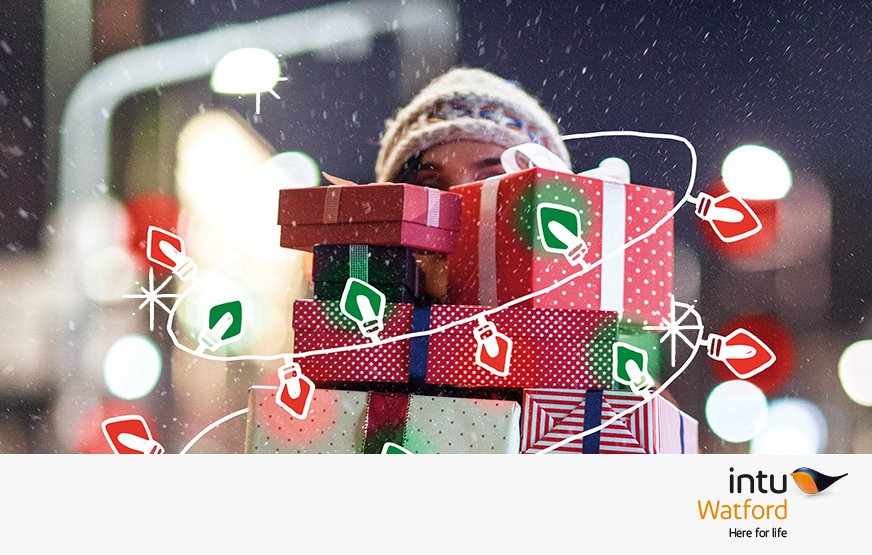 From Monday 9th December, intu Watford's extended late-night opening hours will kick in, giving you more time to get your Christmas shopping sorted. Shop to your heart's content from 9am-8pm every day except Sundays – and don't forget parking is £2 after 5pm.
For everything you could possibly want this Christmas, the intu Watford Gift Card gives your loved ones the gift of all sorts of possibilities – especially for those slightly-awkward-to-buy-for ones.
Don't forget Black Friday on 29th November!
With everything intu Watford has to offer this festive season, you'll have Christmas sorted!