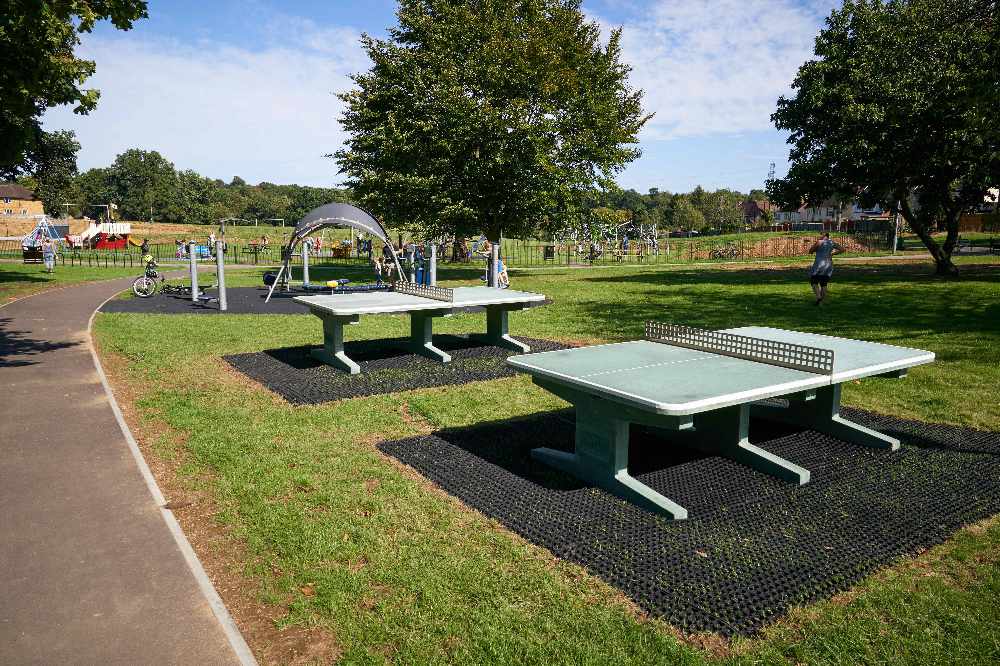 The Park has undergone a series of biodiversity and recreation improvements
Parks and recreation facilities provide many opportunities for physical activity and can help people lead active lifestyles and this is especially true when parks have features such as trails, playgrounds and sports facilities.
The council has therefore upgraded the children's play area with great new equipment for children to explore (including accessible equipment), built a new skate park for people to test out their wheel skills, installed table tennis tables and improved walkways and entrances for connectivity which are now all open and free to use.
To improve the biodiversity of the park, more trees have been planted to add to Watford's tree canopy (currently 18.2%, which is higher than the national average of 16%) and new wildflower meadows will be sown in the autumn. As well as making the park even more beautiful, these initiatives will support biodiversity, and improve the soil, climate and the environment for decades to come.
Local residents and park visitors were influential in the improvements, as hundreds of people shared their vision for the park at Garston Park Fun Day whilst enjoying live music, crafts and games.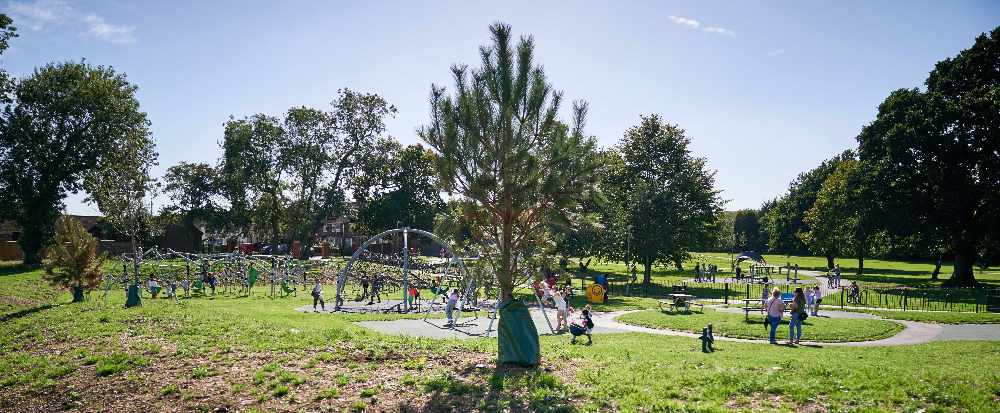 Elected Mayor of Watford, Peter Taylor said:
"I am delighted with the improvements at Garston Park, an important manifesto commitment of mine. The local councillors in Meriden worked really hard to make this a reality and it is fantastic that more people will be able to enjoy these modern, accessible new facilities. This is part of our ongoing commitment to keep improving parks and green spaces in Watford for children and adults alike to enjoy."
Cllr Tim Williams, Portfolio Holder for Parks and Sustainability said:
"The investment in Garston Park will ensure there will be plenty of opportunities to get active, have fun and enjoy being outdoors. We work hard to make sure we have fantastic parks and green spaces and that work will continue. From the skate park and upgraded play area with disability friendly equipment to the new paths to help you get around the park, there truly is something for everyone!"
Twelve of Watford's parks and greenspaces have been awarded Green Flag status, an award given to the best parks in the country. You can find out more about Watford's open spaces at watford.gov.uk/parks.