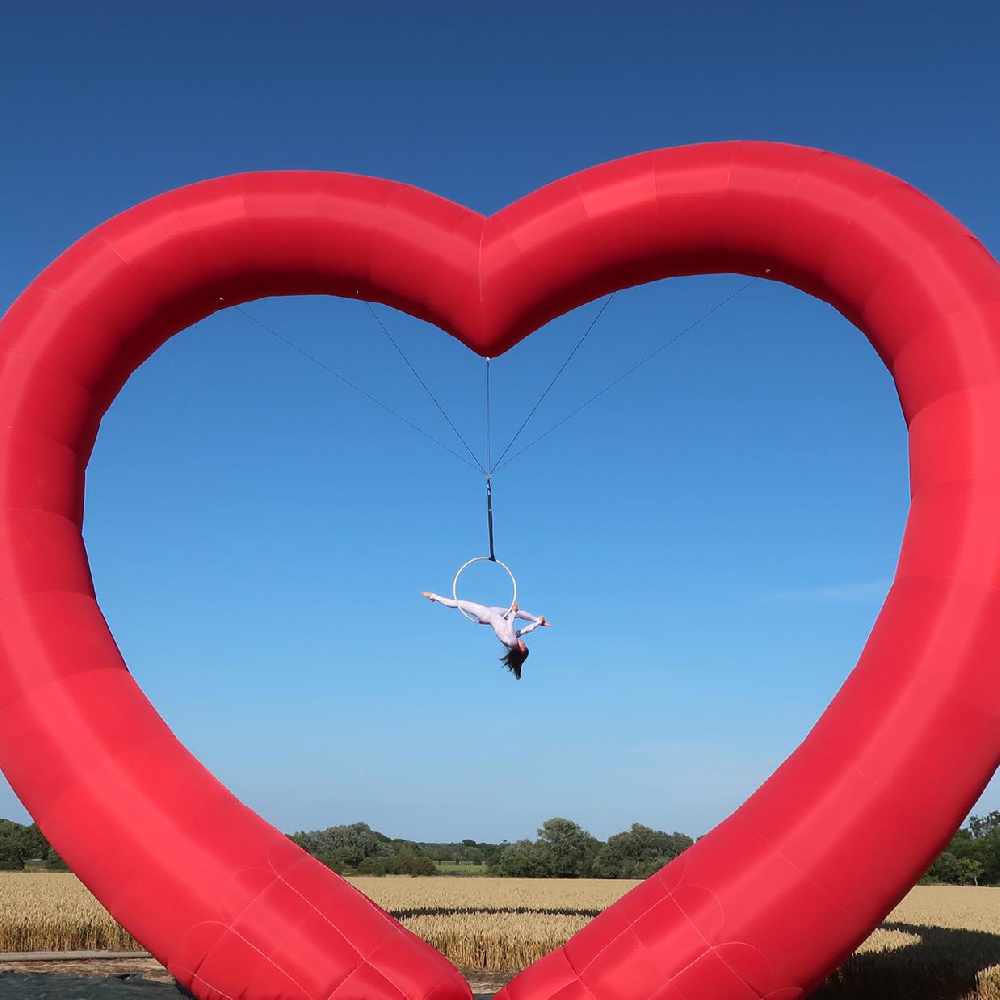 Love Art. Credit: Watford Palace Theatre.
A popular festival is coming back to Watford this July.
Imagine Watford (3 - 18 July) will once again host a series of free events featuring art, dance and comedy performances the whole family can enjoy.
The outdoor celebration is set to take place over three weekends in Watford Fields, King George V Park, The Parade and Garston Park.
Watford Palace Theatre and Watford Borough Council have reimagined this year's festival to make sure it is Covid safe.
There will be opportunities to create instruments using recycled materials, and faces from clay.
Families can also hear live music, meet an innocent clown on the run and watch an aerialist perform in a beating heart.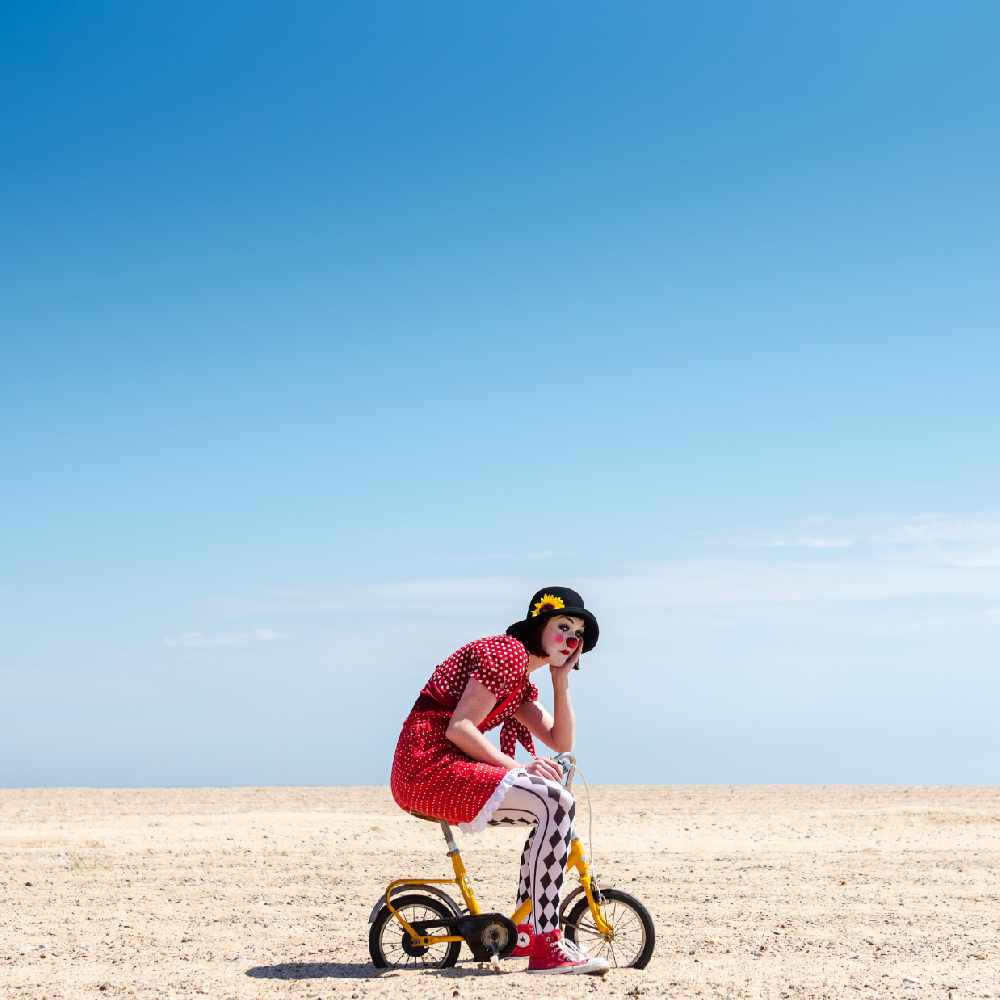 Clown About Town – one of the shows at this year's Imagine Watford festival. Credit: Watford Palace Theatre.
Artistic Director of Watford Palace Theatre, Brigid Larmour, said:
"We're delighted to be back this year with Imagine Watford, and can't wait to entertain the town with our programme of fun, fantastic and totally free outdoor shows.
"Imagine Watford brings world-class acts to Watford, and is also a showcase for the ways that Watford Palace Theatre supports local creatives and freelancers in making new shows.
"We've taken the opportunity to do something a little different this very unusual year, with mini pop-up festivals around the town, across three weekends – there truly will be something for everyone to enjoy!
"As always, Imagine Watford is an ambitious event which couldn't take place without our funders and supporters, and we'd like to thank Arts Council England, Watford Borough Council and Helen and Frank Neale for helping to make this free festival a success."
Elected Mayor of Watford, Peter Taylor, added:
"It's great to have Imagine Watford back this year for its 10th anniversary.
"After it being cancelled last year, I know there were many disappointed people in the town who will welcome it back with open arms.
"Imagine Watford is a fantastic collaboration involving Watford Council and many partners, supporting our local arts and culture.
"I am looking forward to welcoming people back into the town centre and can't wait for people to experience the exciting things that are planned this year."
Watford Palace Theatre has brought entertainment to the town since 1908.
The theatre reflects Watford's diverse communities, and supports women working on stage or behind the scenes.
It also celebrates and develops the creative skills of young people.
Many of the theatre's locally produced shows have been viewed on BBC iPlayer and toured internationally.
Recent productions include Talking Heads, Gaslight and Glass Menagerie.
Imagine Watford runs on the following dates:
3 July, 10-11 July and 17-18 July.
All events are free - however some will be ticketed in order to meet Covid guidelines.
A full schedule of events can be found here.
For further details on the festival visit:
www.imaginewatford.co.uk