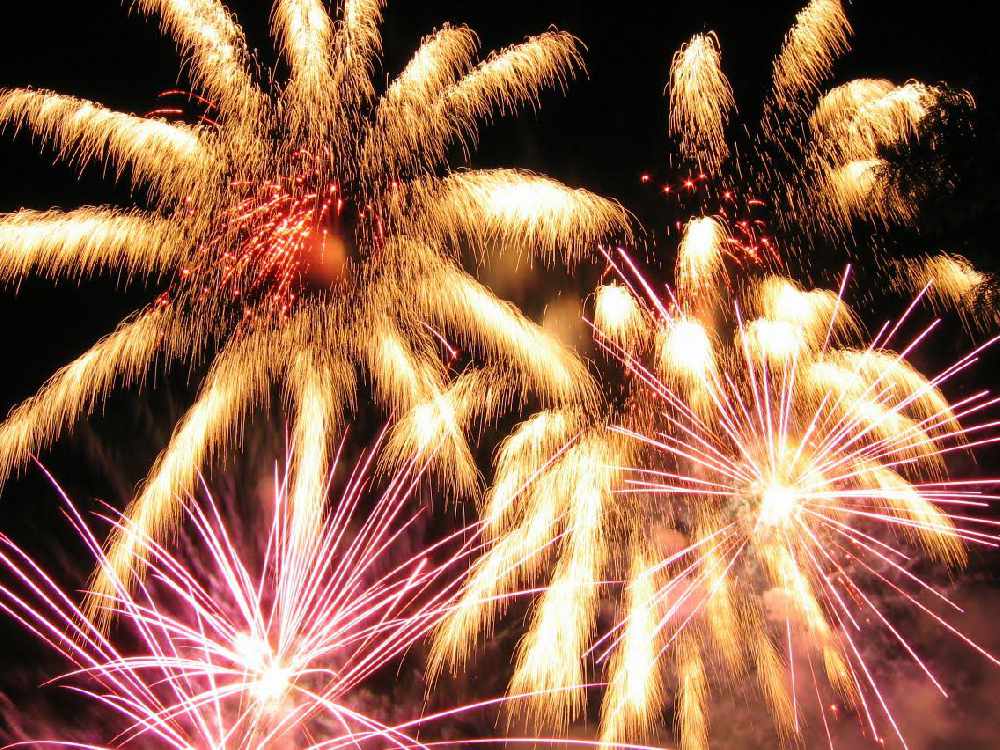 Picture: Watford Borough Council
Over the course of the next few days families across South-West Hertfordshire will mark Bonfire Night. However, this year's Guy Fawkes celebrations are set to be different, as England enters its second lockdown due to coronavirus. Hertfordshire's Fire and Rescue Service (HFRS) has warned many residents will purchase fireworks to set off at home, given public displays have been cancelled. Furthermore, HFRS is envisaging it may need 'to attend' to 'more incidents' than in previous years.
Councillor Terry Hone, Cabinet Member for Community Safety at Hertfordshire County Council (HCC), said:
"We've worked hard in recent years to encourage people to attend public firework displays instead of setting off their own fireworks at home, but the pandemic has led to the cancellation of many of the county's annual professional displays.
When a home firework display goes wrong, the consequences can be very serious. Not only can fireworks set fire to sheds, fences, and foliage, they can cause serious injuries. Fireworks can also harm wildlife and can be a nuisance to neighbours, especially those with young families, those with pets, or older and vulnerable people."
In an interview this week on Vibe 107.6 Crew Commander at Watford Fire Station, David Chatfield, said the Fire Service were 'anticipating more people having their home displays' in light of the 'Covid restrictions.' Moreover, he added that 'if done safely' this is 'perfectly fine.' Yet it is important people 'follow the guidance set out,' and Mr Chatfield advises that a fireworks code can be 'easily' accessed online.
Crew Commander Chatfield said the Fire Service wants to relay a 'few safety messages' for people hoping to hold their own displays, whereby the aim is to 'keep everybody safe at home.' He then explained the typical call outs firefighters respond to on Bonfire Night:
"We get people who maybe don't consider the area where they're lighting their fireworks, making sure they've got enough space. We recommend a sort of 5 to 8 metre clearance, around where you're setting the fireworks off. Obviously making sure, that it's not near any foliage or any sheds…anything else… that could potentially catch fire. They're the kind of things we look firstly at.
When people have bonfires, it's making sure they're not using any accelerants, any flammable liquids… You get your burn injuries from inappropriate use of sparklers. There is sort of a whole array of issues we can come across, but its normally the straight fireworks. If they're not being set up properly or you are using them in the wrong kind of space, that's where we can have issues."
The Crew Commander went on to offer safety instructions regarding the use of sparklers. He stated they can 'stay hot for a very long time, and that 'some people' do not 'realise' this. Mr Chatfield stressed it was vital for individuals to dispose of sparklers correctly. For example, he suggested putting them into 'a fireproof container or bucket with sand' once they are finished. In addition, it is important to make sure there is 'plenty of space around' each person holding sparklers and that 'you are not waving them close' to anyone, where clothing could catch alight.
Crew Commander Chatfield highlighted the importance of buying domestic fireworks only from 'a reputable retailer,' and to ensure 'they are CE approved':
"Any box of fireworks you buy, they'll come and have a package on them saying that they're CE approved, which means that they've been tested. They're suitable for domestic purpose. There are different grades of fireworks. There's obviously professional grade and domestic grade…You should only be using domestic grade fireworks if using them in your back garden."
Finally, he clarified on why it is advisable for the public to only use domestic fireworks:
"The amount of gun powder or flammable material that's in them will be a lot smaller, so it will be more suitable for your domestic setting. Obviously with the amount of space you've got the professional displays are normally in nice big open areas, where there's lots of space and they can set these off in a controlled manner and they give the wow factor."
Under the new lockdown rules it will not be possible to invite anyone from outside your household or social bubble, to view a display indoors or within a private garden. Coupled with Crew Commander Chatfield's, advice HFRS also set out the following guidance:
Buying fireworks:
Only buy fireworks which are CE marked.

Avoid purchasing fireworks on social media, and be careful if buying them online. Fireworks could be faulty and may pose a danger to you or family members.

You should purchase fireworks from reputable retailers who hold a licence. They can offer guidance on the fireworks which best suit your requirements.

Fireworks should be kept in a closed box.
Planning a display:
Ensure you have enough space to hold a display safely. There needs to be plenty of room in order for you to stand well back once the fireworks are lit. People should consider if their garden is suitable.

Plan displays to make sure they are safe, enjoyable, and finish before 11pm.

You may want to consider letting children watch the display from indoors.

Pets should be kept indoors.

Read instructions carefully before you light any fireworks.
Lighting fireworks and sparklers:
Fireworks should be lit at arm's length using a taper.

You should stand well back once the firework is lit, and never go back to a lit firework.

Never throw or put fireworks in your pocket.

Sparklers should be lit one at a time and wear gloves.

Sparklers must not be given to a child under five years of age.
Take part in our poll below, and let us know if you will be having fireworks at home: