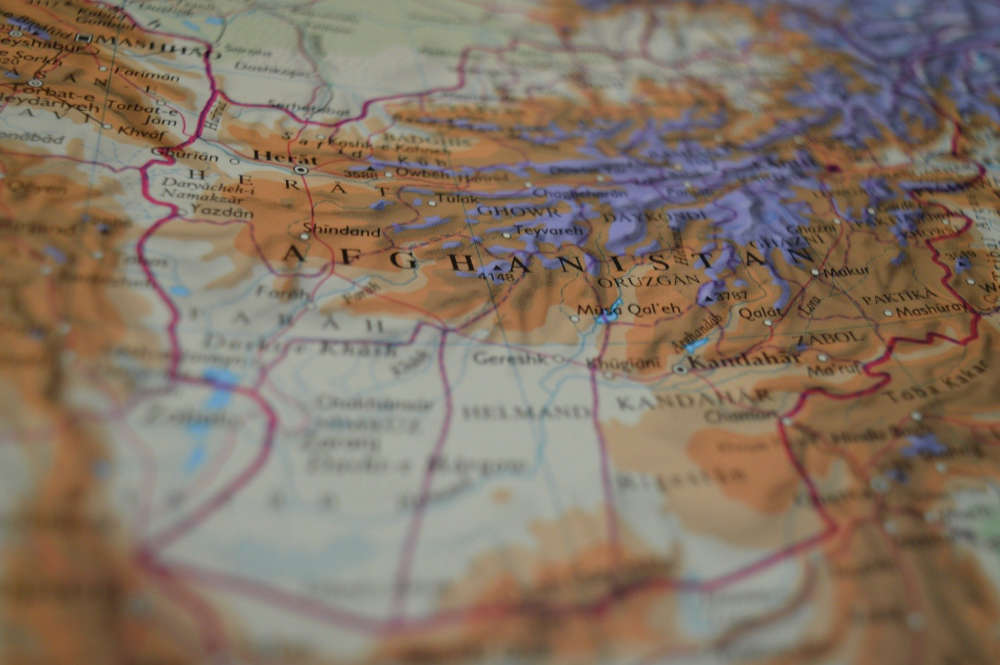 Credit: ErikaWittlieb from Pixabay.
Councils in South West Hertfordshire have revealed their position on the government's resettlement scheme for civilians fleeing Afghanistan, after the Taliban regained control last Sunday (15 August).
Since the beginning of 2021, nearly 400,000 Afghans have been forced from their homes, according to UN Refugee Agency, UNHCR.
On Wednesday (18 August), the government announced it would welcome 20,000 Afghan nationals to the UK – with 5,000 people arriving in the first year.
Under the new Afghanistan Citizens' Resettlement Scheme precedence will be given to those at risk from the Taliban including women, children and religious minorities.
This new route is separate from the Afghan Relocations and Assistance Policy (ARAP), which offers current and former local employees whose lives are considered to be in danger, priority relocation to the UK.
The County Council is working with central government, local authorities and voluntary organisations to ensure resources are available to Afghan families arriving in Hertfordshire.
Richard Roberts, Leader of Hertfordshire County Council, said: "Hertfordshire is a diverse and inclusive county and will do all we can to help those fleeing oppression and persecution find sanctuary, settle into their new communities, and overcome the trauma they have faced."
Dacorum Borough Council has announced it plans to resettle two families from Afghanistan next month, as part of the ARAP scheme.
Similarly, Three Rivers District Council will also house two Afghan families – with one family having arrived last week.
Hertsmere Borough Council stated it was committed to supporting families from Afghanistan.
Around 200 Afghan citizens are already being temporarily accommodated in two hotels in the borough, with further support provided by the Red Cross.
A spokesperson for Hertsmere Borough Council told Vibe 107.6 FM: "Local authorities across the UK, including in Hertfordshire, have been offering accommodation and support for families under the Afghan Relocations and Assistance Policy (ARAP).
"This was already set in train some time before the Afghan citizens' resettlement scheme announced by the government earlier this week.
"For the latter scheme, we are liaising closely with other local authorities across Hertfordshire and the county council to gauge how we can best support this scheme and the Afghan citizens who have already endured desperate circumstances."
Other local authorities in South West Hertfordshire are waiting to review the details of the government's new resettlement programme.
Karen Dragovic, Head of Housing for St Albans City and District Council, said: "The government is looking to set out details of a new resettlement scheme for Afghan refugees in light of the worsening crisis. When that information is revealed, we will review it immediately.
"We would hope that their proposals will include the funding local authorities will need to cover the resettlement costs as well as staff time and resources.
"We were at the forefront of the Syrian Resettlement Programme and chaired the meetings that District Councils across Hertfordshire had to ensure an effective response.
"We met our ambitious target of resettling 50 individuals, the second highest figure across the county, and are still involved in supporting them and locating suitable, affordable housing in a District where private-rent levels are very high."
Councillor Stephen Johnson, Portfolio Holder for Housing at Watford Borough Council, commented: "The government has approached all local authorities in the UK to understand their capacity to provide support, including housing, to those displaced by the current situation in Afghanistan.
"We are in ongoing dialogue with government about what this means for Watford and it is hoped that, following the recall of parliament, councils will receive further guidance and updates to help inform the next steps."
The government indicated on Friday (20 August) that local councils will have access to a share of £5 million in extra funding to support Afghans relocated under the ARAP scheme.
The ARAP scheme has so far helped over 2,000 former Afghan staff and their families reach the UK.