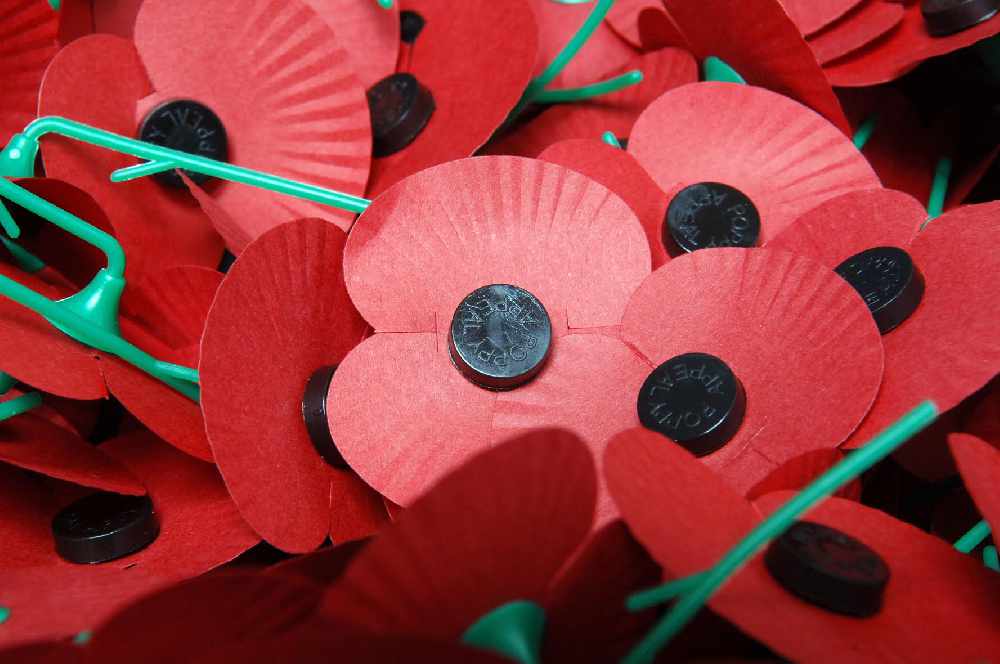 Picture: The Royal British Legion
The Royal British Legion's (RBL) annual Poppy Appeal has launched across South-West Hertfordshire. Whilst the pandemic is affecting how some aspects of the Appeal are delivered, the Armed Forces charity worked 'hard to ensure' the event still went ahead. They are therefore urging the public 'to show their support' for the 2020 'Every Poppy Counts' campaign.
Guidelines on social distancing and the need to shield those in 'at-risk categories,' are just some of the challenges the virus has presented. The organisation has adapted traditional collection methods, along with finding 'new ways' to raise funds. The Appeal is set to run until Armistice Day (11th November).
RBL is the UK's leading Armed Forces charity offering lifelong support to serving members, veterans, and their families. The Poppy Appeal is their largest fundraising campaign, and in 2019 raised over £50 million. It was established in 1921 to obtain funds, and 'help' soldiers returning from the First Word War. The non-profit organisation still continues to assist today's Armed Forces community. Money generated by the Poppy Appeal goes towards funding philanthropic work, which is divided into several areas.
The charity's physical and mental wellbeing initiative delivers specialist rehabilitation and 'recovery through art programmes.' Secondly, they offer monetary or employment support to those experiencing difficulties and 'ease transition into civilian life.' The final dimension of the organisation's work focuses on providing care and independent living. This is done through their six care homes, and by supporting over 1300 families looking after relatives with dementia. The Legion is also helping people with 'new hardships' as a result of Covid-19.
Claire Rowcliffe, Royal British Legion's Director of Fundraising, explains:
"Whilst the Covid-19 pandemic undoubtedly makes running the Appeal more difficult, the additional hardships it has brought about means our work is now more vital than ever. The pandemic has had a devastating impact on people's livelihoods and way of life, leaving some in the Armed Forces community in dire need of urgent help and support. We are seeing people struggling to cope with the loss of loved ones, facing homelessness and unemployment, and battling mental health issues.
Every poppy makes a difference to the lives of our Armed Forces community. Whilst you may have to do something different to support the Poppy Appeal this year, every poppy counts so we're asking people to please support us in any way you can."
Each year, approximately 40,000 volunteers help with the Appeal. The charity has sadly seen a reduction in voluntary numbers, around 30% (28,000). Many of the older veterans cannot participate in face to face collections, because they are vulnerable to coronavirus. Moreover, the Legion is not asking those based within South-West Hertfordshire to collect this year, in order for them to remain safe. The charity has been in contact with all volunteers since March, and made clear their safety is paramount. A push for new recruits will be needed in 2021 to replace those who had to step down. However, help has come in the form of new local voluntary workers offering to assist with this year's Appeal.
How is the Poppy Appeal being delivered locally during the pandemic?
The location and number of poppy boxes will 'vary' in each area, depending upon levels of 'volunteer coverage.' Paper poppies will be available from the following UK supermarkets: Sainsbury's, Tesco, Morrisons, Aldi and Asda. More than 15 million poppies are being sent to all major chains, and there has been a good uptake from stores based within South-West Hertfordshire. Where possible Poppy Appeal Organisers (PAOs) will be allowed to man stalls in certain supermarkets, inside a Covid-secure environment.
Due to the current climate surrounding the pandemic, RBL stressed their 'top priority' was 'the safety' of Poppy Collectors, and have introduced certain protocols. All collectors will receive 'detailed guidance,' ensuring they do not 'put themselves' and others 'at risk.' This entails following local restrictions where applicable, as well as 'a health-screening checklist' for each day they volunteer. RBL are working alongside charity regulators and relevant local authorities, to make sure activities are in line with regulations. Government rules on social distancing and face coverings will be observed. In turn, signage is also in place to help volunteers. Local collectors will be supplied with contactless payment machines and QR code posters, to safeguard members of the public wishing to donate in person. As far as practicable, volunteers will hold collections at other locations and businesses.
Gerry McConnell, The Royal British Legion Community Fundraiser for Hertfordshire, said:
"Whilst the Covid-19 pandemic has impacted how we can deliver the Poppy Appeal this year, our dedicated staff, volunteers, partners and suppliers have been working hard to ensure that the 2020 Poppy Appeal is going ahead, and the nation can take part in Remembrance activity. The Royal British Legion is asking everyone to back the Poppy Appeal in a new way. We are so grateful for the support we've seen in the local area and we encourage people of Watford, St Albans and Hemel Hempstead areas to support us like never before, because every poppy counts."
In what other ways can people donate?
RBL have created 'a range' of options in which people can support the 2020 campaign remotely. This varies from their Poppies in the Post scheme, through to donating online. Fundraising packs can be ordered from the Legion's website. Individuals may download poppies to display in windows, and purchase products from the online Poppy Shop.
Additionally, the non-profit organisation has launched the virtual My Poppy Run. This is to replace the traditional park events that take place between October to November, and draw large crowds across Remembrance-tide.
For more information on the 2020 Poppy Appeal visit: www.rbl.org.uk/poppyappeal