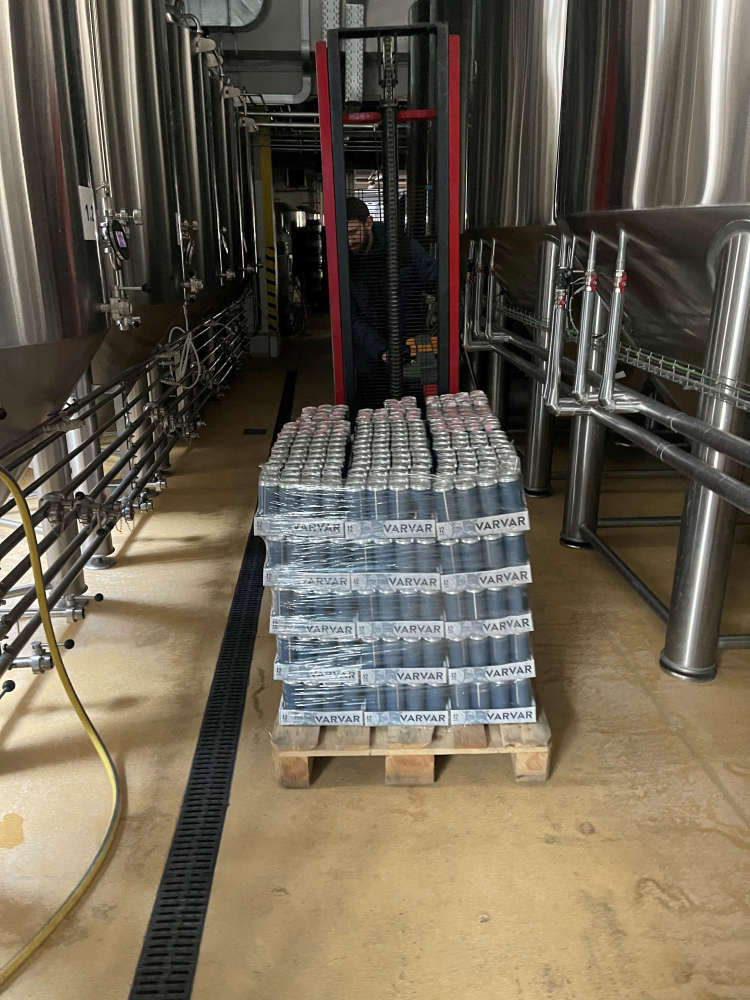 A distributor in Abbots Langley has launched a beer rescue campaign to help raise funds and show support for the people of Ukraine.
Euroboozer is trying to save 45,000 pints of beer from Kyiv-based craft brewers, Varvar Brew.
The independent Ukrainian brewery had to close following the invasion and urgently needs to raise money for food, medicine, to pay taxes and wages, as well as supporting the whole country.
Euroboozer are now asking hospitality and retail businesses throughout the UK to stock and sell a selection of Varvar beers.
In addition, the beer distributor is also encouraging those who purchase the stock to launch their own fundraising events to support Ukraine.
The Hertfordshire-based importer has paid full price for the stock and will donate the profits from all beer sales to Drinkers for Ukraine – an initiative set up by enthusiasts and professionals within the beer industry to raise money for humanitarian relief in Ukraine.
The plan was formed by Euroboozer Founder Martyn Railton, whose Jewish grandparents were forced to flee Austria in 1939, before settling here in the UK.
He said: "We wanted to do something to help Ukraine directly, but we didn't know what or how. The craft beer community is very small and very supportive.
"We got to hear about Varvar Brew's struggles through a friend of ours at Carnival [Brewing Company] in Liverpool.
"They had A LOT of stock that they are now not allowed to sell in the Ukraine, so the only logical thing to do was to try to rescue that beer before it got destroyed.
"The brewery told us they needed to sell the beer and use the money to support their team, their families and to help generate funds to defend their country.
"We figured we could bring the beer over (somehow), sell it over in the UK whilst also donating our profits to humanitarian aid back in Ukraine.
"If we can encourage our customers to do the same then we'll be helping three times over."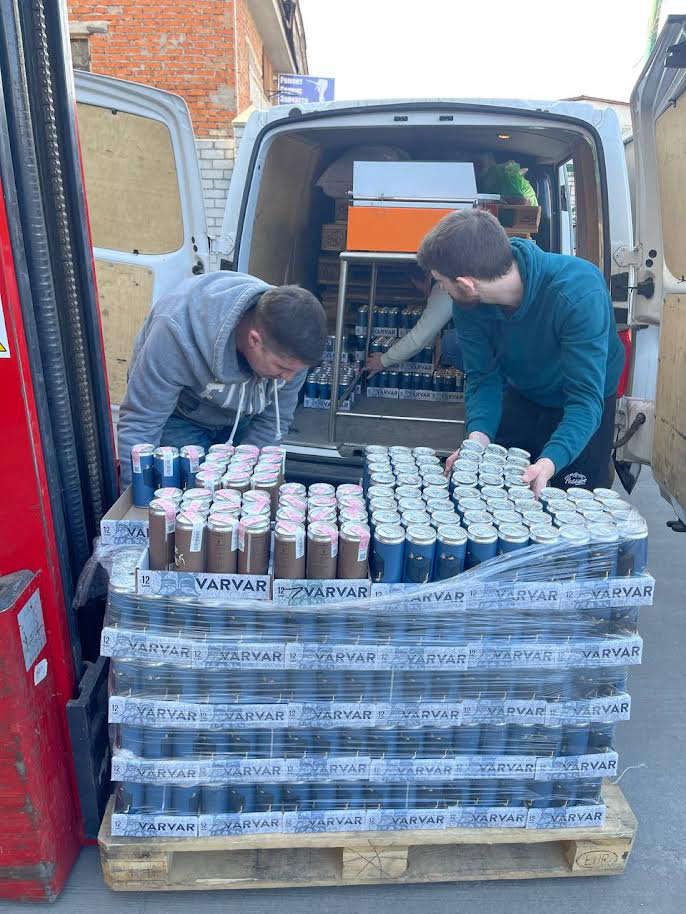 Credit: Varvar Brew/Euroboozer.
Founded in 2015, Varvar Brew has gained a loyal following within Ukraine's growing craft beer scene.
The state-of-the-art brewery produces more than 750,000 litres of beer each year across four lines: traditional craft, modern craft, barrel-aged and sours and experimental.
Commenting on the response from hospitality businesses towards Euroboozer's campaign, Martyn Railton, added: "The response has been phenomenal so far. All of our trade customers, plus many more, have been so supportive and have dug so deep.
"We'll hopefully turn the country's hospitality venues and bottle shops Blue and Yellow when the beers get released throughout the UK."
The Varvar stock is expected to arrive in the UK by 14 April and includes an eclectic mix of lagers, ginger ales, session ales, IPAs, APAs, stouts, sours, goses, along with barley wines to name a few.
For more information visit: www.euroboozer.co.uk/blog/varvarbrew