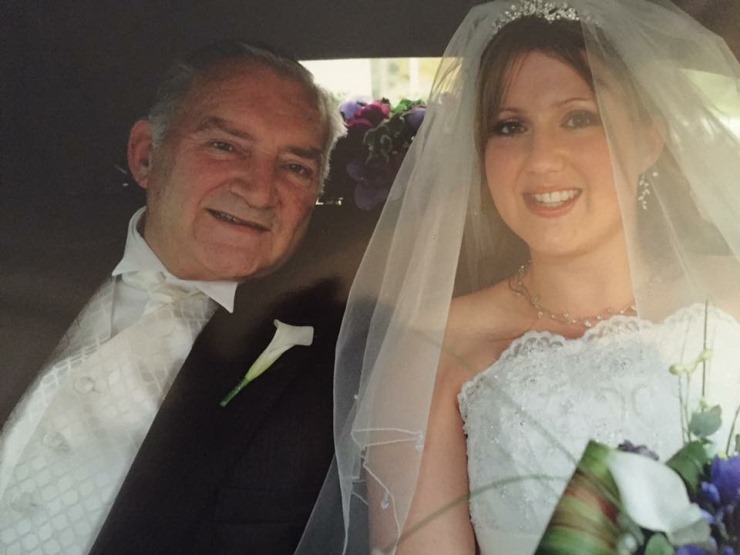 Angela Blandford with her Dad, Dennis Wooton
Angela Blandford, from Hemel Hempstead, and her family will join hundreds of others on Saturday 8th July for Peace Hospice Care's first NightLight Walk.
Like many others, Angela will be talking part to raise funds for the Hospice but she, and her family, will also be walking in memory of her Dad, Dennis Wooton, who died at the Hospice in 2015. The date of the event also has personal significance for Angela.
Dennis Wooton suffered from health problems since 1996, but when he was given a terminal diagnosis, for heart and renal failure, he was referred for hospice care. Angela recounted: "At the beginning of 2015, Dad ended up in hospital for a short spell and on his discharge, he was admitted to a local care home for a period of respite. After seven weeks, Dad returned home but things were very difficult. This is when Peace Hospice Care stepped in.
"The Hospice offered Dad a bed, in their Inpatient Unit for a couple of weeks to adjust and re-balance his medication and give him a boost, with a view to him returning home. Dad was Watford born and bred and he loved the place - the lovely Nurses and Doctors were there for him, whatever he needed and they definitely made him feel better. Dad came home for a few weeks but had to return again in July 2015 as he was deteriorating.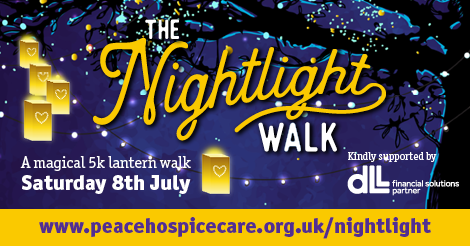 "The care they gave Dad and our family was absolutely outstanding - they were thoughtful, accommodating, helpful and did everything they could to make Dad's last few weeks the best they could. Finally his body gave up at 00.15am on Friday 7th August 2015, with all his family surrounding him.
"The walk is being held on my daughter's 1st birthday and I can't think of a finer way to honour Dad and raise funds for Peace Hospice Care. Sadly, Dad didn't get to meet her but he always wanted a grandchild and we see many of his traits in her; we're sure he's looking down on all of us and is very proud."
To join Angela and the other walkers at Peace Hospice Care's NightLight Walk, sign up today by visiting: www.peacehospicecare.org.uk/events, call on 01923 335373 or email via: events@peacehospicecare.org.uk.
(Source: Peace Hospice Care)