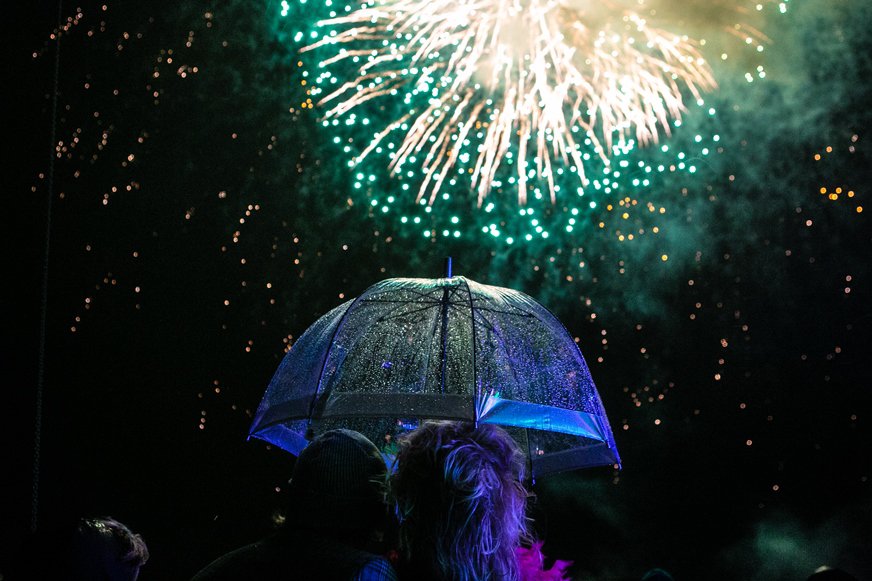 © Sue Lacey
The stage was set and the rain fell, and didn't stop falling, on this year's annual Cassiobury Fireworks but the crowds still came!
10 hours worth of non-stop torrential rain failed to dampen the spirits of the Cassiobury Park crowds! Instead, the undeterred were entertained by Vibe 107.6 FM Presenters, Laura Alexander and Lee Partridge and a phenomenal set from Georgia Crandon, otherwise known as Georgia & the Vintage Youth.
The annual event, organised by Watford Borough Council, and hosted by Vibe 107.6 FM, secured Georgia & The Vintage Youth following a resounding performance at last year's firework display at Cassiobury Park in front of over 30,000 attendees. Georgia, who has supported Squeeze and Roland Gift, completed a 50-date support band UK tour earlier this year, culminating with sell out a performance at The Royal Albert Hall. Georgia and her band, the Vintage Youth, have made major festival appearances this year too, including The Isle of Wight, Cambridge Club, Cornbury and Cheltenham Jazz Festival.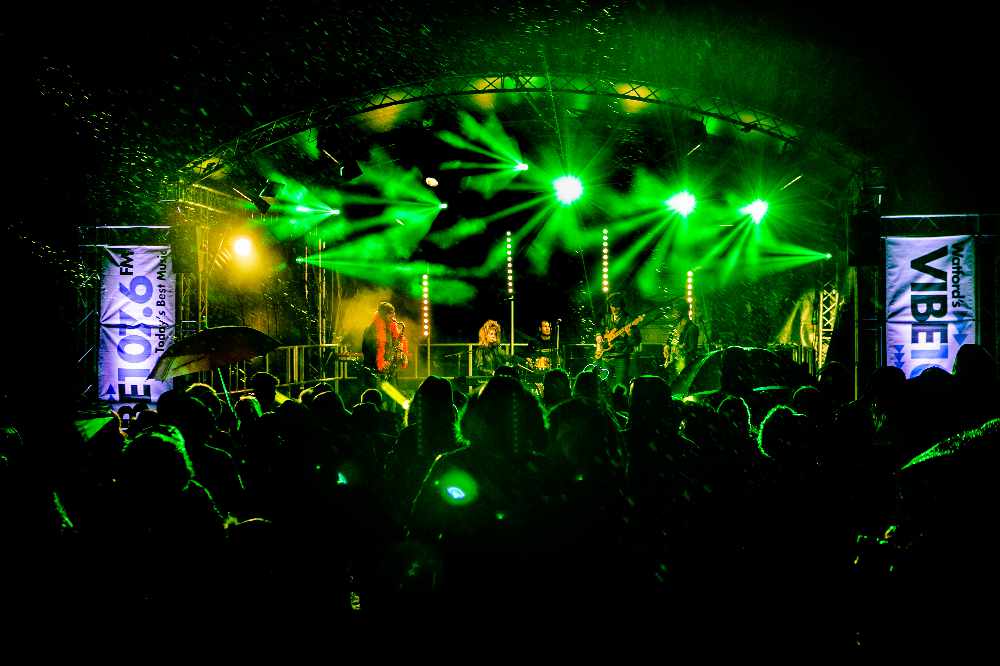 Georgia & The Vintage Youth performing at the Cassiobury Fireworks 2019 © Sue Lacey
The huge bonfire was lit during the second half of Georgia's set and the audience danced some more. It was a magnificent display of upbeat defiance and the more Georgia played on, the more the rain fell and the more the audience love it.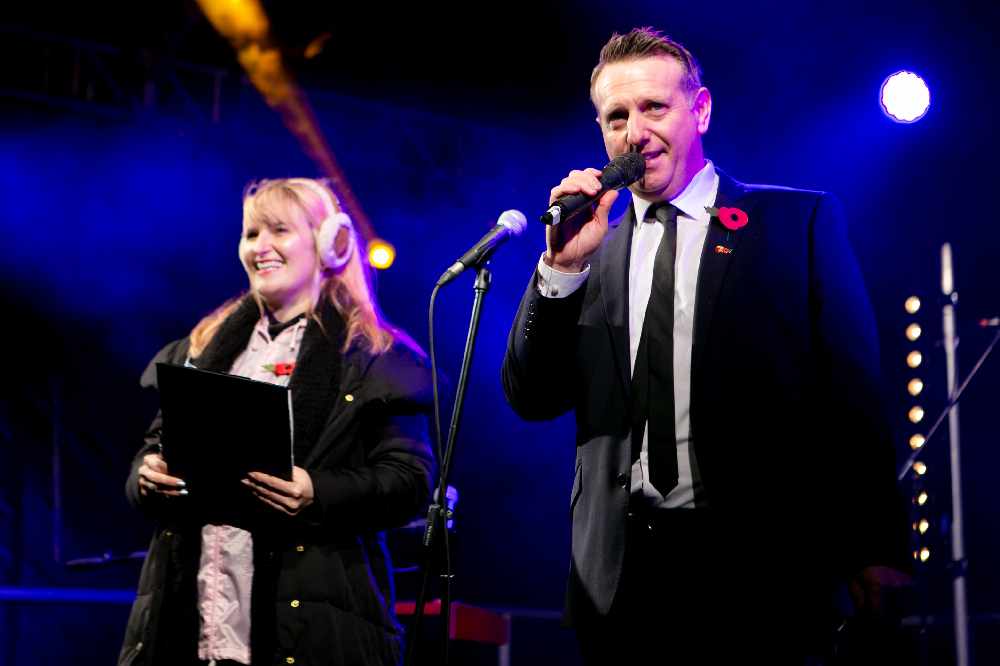 Vibe 107.6 FM Presenters, Laura and Lee © Sue Lacey
As Georgia left the stage to meet a collection of 'new fans' with dogged determination, Vibe 107.6 FM presenters, Laura and Lee, took to the stage again to countdown the fireworks and the display certainly did not disappoint. It equalled the display of unrivalled spirit that this Cassiobury Park audience demonstrated!
Photos of the night, courtesy of Sue Lacey Photography, can be found online here!