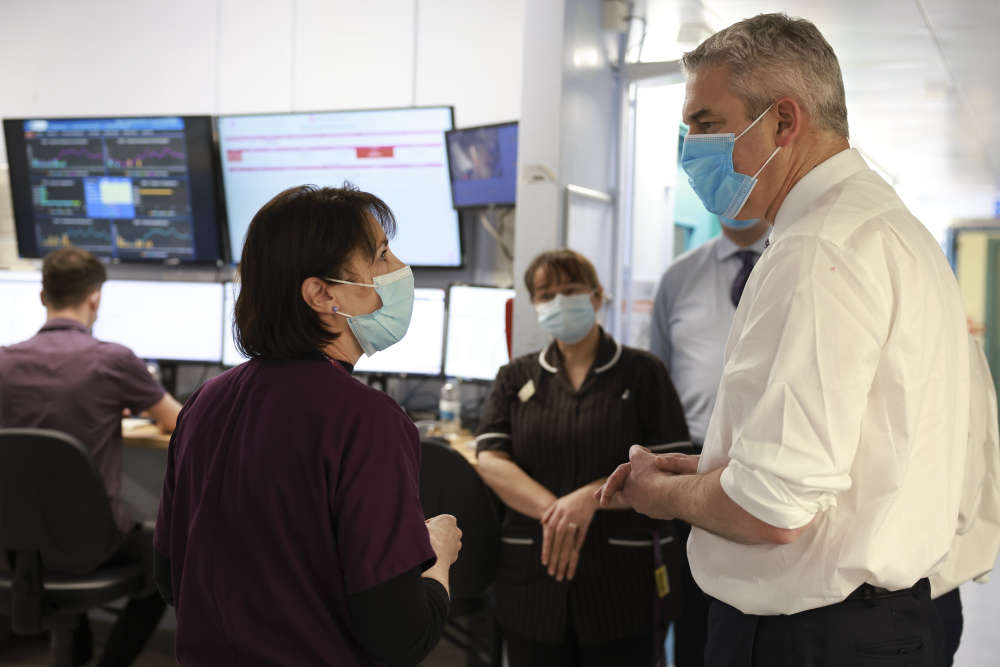 Steve Barclay, Health and Social Care Secretary paid a visit to the local hospital to discuss the pressure on the health system
Meeting with the likes of Phil Townsend and Matthew Coats, chairman and chief executive of West Herts Teaching Hospitals NHS Trust, Watford MP Dean Russell, and Dr. Jane Halpin (chief executive of the Herts and West Essex Integrated Care Board), plans for better buildings were addressed.
Matthew Coats commented on the visit: "Our bricks and mortar may be outdated but we were delighted to show that we are leading the way with innovative approaches to patient care. We also welcomed the opportunity to reiterate how ready we are to move on with our redevelopment plans."
Built in 1936-37, Watford General is in need of a modern makeover, as pushed by Dean Russell, who expressed that he was "delighted the Secretary of State for Health and Social Care visited Watford General following my invitation last year. He is aware I am unapologetic in making the case for investment at Watford General."
During the visit, The Secretary of State was also able to see how the UK'S first virtual hospital (VH) was using technology to bring patient care into the 21st century.
Set up by West Hertfordshire Teaching Hospitals NHS Trust (WHTH) at Watford General in 2020, to prevent overpopulation and constant bed demands due to Covid-19. The VH model uses technology to provide a regular feed of health data from patients' homes to a virtual hospital hub, constantly monitored by clinicians.
Over 5,000 Covid patients were treated through the VH, meaning that thousands of 'bed days' were saved.
Due to the success of the model the VH is branching out to conditions such as heart failure and COPD.
Mr Barclay noted the "innovative virtual ward which allows patients…to be monitored from the comfort of their homes, freeing up hospital beds and helping to cut the delays and clear the backlogs. Recalling his time spent here, he said: "Watford is also part of our biggest hospital building programme in a generation, and it was great to meet staff involved with the plans for the new hospital, which will help transform care for patients."