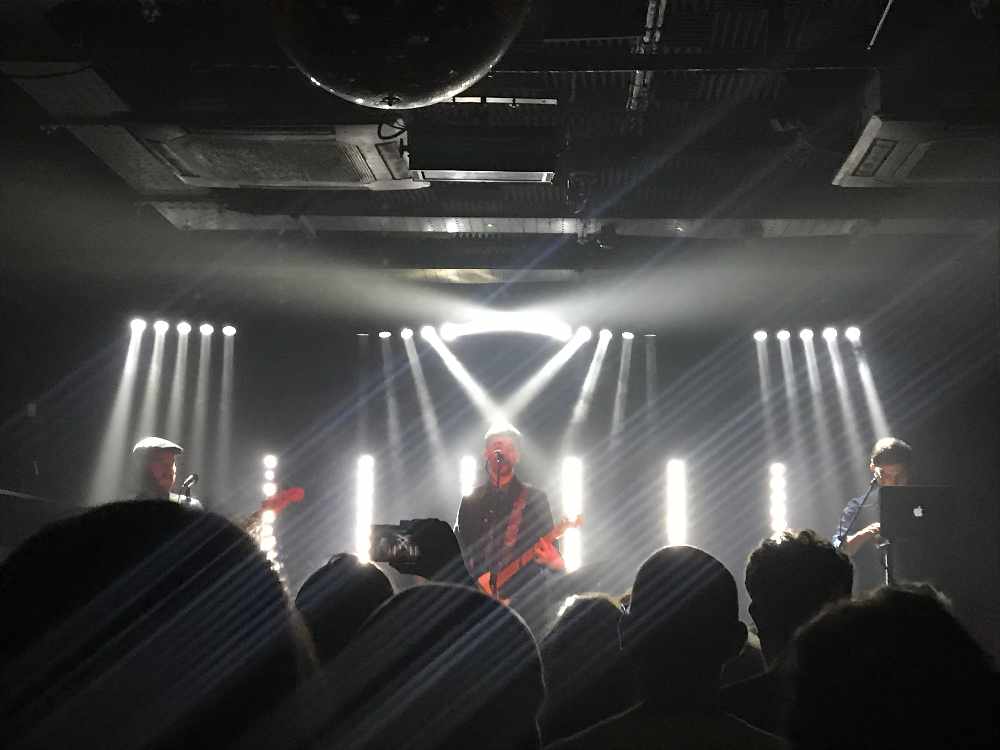 Gizmo Varillas at The Camden Assembly
"Infectious indie pop fused with Spanish and Latin influences that give listeners hope of a better world."
On the hottest day of July this year, I had the pleasure of watching Gizmo Varillas perform at Vibe's Summer Sounds event in Watford's intu shopping centre. It was a stripped back, breezy performance with only his guitar and bass player Mike, but Gizmo still managed to charm and captivate his audience. With the limited time slot of twenty-five minutes for each artist, there was very little time for him to reach his full potential and I was left wanting to hear more.
Fast forward to Tuesday (26th November) and I was happy to be invited along to see Gizmo perform again at his headline gig at The Camden Assembly. This time he was to be accompanied on stage with a whole band in the crowded, dimly lit upstairs venue.
Varillas arrived on stage with modest charm and a reserved smile. It's easy to see why Gizmo wanted a band from the moment he began with one of his biggest hits Give A Little Love. It provided the whole performance with a weightier sound that made it more beat driven and heightened the experience of Gizmo's soft, understated vocals.
Gizmo has a consistent formula for his music: funky and breezy with lots of clapping, but when that formula produces songs like Freedom for A Change and Hold On, it's clearly a success. Its infectious indie pop fused with Spanish and Latin influences that give listeners solace and hope for a better world. This is complemented by Gizmo's softly worded lyrics. In fact, it's the lyrics that accompany the music that are the most charming thing about his tracks.
The societal and political themes that he explores in some of his songs such as Losing You and No War are not what you want to hear when trying to enjoy yourself, but it's Gizmo's ability to find the positives in all of this, even in his saddest songs, that proves his resilience and sunny disposition. This clearly influenced the audience, both young and old, who participated throughout the set with clapping and singing along which proved just how infectious the rhythm is in all of Gizmo's songs.
In terms of production, this gig was not dissimilar to the stripped-back performance in the Watford shopping centre back in July. There were not a lot of bells and whistles that you would expect from a headline gig, but that was what made it so enjoyable. We got to enjoy his soulful, unassuming vocals in an intimate gig that exhibited Gizmo Varillas' talent. A talent which is perfect whether he's performing in a Watford shopping centre or a venue in the heart of Camden.
You can stream Saving Grace by Gizmo Varillas now!
Catch Raw Vibes every Sunday 5pm on Vibe 107.6FM.
Matt Toulson