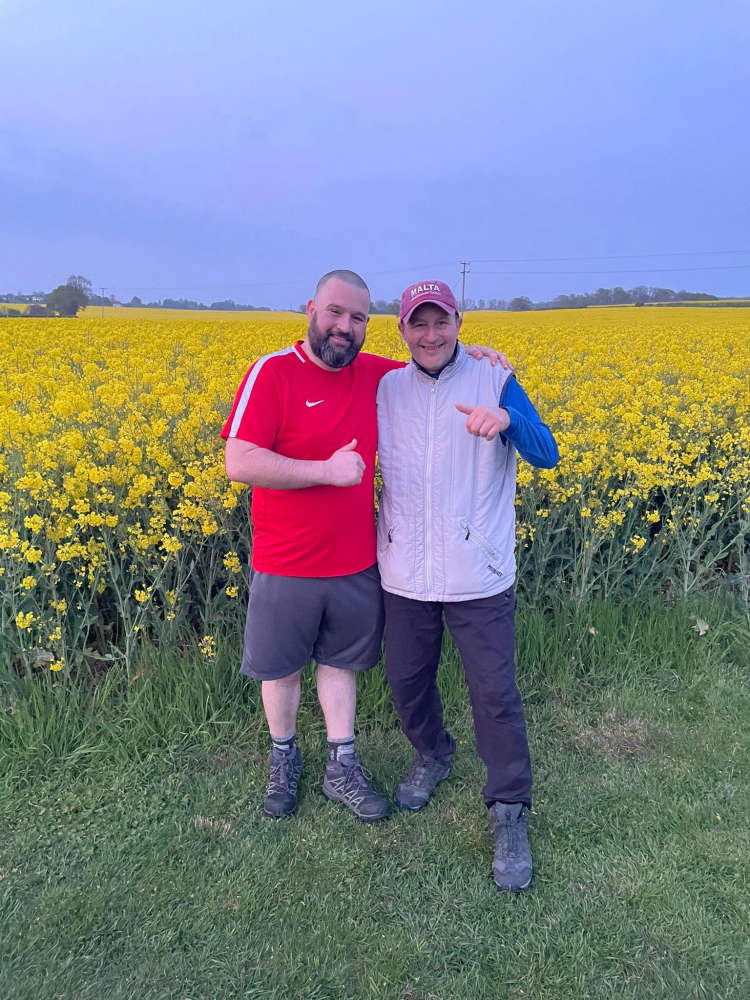 Two friends will put their best foot forward this weekend as they undertake a three-day charity walk to raise money for autism.
Richard Stevens and Godwin 'Goddo' Debattista are about to embark on an epic 81-mile-long journey from Leicester City's King Power Stadium to Watford FC's Vicarage Road Stadium, in aid of Anna Kennedy Online.
The men who have so far raised over £1,000 for the charity on their GoFundMe page will begin the 27-hour walk from Leicester this Friday (13 May) – covering more than 30 miles before stopping in Wootton, Northamptonshire.
They will then head south towards Milton Keynes finishing in the Bedfordshire village of Billington on Saturday (14 May), before making the final leg of the journey to Vicarage Road this Sunday (15 May).
The friends will be joined from The Horns pub by Elected Mayor of Watford Peter Taylor, and Watford FC legend Luther Blissett for the last mile.
This year's Walk for Autism has once again been organised by Inside The Orange Podcast host and life-long Hornets' fan Richard.
He said: "Autism has been in my life since my son was born in 2008 and we believe that it is so important for people to have a better understanding of autism.
"That's why we are walking for the fantastic autism charity, Anna Kennedy Online who help raise awareness of autism.
"We are so excited about the walk and by the support of the fantastic people who have supported through donations, good luck messages and kindness."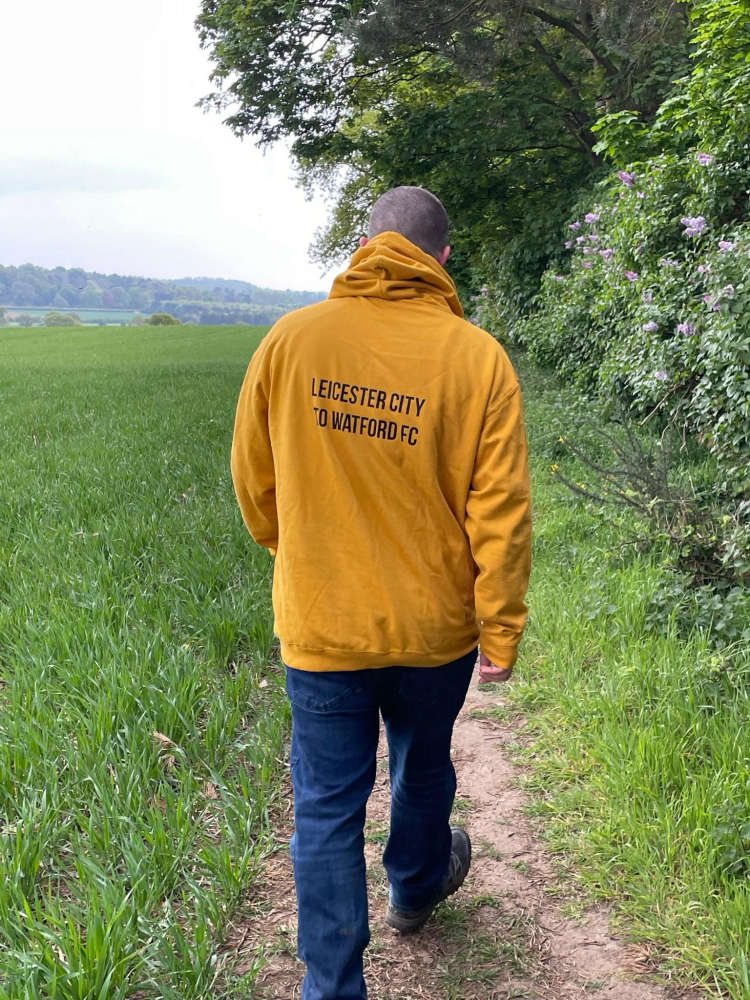 Credit: Richard Stevens, Inside The Orange Podcast and Goddo, Team Goddo.
There are around 700,000 autistic adults and children in the UK – with one in 100 people on the autism spectrum, according to the National Autistic Society (NAS).
Anna Kennedy Online works to increase awareness of autism. The charity is dedicated to promoting the inclusion and equality of autistic children and adults throughout society.
As part of last year's Walk for Autism, Richard walked 15 miles around Milton Keynes for the National Autistic Society raising over £1,000.
This time he will be joined by experienced long walker Godwin who created Team Goddo during the pandemic and has previously walked for children's cancer – including a 165-mile trek from Portishead to Southend.
The men have received several good luck messages ahead of Friday's walk from ex-footballers and TV pundits such as Les Ferdinand, Tony Cottee, Norman Whiteside, Gerry Armstrong, Steve Perryman, Steve Walsh and Filippo Galli.
Born Anxious have also designed a special kit which Richard and Godwin will wear on the three-day journey.
To find out more about Walk for Autism 2022 – Leicester FC to Watford FC visit the GoFundMe page here.