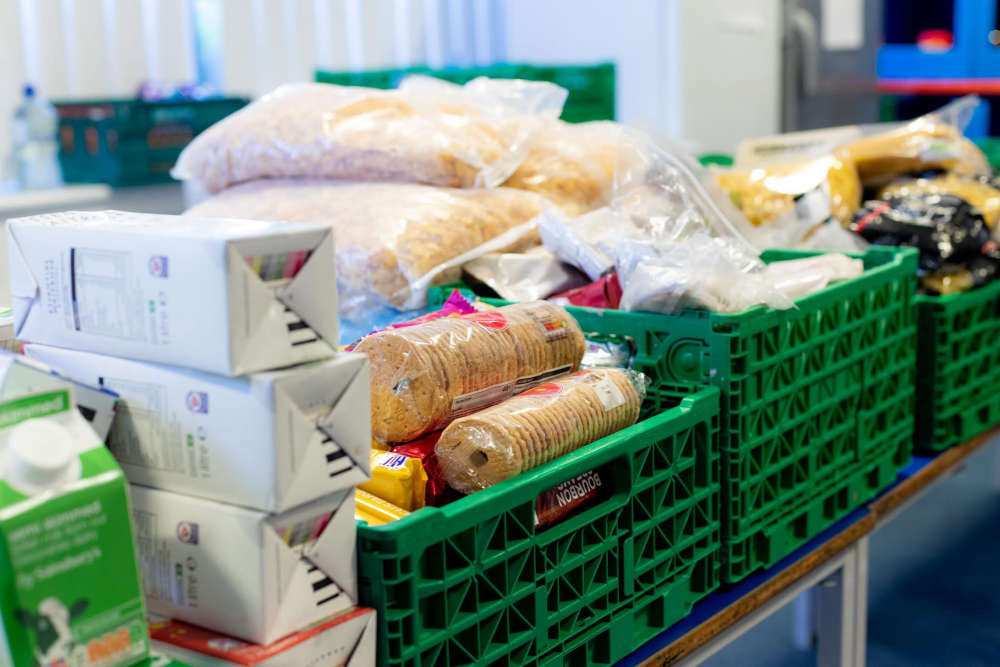 The number of people seeking help from food banks in South West Hertfordshire is increasing as the cost of living crisis deepens.
Rising prices have left millions of households across the UK facing financial pressure – with many having to choose between eating or paying their soaring energy bills.
As more people turn to food banks to help feed their families, Vibe 107.6 FM spoke to three local charities about the impact of the cost of living crisis on communities in South West Hertfordshire.
Launched in 2020, WD6 Food Support runs a regular food bank at Parkside Community Primary School in Borehamwood on Wednesday and Friday afternoons.
The charity has seen a rise in the number of people visiting the food bank as the cost of living continues to bite.
Janice Levine from WD6 Food Support, said: "We had a busy day yesterday [Wednesday] and are now finding that on top of our regular service users, we are getting referrals from the local job centres and also finding that by word of mouth we have new people visiting the food bank.
"Where our service users were coming just once a week, we are now finding that some of them are coming twice a week and are beginning to find things getting difficult."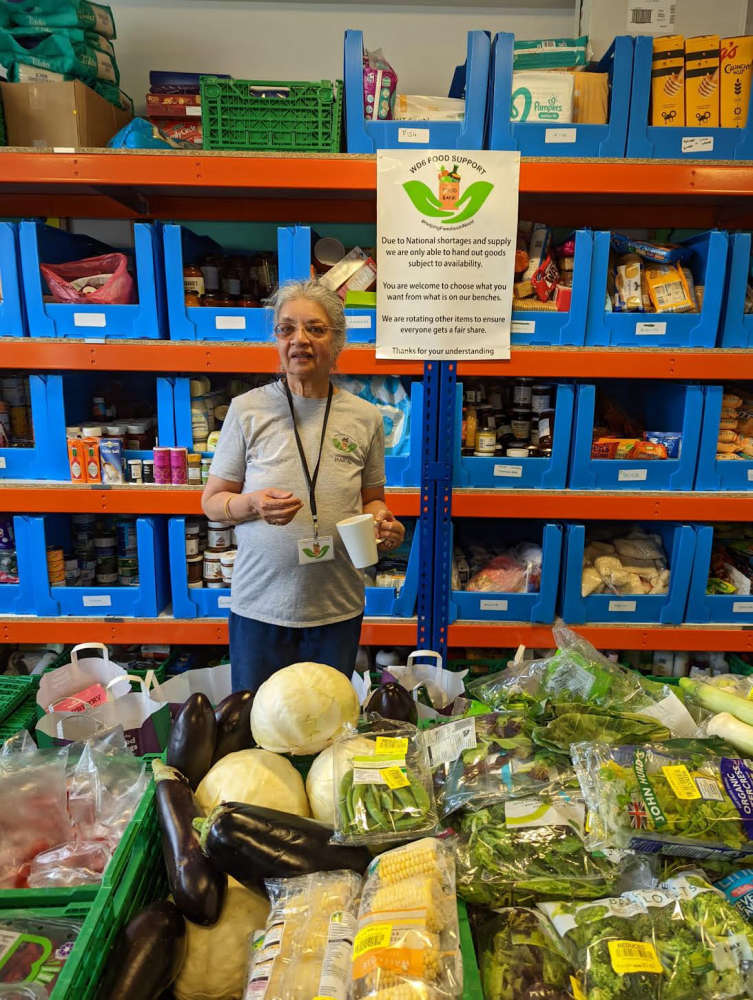 One of the volunteers from WD6 Food Support. Credit: WD6 Food Support.
She went on to highlight the experience of one woman who had been unable to visit the food bank the week before, because she "could not afford to put petrol in the car and it was empty".
Janice continued: "She [visitor] has two children and really depends on the help we give her, and it worries me that she comes to us to supplement her food sometimes twice a week and now she doesn't have the money to put petrol in her car to come and get the food.
"Other comments [from visitors] are "we couldn't survive without what you give us" and a lot of them are absolutely overwhelmed by what they are given on their first visit."
Last year, food banks in the Trussell Trust network provided more than 2.1 million parcels to people in crisis throughout the UK.
Run in partnership with the Trussell Trust and local charity DENS, Dacorum Foodbank offers emergency food supplies and household provision to anyone who is struggling within the community.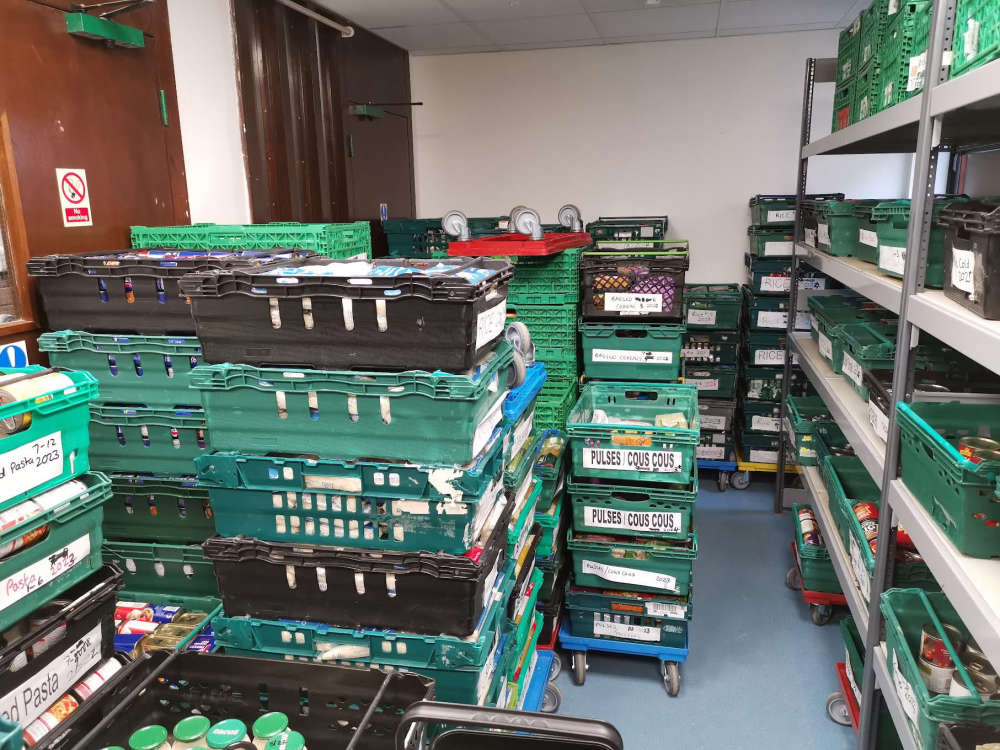 Food which will be distributed at Dacorum Foodbank. Credit: DENS.
Food parcels are distributed from the charity's food bank in Hemel Hempstead, as well as other distribution centres across the borough.
Discussing the growing need for support in Dacorum, Wade Dingle, Head of Community Services at DENS, said: "Between the beginning of April and the end of May, we have seen an increase of 30.5% of people needing support from the Dacorum Foodbank.
"We fear that this number will rise over the coming weeks as more families could find themselves in the difficult position of not being able to manage with the increasing cost of living."
St Albans and District Foodbank is also a member of the Trussell Trust network. Founded in 2014, the charity runs seven distribution centres throughout the district – including its latest centre at Redbourn Methodist Church which opened last Monday (27 June).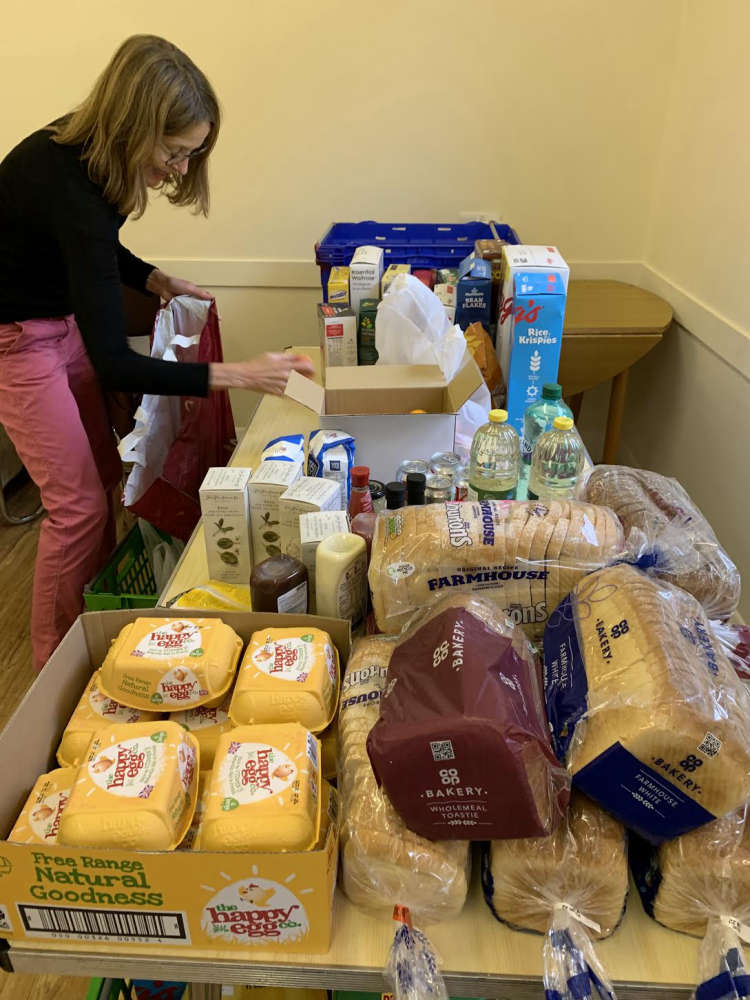 A volunteer making up food parcels at St Albans and District Foodbank's new distribution centre in Redbourn. Credit: Stephen Boffey.
The food bank like others in the area has seen an increase in the number of people seeking help.
Commenting on how the cost of living crisis is affecting families, CEO Rukia Augustine from St Albans and District Foodbank, added: "We are seeing more and more families having to turn to the food bank for help due to the rise in the cost of living.
"Soaring food and fuel costs are affecting us all, but for families on the very lowest incomes this crisis means so much more.
"It means having to make impossible decisions between putting food on the table or affording internet access for the children to do their homework, too many people are being left with no option but to use a food bank because their money simply won't stretch."
The WD6 Food Support Foodbank runs Wednesday and Friday afternoons at Parkside Community Primary School, Aycliffe Road, Borehamwood, WD6 4EP. The food bank opens to school parents at 3:15pm and the local community from 3:30-4:30pm.
For details on how to receive a food parcel from Dacorum Foodbank as well centre opening times visit www.dens.org.uk/need-help/need-emergency-food
To find out more information on how to be referred to St Albans and District Foodbank and to see a list of locations head to www.stalbansdistrict.foodbank.org.uk. From 20 July, Wednesday food bank sessions will relocate to the new Cottonmill Community and Cycling Centre, and take place between 1.00-3.00pm.