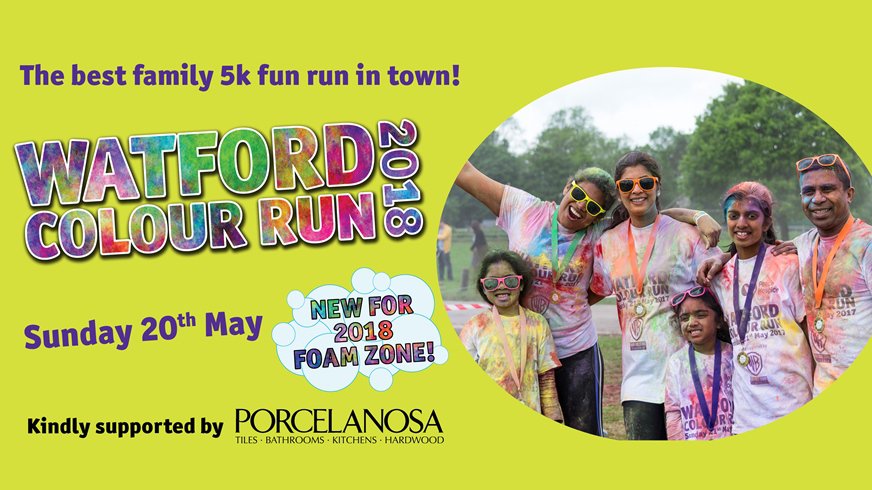 On Sunday 20th May, Michelle McGuffin, from Watford, and her two sons, Ethan and Cameron, will be joining over 900 people for Peace Hospice Care's Watford Colour Run.
Michelle and her sons are running in memory of her best friend, Jane Martin-Dye, who died at the Hospice's Inpatient Unit in February 2017. Jane faced a three and a half year battle with breast cancer before being cared for by Peace Hospice Care. Michelle said: "I saw Jane almost every day. She was wonderful in too many ways to describe: kind, funny, thoughtful, full of fun and always had time for others. She was so brave and never dwelled on her pain - I'll never forget her amazing strength.
"My sons also spent a lot of time with Jane. My youngest son went to nursery with Jane's daughter and she used to look after him when I was at work. I wanted them to feel they can get involved and do something in her memory, so we signed up to the Watford Colour Run. We're looking forward to doing something fun and to help support our local charity – we think Jane would have loved it."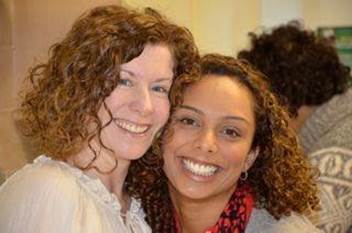 Left to right: Jane and Michelle
You can also join in the friendliest family fun run in town, the Watford Colour Run! The 5k route takes participants around Aldenham Country Park, including a visit to the Winne the Pooh Hundred Akker Wood, plus this year a foam zone has been added to the route. You can expect to be covered in coloured powder, splashed with water and covered in foam as you make your way around the Park! This run is suitable for everyone, with no age or time limit, so feel free to hop, skip, jump, walk or even dance your way around the course.
The run will take place on Sunday 20th May and starts at 10:30am but there will be a lively events village with live music, food stalls, rides and games through out the day, so be sure to come early. Bring your spare change and join in the fun! Everyone taking part in the Watford Colour Run will be helping to raise vital funds for Peace Hospice Care.
Anyone interested in taking part in the Watford Colour Run is urged to sign up soon as spaces are limited and registration fees are:
Adults - £23

Children - £13 (aged 5-17 years, Under 5's go free*)

*children under 5 years old, will not receive a t -shirt or sunglasses
To register, please visit: www.peacehospicecare.org.uk/colourrun, email: events@peacehospicecare.org.uk or call: 01923 335 373.
(Source: Peace Hospice Care)