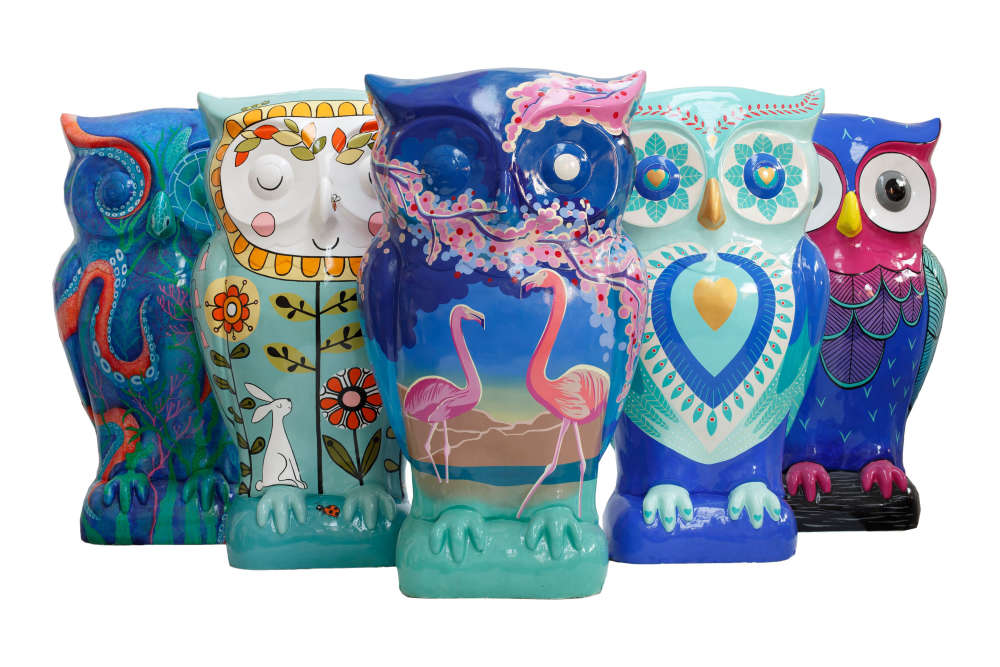 The February half-term has finally arrived!
Yet, trying to find a week's worth of activities to keep the children busy is not always easy.
Do not worry as Vibe 107.6 FM is here to help this half-term.
We have put together a list of events in South West Hertfordshire, that are guaranteed to entertain the whole family!
Wildplay, Oxhey Park, Eastbury Road, Watford, WD18 0HZ (14-18 February between 1pm to 2:30pm)
Go wild this week with Wildplay!
The free activity sessions for children under 8 years of age, focus on wildlife exploration as well as getting creative with nature – all based around popular children's story books.
Further details on how to book can be found here: www.rivercolnewatford.co.uk/get-involved
Walk With Dinosaurs, Tring Memorial Garden and Local History Museum (17 and 18 February from 10am to 3pm)
Step back in time and walk with some big but friendly dinosaurs this half-term!
The free trail which includes a Velociraptor, Triceratops and Stegosaurus, will take place around Tring Memorial Garden Forge car park and outside the Tring Local History Museum.
Visitors can vote for their favourite and will be entered into a prize draw to win either a shopping voucher for Tring or an inflatable dinosaur.
The trail may be followed using the LoyalFree app, which is available to download for free from the App Store or Google Play.
To find out more visit: www.enjoydacorum.co.uk/events
Family Arts and Crafts Workshop, St Albans Cathedral (16 February at 10am, 11:45am and 2pm)
To celebrate World Book Day, why not pop along to the Cathedral and design your own St Albans Superhero?
Led by St Albans Cathedral's Artist in Residence, use collage to create your own story and bring your character to life.
Cost: Children £6, accompanying adult free.
For more information and to book see: www.stalbanscathedral.org/Event/world-book-day-family-arts-and-crafts-workshop
The Big Hoot Hemel Hempstead 2022 (runs until 19 April 2022)
Prepare to go on an owl hunt in Hemel Hempstead!
The Big Hoot Hemel is a free, family-friendly art trail run by Dacorum Borough Council and Hemel Hempstead Business Improvement District (Hemel BID).
The trail will see 12 individually designed Big Hoot owls placed around Hemel Hempstead town centre, Hemel Old Town, Gadebridge Park and the Watergardens for all to see.
Each Owl has been designed by a professional artist, with its own story to tell. The trail can be followed using the LoyalFree app.
Alternatively, the map can be downloaded from the Enjoy Dacorum website or here, along with being collected from the Customer Services desk in the Marlowes Shopping Centre.
Head to www.enjoydacorum.co.uk or www.hemelhempsteadbid.com for more details.
Cartoon Circus Live, Watersmeet, High Street, Rickmansworth, WD3 1EH (18 February with shows at 11am and 2pm)
The fun of the circus is coming to Watersmeet this half-term.
Cartoon Circus Live is a 60-minute family show featuring some of Britain's funniest clowns – combining the comedy of pantomime with the thrill of the circus.
Children can look forward to enjoying magic, illusions, plate spinning as well as some surprises.
Cost: All tickets priced at £9.50.
To purchase a ticket visit: www.watersmeet.co.uk/cartoon-circus-live