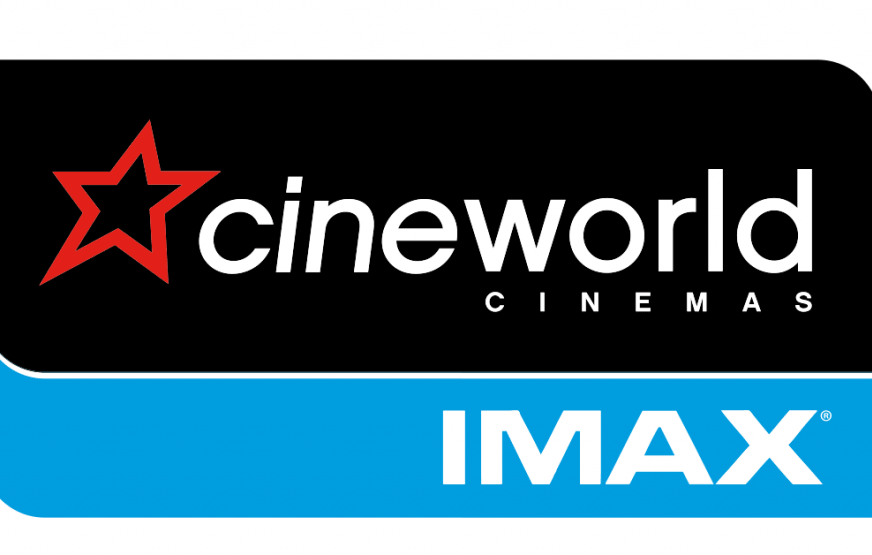 Listen in to Chris Milligan on the Vibe 107.6 Breakfast Show for your chance to win x2 cinema tickets for Cineworld London - Watford EVERY MONDAY!
Vibe 107.6 FM will be giving away x2 tickets every Monday morning between 6am and 9am to be used at Cineworld London - Watford. (Entrants must be over 18 and the tickets will be valid for a month - terms and conditions apply). So whether you prefer a drama, comedy, action, horror or a kids film, we've got you covered with Movie Monday!
Over the next month, you could opt for Marvel's first female-led superhero movie, Captain Marvel, action-packed adventure The LEGO Movie 2 or Tim Burton's re-telling of the animated classic, Dumbo, amongst others. The choice is yours!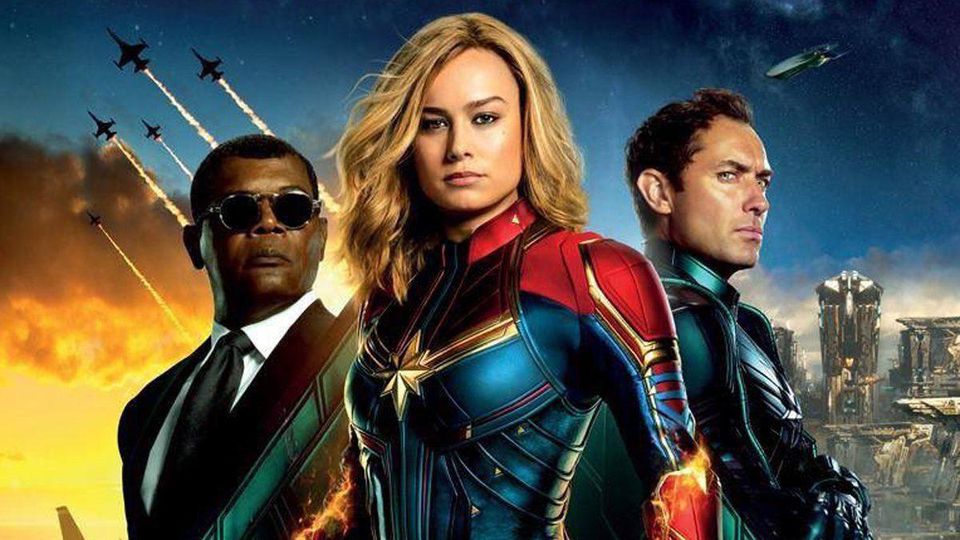 However, don't worry if you don't win the first, second or even third time round….our competition does not end in March! We'll be giving away x2 tickets every Monday on the Breakfast Show so make sure you listen in for your chance to be a winner.
For those movie fans who want even more from their local cinema, there's Cineworld's Unlimited card! Being an Unlimited card holder gives you access to all the 2D films you can handle for one monthly price. Watch what you want, when you want, as many times as you want.
You will also save money when watching films in 3D, Superscreen, IMAX, VIP, D-Box, 4DX, ScreenX and Event Cinema. After you've been with Cineworld for more than 1 year, they will upgrade you to a Premium Card and you will get into 3D films completely free too!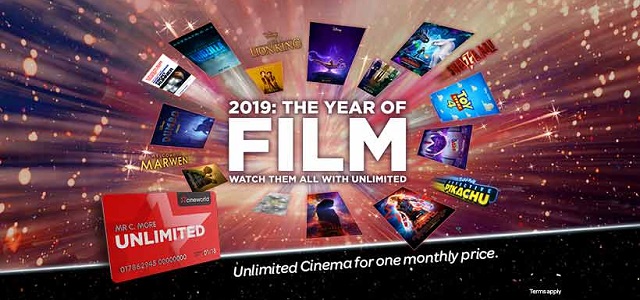 In addition, you will be the first to see a movie with Cineworld's special Unlimited member advance screenings. These special preview screenings could be days, weeks and sometimes even months before its released to the general public!
You will also save on snacks and drinks with 10% off all in-cinema food and drink (Premium card holders get 25% off) plus all card holders get 10% off at Cineworld Starbucks licensed stores. All you need to do is show your card at the counter and your discount will be applied.
And there's more! Unlimited membership just got even better, because you can now get 25% off YO! Sushi restaurants (including alcohol in Wales and England) nationwide plus 25% of at Café Rouge, Bella Italia, Las Iguanas, La Tasca and Belgo (terms and conditions apply.)
So listen in to Chris on the vibe 107.6 FM Breakfast Show for our new Movie Monday competition from 11th March and you could be our next winner!