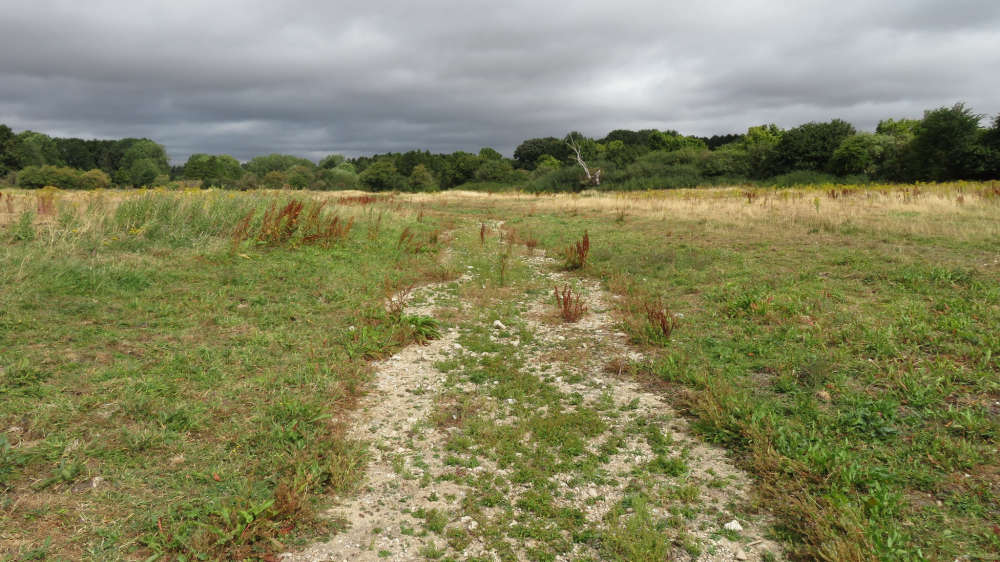 Last week a drought was declared in Hertfordshire following months of dry weather.
The county is one of nine areas in England which has been moved by the Environment Agency (EA) into drought status.
The decision came as the country experienced its second extreme heatwave – with temperatures topping 34C in parts of the UK last weekend.
High temperatures including the most recent heatwave have continued to add pressure on the water environment this summer.
The Environment Agency's water situation report for July found river levels were notably lower for the time of year.
Those in drought affected areas are being urged to use water wisely as the driest summer in fifty years impacts on the environment, including Hertfordshire's chalk streams.
There are around 200 chalk streams in the world – with England home to 85% of these rare and unique habitats.
The distinct rivers flow from chalk aquifers, stores of underground water which are replenished when it rains.
Often described as England's rainforests, these internationally important ecosystems are facing huge pressures from over-abstraction, pollution and global warming.
The frequency of droughts and our demand for water has increased since the 1970s.
For many years chalk streams have suffered from low flows as a result of abstraction for public water supply and the effects of climate change.
Low flows may be caused by natural drought conditions. However, if too much water is extracted from the aquifer this can also lead to reduced flows, and even result in rivers drying up.
The chalk hills of the Chilterns give rise to a number of streams in Hertfordshire and are a characteristic feature of the landscape.
The Chilterns Chalk Streams Project is a partnership of statutory agencies, local authorities and voluntary bodies committed to preserving the chalk stream environment.
Headed by the Chilterns Conservation Board, the project aims to conserve and enhance all major chalk streams within the Chilterns Area of Outstanding Natural Beauty (AONB).
Professor Kate Heppell, from Queen Mary University of London, has been seconded for a year to work with the Chilterns Chalk Streams Project to monitor the health of rare chalk streams within the Chilterns AONB.
Discussing the impact the dry weather is having on chalk streams, Professor Heppell said: "Many of our globally rare chalk streams are shrinking and drying up due to a combination of climate change and over-abstraction.
"This destroys the precious chalk stream ecosystem as water temperatures rise and low flows deposit fine sediment which smothers the riverbed.
"If this below-average rainfall continues into the early autumn then groundwater levels will drop further, and healthy flows won't return to these streams next year."
Statistics from the Met Office show rainfall for much of the UK was below average last month, as parts of southern and eastern England reported their driest July on record.
(Credit: Met Office/Instagram)
Recent heavy downpours across the country will not be enough to combat the dry weather – with more prolonged periods of rainfall needed to help replenish rivers and groundwater levels.
There are concerns that some chalk streams could dry up ever further, if below-average rainfall continues into the autumn.
The River Ver is a 28km chalk stream in Hertfordshire which begins at Kensworth Lynch and flows through Markyate, Redbourn and St Albans before joining the River Colne near Bricket Wood.
The historic stream has seen large sections of its upper reaches reduced due to the hot weather, as well as rising demands for water.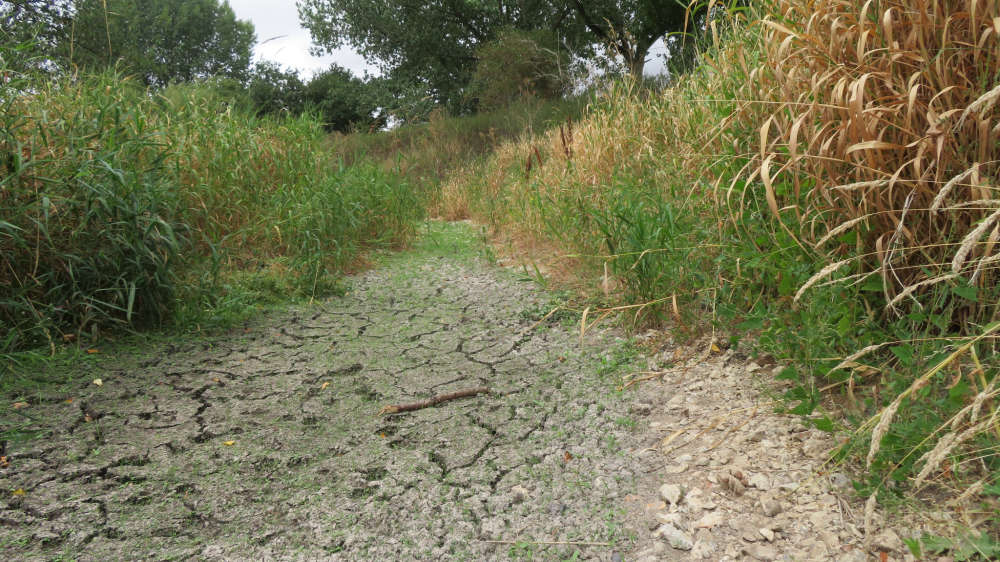 The River Ver near Redbourn, August 2022 (Credit: Ver Valley Society)
Founded in 1976, the Ver Valley Society protects and promotes the River Ver. John Pritchard, Chairman of Ver Valley Society, told Vibe 107.6 FM: "The hot weather combined with low rainfall this year has seen the River Ver reduced by 10km in its upper reaches.
"Sections are drying up and further downstream the river is suffering from slow, warm water – none of that is good for the chalk stream ecosystem including brown trout, water voles, kingfishers and mayflies.
"The same groundwater that's used for public water supply also feeds the springs that drive the river. Hot weather means increased demand for water and reduces the amount left for the river and wetland environment.
"Less water flowing in the Ver also results in less water joining the Colne and flowing through Watford."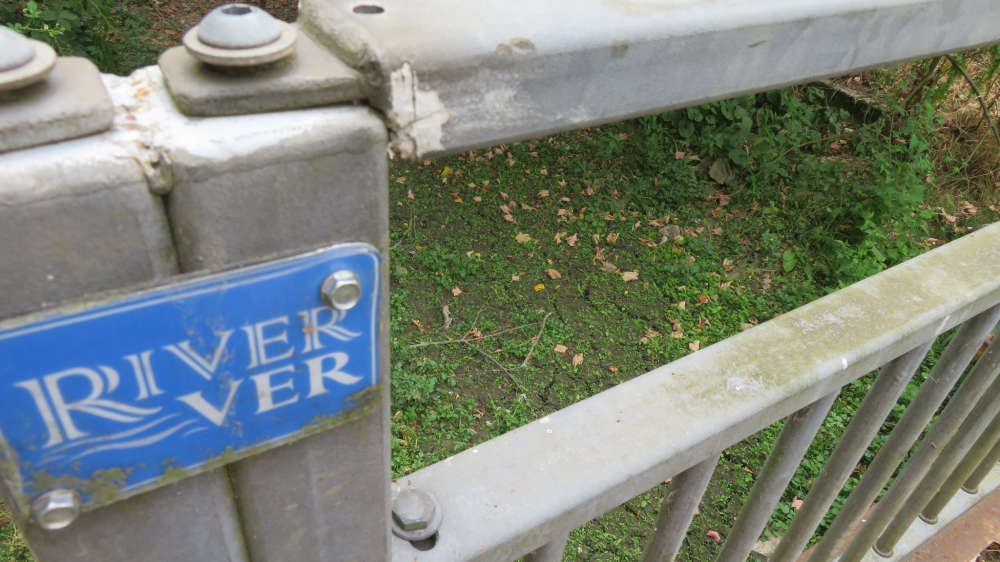 (Credit: Ver Valley Society)
Affinity Water has committed to reducing abstraction in the River Ver by 2024. Last year, the water supplier launched Save Our Streams – a water saving initiative which focuses on preserving rare chalk streams, and the habitats they provide for local wildlife.
The company has announced it is unlikely that restrictions such as a hosepipe ban (TUB) will need to be introduced to tackle the current drought. They will however continue to monitor the situation.
Affinity Water's Head of Corporate Affairs, Kevin Barton, said: "Droughts affect all water companies differently, depending on the types of sources they rely on to supply water, their region and geography. At Affinity Water, the majority of water we supply is from groundwater.
"During drought periods, surface water is usually the first to be affected – such as rivers, streams and reservoirs, then followed by groundwater.
"Our supply area includes around 10% of England's chalk streams, which are recognised as rare ecological habitats."
"These chalk streams are fed by groundwater and are under threat by climate change (with more frequent dry weather), pollution and the demand for water.
"We've been working in collaboration with our local communities to improve the chalk streams in our area for over 20 years.
"Since 2015, we've carried out restorations for over 120km of chalk streams and aim to complete river enhancement works at over 30 locations across 13 chalk rivers by 2025.
"This includes work on the River Ver and one of the longest river restoration projects in the UK on the River Beane in Hertfordshire."
Mr Barton added: "By 2025, we will have reduced the amount we abstract from chalk groundwater by almost 100 million litres a day since the 1990s – more than halving the amount we take from groundwater in the Chilterns to help protect chalk streams.
"However, we know we must do more to protect these globally rare habitats and ensure a long term, sustainable supply of water. We cannot do this alone.
"This is why we will continue to work across industries, with government, regulators and our customers to reduce demand for water, reduce leakage, move water around our network more efficiently, restore rivers and bring online new sources of water."