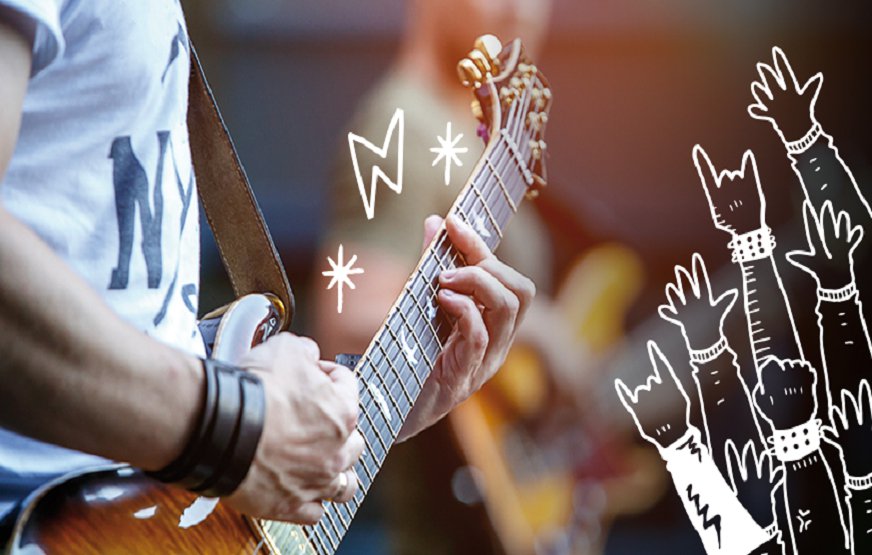 Catch the last Summer Sounds gig of this year, featuring more amazing FREE music from Georgia & the Vintage Youth, Katie Plus Juan and Oceanback at intu Watford!
Vibe 107.6 FM has organised yet another fantastic line up to end our great series of live music events this Summer. Our Presenter Laura Alexandra will be compering with DJ'ing from our Breakfast Show Presenter, Caroline Hesford. Back by popular demand will be the very talented Georgia & the Vintage Youth, Katie Plus Juan and Oceanback. So get down to the intu Watford Atrium on Saturday 28th September to catch these very talented artists for FREE from 11am until 3pm!
Georgia and the Vintage Youth - Georgia, 23, is an Essex girl with a big voice and big blonde hair to match. Accompanied by muso friends called "The Vintage Youth", her retro jazz swing style of music is both vintage and fresh. Taking influence from the like of Paloma Faith, Amy Winehouse, Billie Holiday and Louis Prima, Georgia's contagious melodies and reflective lyrics will have you tapping your feet and wondering why you've never seen this girl before.
2019 has already seen Georgia & The Vintage Youth perform to thousands of fans across the UK in a massive 50 date theatre tour as a support band, culminating with a performance in front of a sell-out audience at The Royal Albert Hall. Major festival appearances include The Isle of Wight, Cambridge Club and Cornbury.
Now under the wing of new management, TALENTBANQ, Georgia embarks on the next chapter of her journey with "The Vintage Youth, as new music in the form of an EP is expected late 2019/early 2020.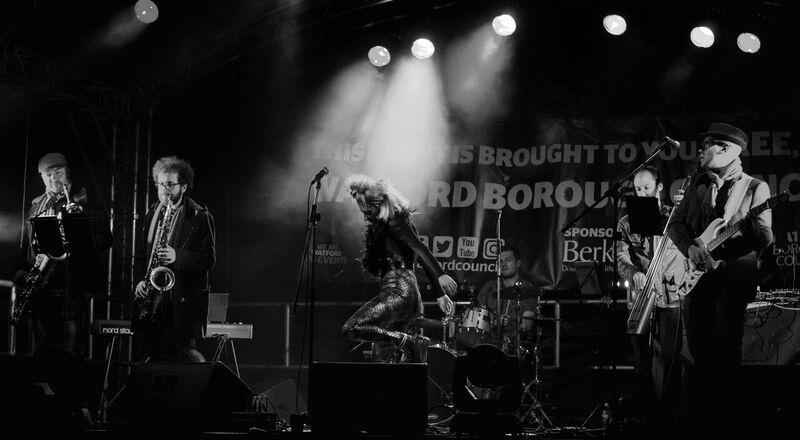 Georgia & the Vintage Youth at the Cassiobury Fireworks 2018 (Photo courtesy of Angela Crandon)
Katie Plus Juan are a singer-songwriter duo (Katie Masson and Juan Fos), who write and perform wonderful songs from a varied mix of genres (soul, pop, country and Latin), who have the ability to attract fans of all ages! Their soulfully versatile voices and intuitive connection with one another are what gains them fans at every performance. As a duo, they play a variety of instruments, mixing up their sound for each song. Their stripped back live sound consists of acoustic guitar, bass and percussion, and they often use their guitars as drums, which adds to a great dynamic sound.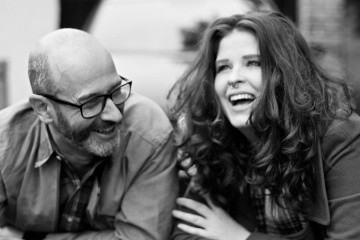 Katie Plus Juan
Oceanback are an indie/folk duo from Heartfordshire and are made up of Mark Punter and Grace McGuigan. They met at music college and started writing songs collectively, becoming a well know name in their local area. Currently in the studio working on their debut album, the duo mix pop melodies with indie/folk instruments to create their own unique sound.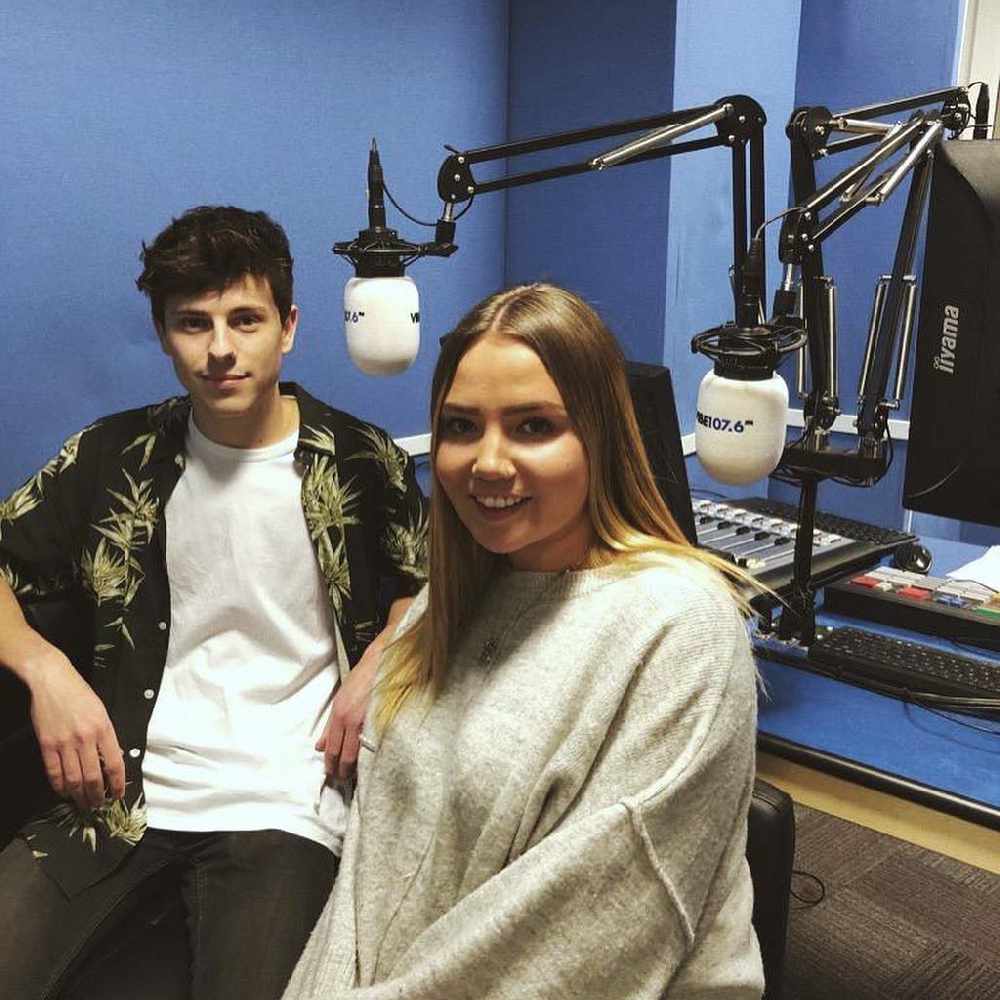 Oceanback in the Vibe 107.6 FM studios for our Sunday evening Raw Vibes show!
With all this great talent, make sure you head to the intu Watford Atrium, near Hugo Boss, on Saturday 28th September from 11am till 3pm and enjoy a FREE afternoon of live music with Vibe 107.6 FM!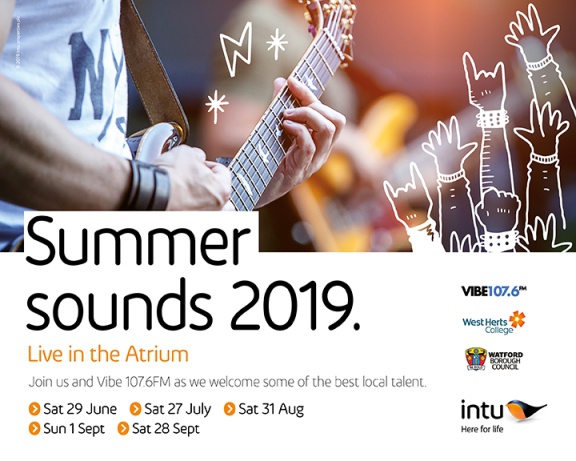 Even though a the Summer of brilliant live music with Vibe Vibe 107.6 FM is coming to an end, don't forget to listen to Raw Vibes every Sunday night from 7pm until 9pm - the show is jam packed with music written, produced and performed by you!
Presented by Flavie Belanco, the show celebrates the unsigned music scene in Hertfordshire, Buckinghamshire, Bedfordshire and North London with live sessions, interviews, gig listings and more. Rak-Su, Jack Garratt, and The Hunna have all previously featured on the show so you could hear some stars of the future!