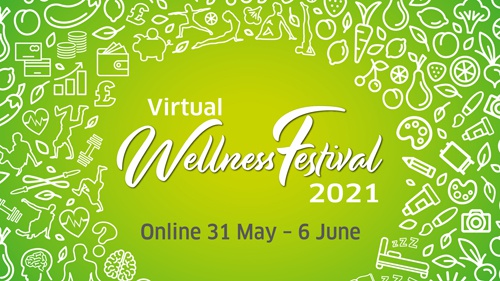 Credit: Dacorum Borough Council.
An online event encouraging health and wellbeing is set to take place in Dacorum next week (31st May – 6th June).
The Virtual Wellness Festival will cover a range of topics to support local residents across the borough.
People will have the opportunity to enjoy free and informative activities from home.
The festival has been organised in partnership by Active Dacorum and Healthy Hub Dacorum.
Each day centres around a different wellbeing theme with local organisations and facilitators, providing sessions via Active Dacorum's YouTube channel.
This includes mindfulness techniques, physical exercises as well as advice on nutrition and sleep.
There will also be daily tips and resources along with prize giveaways on social media.
Julie Banks, Portfolio Holder for Community and Regulatory Services said:
"What another fantastic idea for Dacorum residents to get involved in online activities. It is great to see the range of organisations coming together, working with us in partnership to put on such an event for the community."
The list of themes that will be covered are:
Monday 31st May - Mental Health
Tuesday 1st June - Physical Activity
Wednesday 2nd June - Economic Wellbeing
Thursday 3rd June - The Human Body
Friday 4th June - Nutrition Day
Saturday 5th June - Creative Activity
Sunday 6th June - Sleep Day
Active Dacorum is an initiative run by the Community Partnerships team at Dacorum Borough Council. It focuses on areas including sport, physical activity, wellbeing, arts and culture.
The scheme delivers opportunities to residents through various events and community projects.
Healthy Hub Dacorum provides guidance on services that support health and wellbeing needs.
The hub can help people on a variety of issues such as mental health, weight management, financial or housing advice and family conflict.
Activities listed as part of the Virtual Wellness Festival itinerary will be available on Active Dacorum's Facebook page.