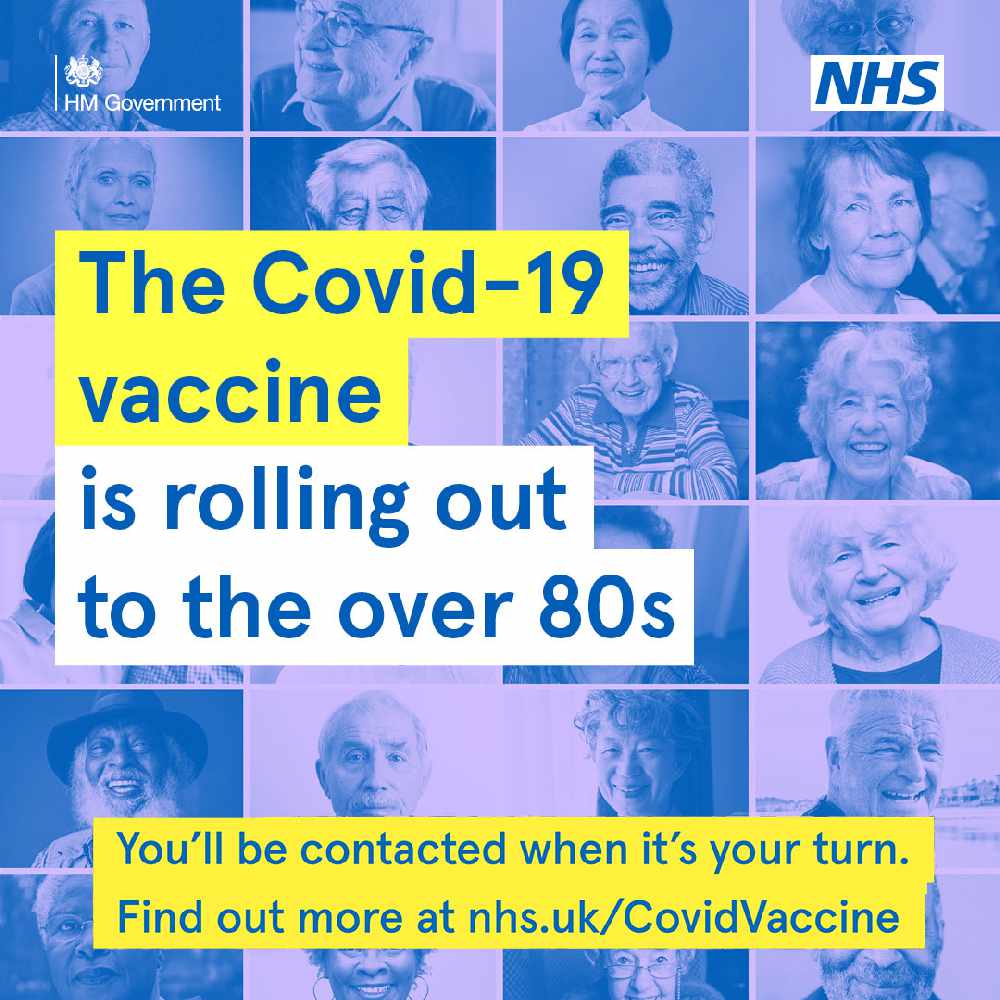 Picture: Dacorum Borough Council.
This week Dacorum residents aged 80 upwards, health and social care workers along with people living or working in care homes, will receive their first COVID-19 immunisation. A vaccination centre on Maxted Road, Hemel Hempstead is set to open from Thursday 7th January.
At present, the NHS is vaccinating those who fall under priority groups identified by the Joint Committee for Vaccination and Immunisation (JCVI). GP practices are working through patient records, and will establish contact with individuals when it is their turn to be vaccinated. In recent weeks, thousands of people within priority groups from across the area have received an initial dose of the injection. Moreover, vaccines are distributed and delivered to local sites as they become available.
Corina Ciobanu, GP Chair for Dacorum Locality, said:
"Thanks to the incredible efforts of all GP surgeries locally as well as NHS staff and volunteers, the local vaccination centre covering Hemel Hempstead and Dacorum opens this Thursday. We've already started making contact with the first groups of eligible patients – those living and working in care homes and people aged 80 and over – and scheduling their first jab. Over the last four weeks we've been working tirelessly to set up a safe, well-run vaccination site. We're looking forward to inviting our first patients to receive their vaccine – and to extending our programme in the weeks and months ahead."
The new Dacorum site is the latest in a series of local GP-led vaccination centres to open across West Hertfordshire. Others include Batchwood Club in St Albans, as well as Watford's Sheepcot Surgery and Bridgewater House practice.
Dr Jane Halpin, Chief Executive for the area's three Clinical Commissioning Groups (CCGs) added:
"The amount of work that has gone into preparing for the biggest ever vaccination programme in the history of the NHS cannot be overestimated. The work undertaken to bring the vaccine into communities in a safe and secure way has been simply remarkable."
During his address to the nation on Monday Prime Minister, Boris Johnson, revealed the government plans to vaccinate over 13 million of the most vulnerable people by mid-February. However, immunising all individuals within priority groups is going to take some time. Everyone vaccinated will also need to have a booster jab, as it takes a few weeks after the second dose for a person's antibodies 'to reach their optimum level.' Around 1.3 million people in the UK have so far been inoculated.
Whilst a 'new' and 'more infectious strain of the virus' is circulating, the NHS is therefore 'asking everyone' to help the vaccination programme by:
Waiting to be contacted by your GP to book an appointment rather than contacting your GP– you will be invited when it is your turn. Remember the NHS will never ask you to pay for a COVID-19 vaccination.

Attending both appointments.

Continuing to follow all the 'stay at home' and other guidance to protect the NHS and save lives.
For further information on coronavirus vaccines vist: www.nhs.uk/conditions/coronavirus-covid-19/coronavirus-vaccination/coronavirus-vaccine/