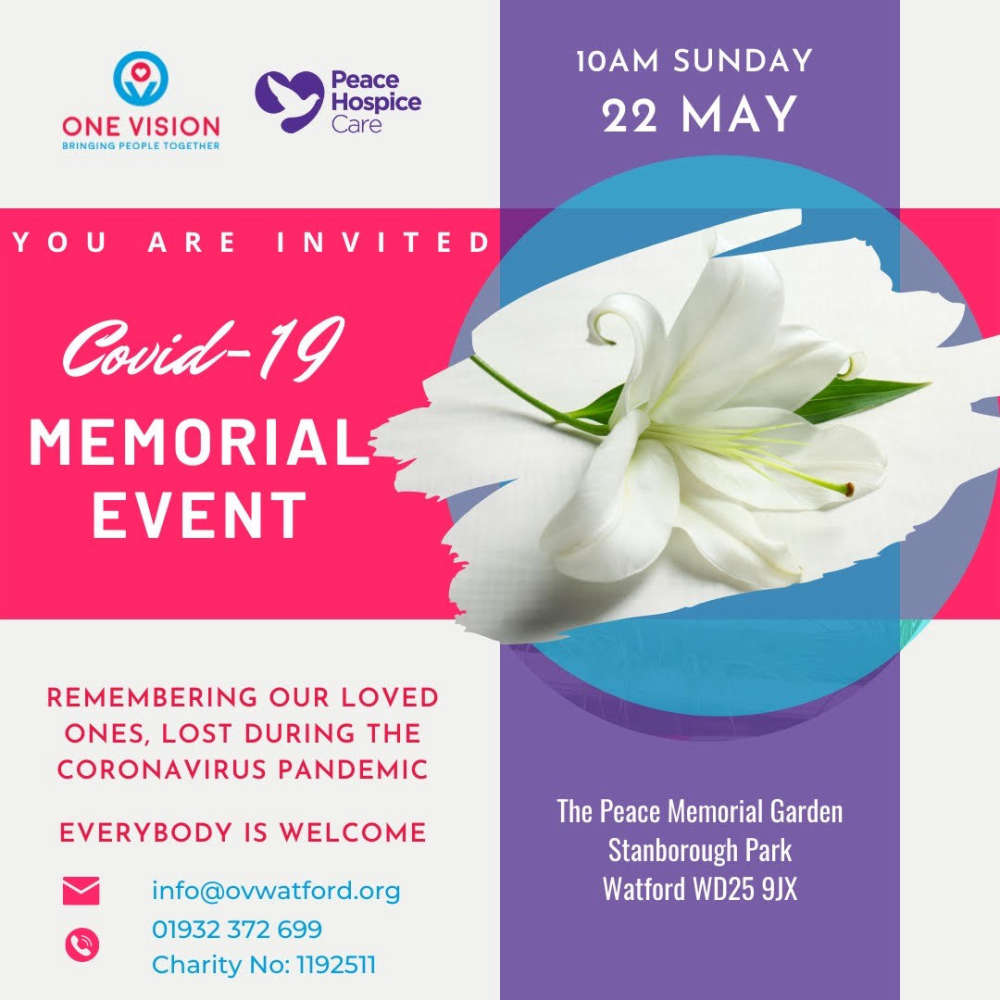 A memorial service will be held in Watford this Sunday (22 May) to remember those who died from coronavirus during the pandemic.
Organised by Watford-based charities One Vision and Peace Hospice Care, the outdoor service is due to take place at 10am within the Peace Garden located in Stanborough Park, St Albans Road, Garston (WD25 9JX).
The memorial event will see local dignitaries as well as representatives from charitable organisations and faith groups, come together with the community to honour their loved ones.
Both One Vision and Peace Hospice Care are committed to remembering Hertfordshire residents who have died from Covid.
CEO and Founder of One Vision, Enoch Kanagaraj, said: "When many families are grieving the loss of loved ones during the Covid pandemic – family, friends, colleagues, neighbours – the Memorial Service this Sunday aims to bring the Hertfordshire community together where we will collectively take a moment to honour and remember those that we have lost. Covid may have taken them away from us, but they will never be forgotten."
This Sunday's memorial service will include keynote speakers, a moment of silence and a wreath laying. A plaque will also be unveiled in memory of all those who died from coronavirus throughout the pandemic.